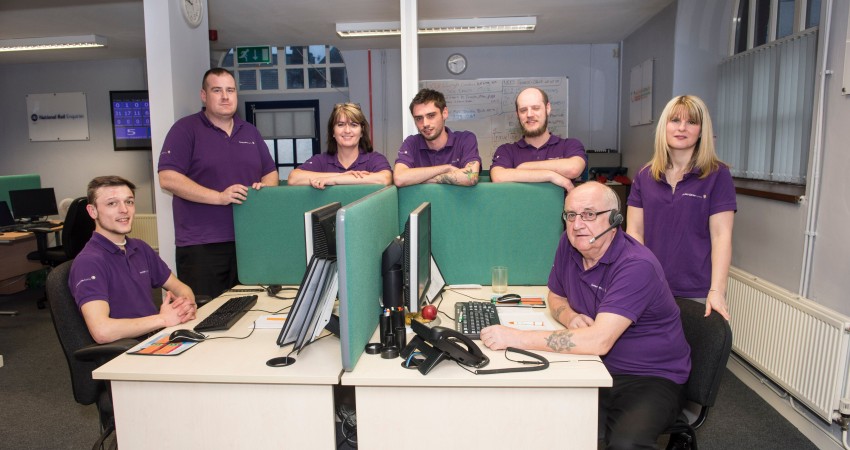 Traveline Cymru customers amongst happiest in UK
21 July 2016
---
Traveline Cymru has announced record-breaking customer satisfaction levels in its latest user survey.
According to the latest report from the UK Customer Satisfaction Index (UKCSI), Wales is the part of the UK with the highest levels of customer satisfaction.
Satisfaction levels across Traveline Cymru's contact centre, website and app, were measured throughout March and April using bilingual telephone interviews and an online survey.
According to the latest report, developed by independent research and planning consultancy Wright Research, 97% of contact centre users surveyed were 'very/quite satisfied' with the service they received, up from 92% in 2015.
The likelihood of customers wanting to use the contact centre service again has increased from 88% in 2015 to 99%, the highest it has been since the survey began in 2009.
Emma Lockett, manager at Contact Centre Cymru, said: "The results for the contact centre are fantastic, the number of people who are likely to use our service again is the highest it's ever been, which is testament to the hard work of our agents.
"The contact centre is currently in its eleventh year. In this time, it has handled over 2.9 million calls, almost one for every person living in Wales, and currently employs a 21 strong team of full and part time, highly trained customer service agents. It's rewarding to get such high level of praise and knowing our customers are amongst the happiest in the UK means team are even more motivated to continue to deliver excellent customer service."
Getting bus times continues to be the main reason for using the Traveline Cymru call centre service, with respondents stating that they can 'get the information that they require' from 'helpful and friendly' call takers.
Whilst most call centre users have used the service several times in the past, 27% of those surveyed were calling for the first time.
Traveline Cymru's website and app also received high acclaim.
93% of respondents were likely to use the Traveline Cymru website again, up from 87%, listing the ease and speed of use as key drivers in increasing satisfaction with usage experience.
The proportion of people using the journey planner is increasing, with three quarters of app users now using this facility.
Ken Skates, Welsh Government cabinet secretary for economy and infrastructure, said: "Providing informed, helpful and multi-platform customer service makes such a difference to passengers and these results are testament to the hard work that Traveline Cymru has done to excel in this area. 
"It's fantastic to see a Welsh public service provider leading the way in how it interacts with and provides for its many customers. Well done to all involved."
Jo Foxall, marketing manager at Traveline Cymru said: "We are really thrilled with the results of the research, the most positive since it began in 2009. The customer is at the heart of everything we do, so getting their feedback is essential in order to review current processes and plan for the future.
"We have worked hard to ensure that we listen to the needs of the customer and build our services around them. We want to build on this success and look to continually improve the level of service we provide."
Traveline Cymru is a not-for-profit company based on a partnership between the Welsh Government, public transport operators in Wales and Welsh local authorities. It provides route and timetable information for all bus, coach and rail services in the country via a bilingual website, its call centre and a suite of services for mobile phone users.
Ends
Media enquiries to Sadye Baker or Lyndsey Jenkins at jamjar PR on 01446771265 or Sadye@jamjar-pr.co.uk
All news
Share this post