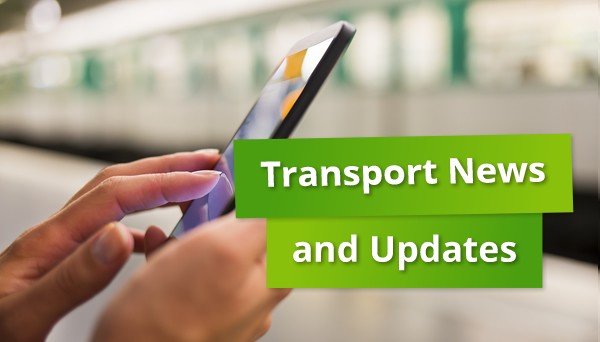 Cardiff Bus launch Father's Day competition
08 June 2016
---
Cardiff Bus has announced that it is teaming up with I Loves The 'Diff to say 'cheers' to dads this Father's day.
The transport provider and cult brand have joined forces to offer people across the city the chance to win one of ten 'cheers drive' t-shirts, worth £15.99, for their dads.
One lucky winner will also receive a £50 One4All voucher, which can be spent in over 21,000 outlets nationwide and online such as Amazon, Gap, Argos and Halfords.
Carys Roberts, marketing co-ordinator at Cardiff Bus, said: "We wanted to do something fun to help the people of Cardiff show their dads how much they are appreciated, as it's often hard to find a gift that can do just that.
"I Loves The 'Diff has become a Cardiff institution, so it's great for us to be able to team up with them in order to give something special to the dads of the city."
Those wishing to nominate their dad should email win@cardiffbus.com with 50 words or less on why they deserve to win, along with their contact details before midnight on Tuesday 14th June.
Winners of the competition will be contacted on the 15th of June and invited to Cardiff Bus' Sloper Road offices to be presented with their prizes.
Christian Amodeo, founder of I Loves The 'Diff, said: "To us, the phrase 'cheers drive' is as local as Clarke's Pies, Billy the Seal and Cardiff Bus, that's why we decided to design the t-shirts.
"We're really chuffed to be teaming up with Cardiff Bus to help recognise and give back to Cardiff dads who have gone above and beyond to help their children.
"Last year, Cardiff Bus launched a successful competition which gave people the opportunity to name a bus after their dad. I'm really looking forward to see the responses we have and to celebrate the positive relationships between fathers and their children in Cardiff."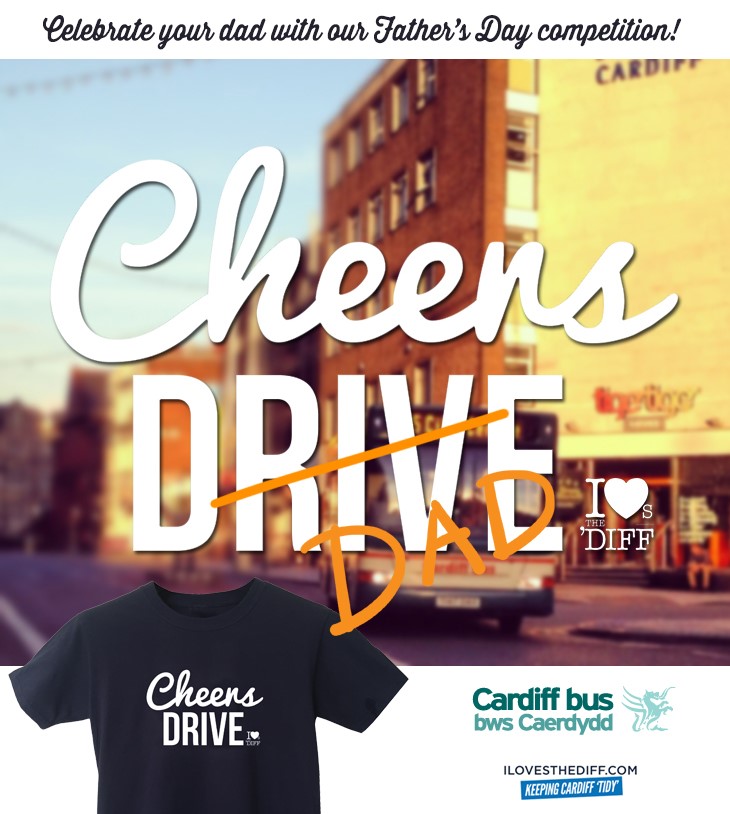 All news
Share this post