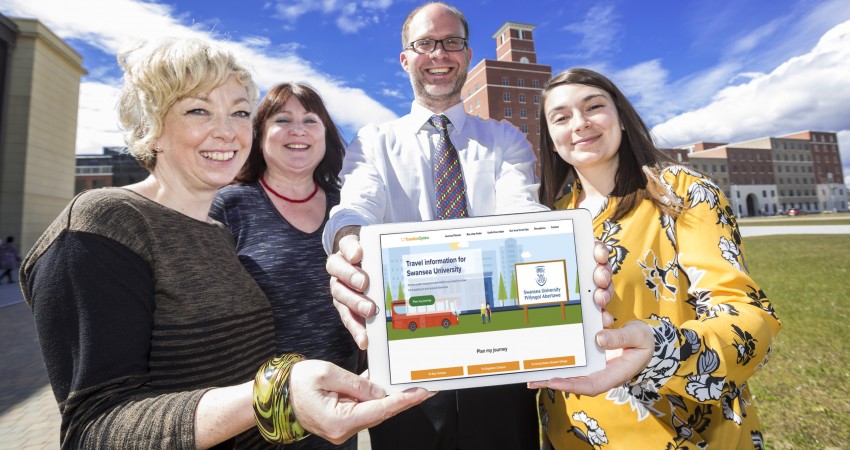 Traveline Cymru launches new information service for students
22 April 2016
---
Traveline Cymru launches new information service for students
Traveline Cymru, the Welsh Government's public transport information service, has launched a new information website exclusively for students.
The myunijourney interactive website provides travel tips and information to help students travel around their university town or city.
On the site, students will be able to plan journeys, find local bus stops and search for useful timetables.
Laura Thomas, Marketing Officer at Traveline Cymru said: "As exciting as university can be, it can also be a daunting experience for many, especially for those who have moved away to a brand new place.
"We want to encourage students, both new and existing, to make the most out of the public transport services in their area, and help them discover what options are available to them as they start to get their bearings.
"The myunijourney website is full of all the information students may need on finding their public transport routes, such as timetable and journey planning tools that can be used throughout their time at university."
As part of the initiative, Traveline Cymru will create individual websites dedicated to universities that sign up to the scheme, which will be populated with information specific to the local area.
Swansea University is the flagship institution to sign up to the initiative. The university hosted a launch event on the 13th April at its new Bay Campus, to showcase the website.
Jayne Cornelius, Travel Plan Co-ordinator at Swansea University, said: "We are thrilled to be working with Traveline Cymru on the myunijourney initiative. It's vital to us that our students know how to get from A to B when travelling around campuses and the wider area.
"For many students, it's about knowing what transport options are available to them, and the myunijourney website is a fun and interactive way to find out the information they need. We thoroughly enjoyed welcoming guests to the launch event at our Bay Campus in order to show them this fantastic new resource."
At the event, members of the Traveline Cymru team were on hand with iPads to show guests, including students, lecturers and student union representatives, the functionality of the site and how it can be used. Traveline Cymru will be sharing updates on the initiative using #myunijourney.
Traveline Cymru is working with other Welsh Universities in a bid to roll out the initiative, pan Wales.   
To view the site, visit myunijourney.traveline.cymru/ or contact laurathomas@traveline.cymru for further information.
Post written by Sadye Baker at jamjar PR
All news
Share this post