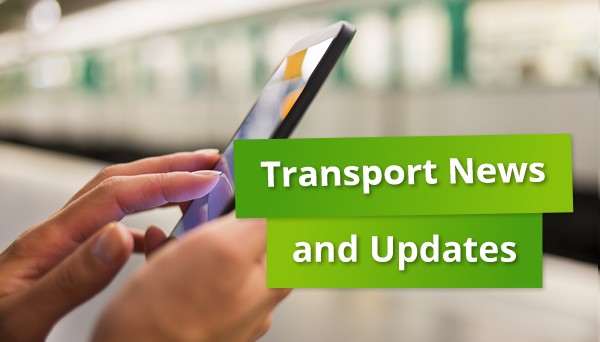 Stagecoach Buses in South Wales Go Smart. Special Offer - Megarider Gold Now Only £19 Per Week with Megarider Xtra Gold
14 April 2016
---
SMARTCARD technology has been introduced on buses in South Wales by bus operator Stagecoach, and bus users across the region are set to benefit from discounts of up to 20% for regular travel.
The smartcard scheme, now live on the company's 314 buses, allows passengers to store their travel on an electronic card instead of using paper tickets.  It also offers customers the chance to pay for their travel through hassle-free automatic payments.
This latest initiative is another demonstration of Stagecoach's commitment to making travel easier, cheaper and more convenient for passengers.
To coincide with the launch of on bus Smart Card issues, the company is offering up to 20% discount between now and 31st August for customers who sign up for the company's Megarider Xtra ticket which allows monthly payments to be debited from the customer's credit or debit card on an agreed date each month, meaning they no longer have to renew their ticket manually. The customer's Megarider Xtra ticket is stored on their Stagecoach Smart travel card and simply remains valid for travel until the payment is cancelled. The Megarider Xtra offer is available on the company's Gold ticket which allows unlimited travel across the South Wales network, and is equal to £19 a week, over a 12 month period compared to the standard price of £24.00 per week if bought on bus from the driver.
Nigel Winter, Managing Director for Stagecoach in South Wales, said: "We introduced our Smart tickets last year and want to remind customers that Smart tickets are; easy to purchase online, may be used by other household members, we provide a free replacement service if lost or stolen (just register the smartcard online) and we offer great savings with our Xtra product range. Along with our new website which features LIVE bus times and an easy to use journey planner, our smart tickets make it easy to travel by bus with Stagecoach in South Wales.
As more passengers move to pay online with Stagecoach Smart, the time it takes to board the bus will be reduced speeding up the journey for all our customers".
Megarider is the Stagecoach brand name for weekly and monthly travel tickets. Megarider Xtra is the monthly travel ticket which automatically renews, with the customer switching it on and off through their account on the Stagecoach Website.
For more information, visit stagecoachbus.com
ENDS
All news
Share this post