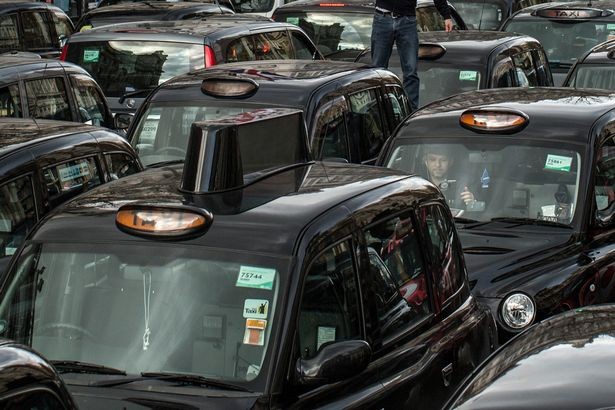 An all-night bus service will run in Cardiff if planned taxi strikes goes ahead
13 April 2016
---
Transport bosses will lay on an all-night bus service in Cardiff if the planned taxi strike goes ahead this month.
The service will run every 30 minutes through the night on the X1 route, which connects Culverhouse Cross to Pontprennau via the city centre. There will be no premium fares for the night buses – understood to be the first of their kind in Wales – and each vehicle will carry a travelling security guard. Cardiff's Hackney Driver Association is planning a strike on four weekend nights this month, in protest at a council clampdown on taxicabs.
The strike is scheduled for the nights of April 15, 16, 22 and 23. The night buses have already been organised by managers at New Adventure Travel, which is based in Cardiff's docklands.
Kevyn Jones, NAT's managing director, said: "Having learned of the upcoming taxi strikes, we've considered how we could help our customers.
"With the X1 service linking many of Cardiff's main housing areas – Ely, Canton, Albany Road, Llanedeyrn, Pentwyn and Pontprennau – with the city, extending the service to 24-hour operation on the strike days will help our customers continue with their plans and not be inconvenienced too much by the strike.
"Our £3 daily tickets and £10 weekly tickets, sold on both our X1 and X11 services, will be valid on the night buses during this period." The X1 service normally operates between 6am and 9.30pm.
Passenger demand for the night buses is likely to fall off after bars and nightclubs have emptied, but the buses will continue every 30 minutes until the normal daytime schedule begins. Mr Jones admitted that the night buses might lose money for his business.
He said: "The reason for us doing this is to help out people living along the X1 route. I know how difficult getting to, and especially home from, the city centre can be, even with all the taxis on the road, so when there's no taxis or even less taxis it's going to be impossible."
He said that if the night buses are a success, NAT would consider running all night on the route as a routine.
"Cardiff is constantly growing and there's a lot happening here 24 hours a day," he said. "If there's enough demand for a 24-hour service, then we would seriously consider it seven days a week."
Night buses have been provided in London for many years. All-night London Underground trains were due to start last year but were deferred amid a dispute with trade unions. Other cities with all-night bus services include Birmingham, Manchester and Bristol.
Information source: Wales Online
All news
Share this post