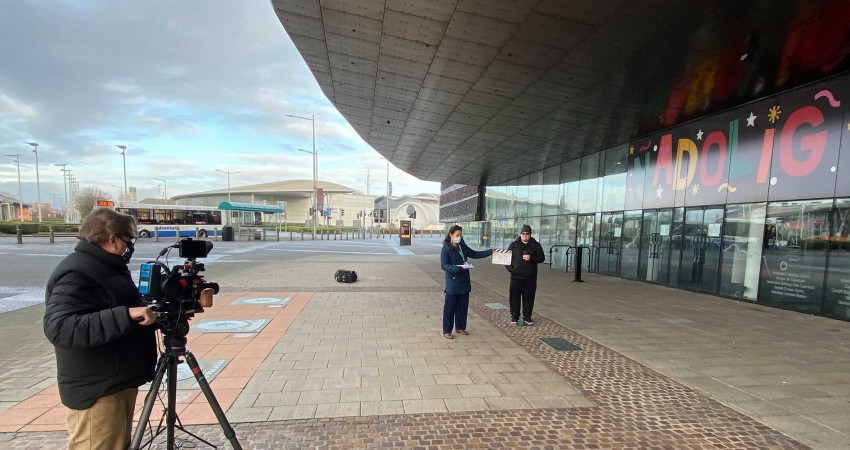 5 top tips for effectively communicating with vulnerable customers from Traveline Cymru's specialist training with Hijinx Theatre
18 May 2021
---
On 11th March 2021, Traveline Cymru took part in specialist communications training alongside Hijinx, one of Europe's leading inclusive theatre companies.
Without a doubt, the impact of COVID-19 has presented many unique and ongoing challenges for the transport industry. Operators have had to reduce their services, there have been major changes to timetables, new safety measures have had to be put in place and with a shift in people's travel habits, the industry has had to adapt significantly.
With these factors in mind, and with Wales still in alert level 4 restrictions, on 11th March 2021, Traveline Cymru took part in specialist communications training alongside Hijinx, one of Europe's leading inclusive theatre companies.
As well as providing business training to companies like Traveline, the professional producing organisation is renowned for creating outstanding performances with learning disabled and / or autistic artists on stage and screen for Wales and worldwide.
At Traveline, we believe we have a duty to deliver a vital public transport information service to our diverse customer base as effectively as possible and this is just one of the ways we are investing in being able to do so.
During training, staff were empowered with the skills to communicate well with vulnerable customers and had their existing perceptions challenged.
Take a look at these 5 top tips direct from Hijinx actors to help when communicating with vulnerable customers:
1. "Be patient when we answer your questions": Those with learning difficulties and/or autism may need a little more time to understand and formulate a response to your question. Allow them to take this time and don't interrupt them when they're responding; this may upset them, cause them to lose their train of thought or lead to the customer's question not being effectively answered.
2. "Don't speak too quickly (or too slowly!)": Generally, speaking clearly, at a medium pace and using easy to understand language is best practice when communicating with vulnerable customers. But don't speak too slowly! This may be patronising for the customer. Everyone's communication needs are unique, so it's important go at the customer's pace and follow their lead.
3. "Pay attention to our body language (and / or tone of voice)": Vulnerable customers may have the words they want to use in their mind, but can't always piece these together to explain what they're trying to communicate. This is even more important to be aware of over the phone, when you're unable to read the customer's body language (and vice versa). Listen to the tone of their voice, identify any concern, upset or frustration and respond to in a supportive and understanding way.
4. "Just take your time and listen to what's been said": It's important to be patient with the customer and not to rush them, both in terms of the words you're using and in your tone of voice. Give them plenty of time to ask their questions, use open questions (rather than yes/no questions, it can be difficult for someone with a learning disability and/or autism to process the meaning of questions) and check that you have understood what they have said correctly.
5. "Don't be afraid to ask questions! If you haven't understood what's been said, don't just pretend that you have.": This is really important! In any customer service role, you have a duty to best meet the customer's needs. Pretending you have understood what a customer has said could lead to you delivering incorrect or irrelevant information. Don't be afraid to let the customer know if you haven't understood what they have said and ask them to tell you again. You may need to try phrasing the question differently and using easier to understand words.
By working directly with learning disabled and / or autistic actors who all have different communication abilities and preferences, the Traveline team were able to understand the needs of these customers to ensure they provide the most beneficial information to all.
Here's what our agents thought of the training day:
Thanks so much for your very valuable training. I really enjoyed it.
The actors were fantastic!
Thanks to the team for your encouraging words – I was so scared and lacked self-confidence when doing the task.
It's a fantastic way to learn new skills
Jo Foxall, Managing Director of Traveline Cymru believes that at a time where mental health issues such as anxiety and loneliness are heightened due to the COVID-19 pandemic, it is more important than ever that our agents are able to communicate confidently with all customers – including those with learning difficulties and / or autism who rely on public transport so that they too can make their essential journeys with little hassle.
Training like this has equipped our team with the tools they need to deliver a high-quality service to all customers across Wales and we'll certainly be working with Hijinx again the future.
Traveline hope this training assures all those who use our service that our dedicated team of agents are here to support those travelling right across Wales, no matter what your circumstance.
Traveline Cymru and Hijinx have received an investment from A&B Cymru's CultureStep to strengthen and develop their creative partnership.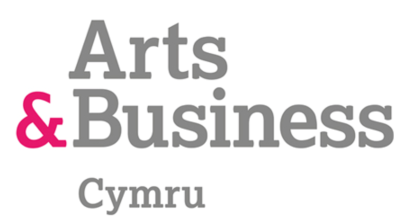 All blogs
Share this post