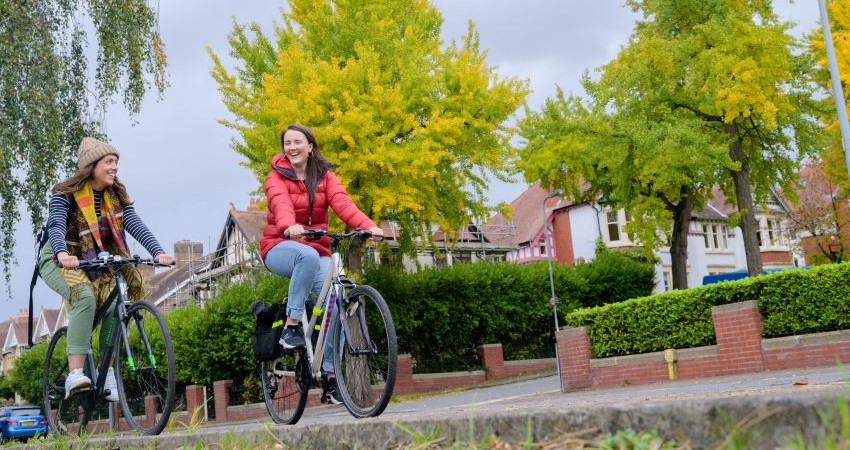 Sustrans Cymru on… the role of active travel during the pandemic and beyond
12 May 2021
---
As roads fell quiet during the Covid-19 pandemic, many of us embraced active travel as a part of our daily routines. To explore the importance encouraging walking, cycling and other sustainable travel options beyond the pandemic, we have partnered with long-term Traveline Cymru friends, Sustrans Cymru, to create a guest blog series. This work is vitally important as we face the ongoing climate emergency and consider the role active and multi-modal travel behaviours will play in years to come.
Sustrans Cymru want to see a world where people are connected via sustainable transport and active travel, and where not having a car does not affect your ability to be included in society.
When the Covid-19 pandemic hit and Wales went into lockdown, we were asked to stay at home, avoid public transport and only make essential journeys. This disruption to our lives highlighted how important good connections within our communities are and how much we rely on easy access to essential shops and services.
The positive impact of Covid-19 on active travel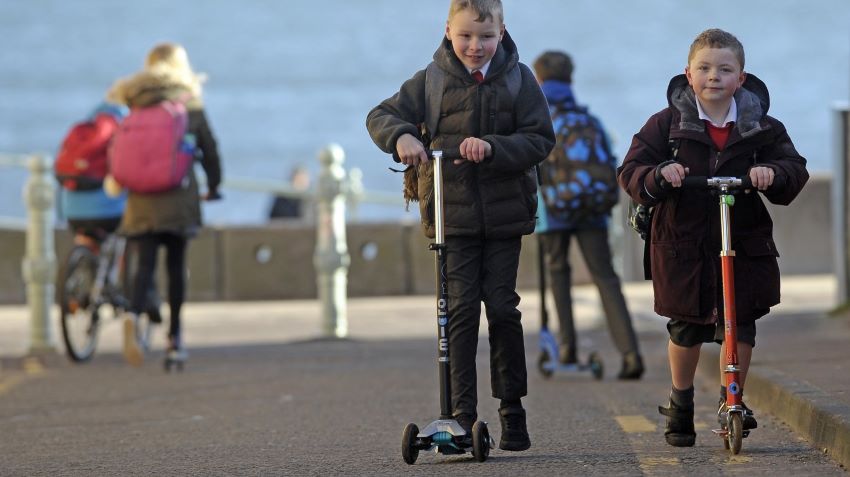 Sharing space with traffic is one of the biggest barriers people face when cycling. When cars disappeared from our roads overnight, it led to a transformation in the way people moved around their communities. We saw first-hand how low traffic roads opened the gates for people to enjoy walking and cycling as part of their daily routines. People felt empowered to walk and cycle around their neighbourhoods, towns and cities.
The lockdowns led to green space being revalued as essential for people's health and wellbeing, and time spent in nature was recognised as boosting immunity and improving mental health. However, whilst we saw many people adapt their living, working and travel patterns in a way that would have previously been unimaginable, many others were disproportionately impacted by this crisis.
The disproportionate impact of Covid-19 on disadvantaged groups
The health and economic impacts of the pandemic have both disproportionately affected ethnic minorities, people with disabilities and people on lower income levels. These are the same people who already suffer disproportionately from air pollution, the effects of climate change, poor access to green space and sustainable transport options.
The impact of lockdown on many vulnerable people in society has included isolation, lack of access to essential services and limited green space. Now more than ever, we understand the importance of connected communities and a high quality public realm.
We need to see a sustainable recovery that is fair for all people in Wales. There is a unique opportunity to focus on walking, cycling and public transport services that serve all users equitably, creating a world-class legacy for future generations. The climate crisis demands that we make changes to move away from high levels of private car use towards sustainable options that ensure a better future for people and our planet.
The future of transport and active travel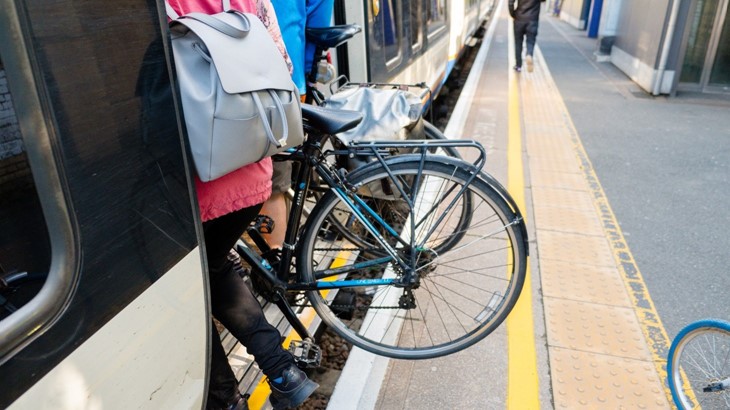 However, as we move along the various stages out of the crisis, we are facing the very real risk of a car-led recovery. Traffic numbers are creeping up to pre pandemic levels. Public transport user numbers are down[1] and with busier roads, people are yet again met with the danger of sharing road space with traffic.
We need to make walking, cycling and public transport cheaper, faster, safer, and more convenient than driving. To achieve this, we need good quality walking and cycling infrastructure, linked up to an accessible, reliable and affordable public transport system.
For this to be made possible, we urgently need to start prioritising people over cars. Unfortunately, since the 1950s we've designed Wales around motor vehicles. This is not only problematic with respect to meeting our climate change targets, but also a serious equality issue, seeing as around a quarter of Welsh households don't own a car.
Designing our communities on the assumption that people will drive prevents a significant percentage of people from accessing services and facilities that they need to live well. Put simply, we need to stop building things that people can't get to and work to reduce the ever-widening access gap.
This is why at Sustrans our entire work revolves around making it easier for people to walk, cycle and make sustainable travel choices. We connect people and places, create liveable neighbourhoods, transform the school run and deliver a happier, healthier commute. Sustrans works in partnership, bringing people together to find the right solutions. We make the case for walking and cycling by using robust evidence and showing what can be done. We are grounded in communities and believe that grassroots support combined with political leadership drives real change, fast. You can find out more about the work Sustrans do here.
At Traveline Cymru, we are passionate about promoting the physical, mental and environmental benefits of travelling by foot and by bike. To help you plan your active travel journeys, you can find your most convenient walking and cycling routes via our dedicated Walking and Cycling Route Planners.
This blog is courtesy of Sustrans Cymru.


[1] Example: "At that date rail footfall in Wales was at around 12-15% of pre-Covid levels" Llwybr Newydd - Supporting information Transport data and trends, Welsh Government, 2020
All blogs
Share this post