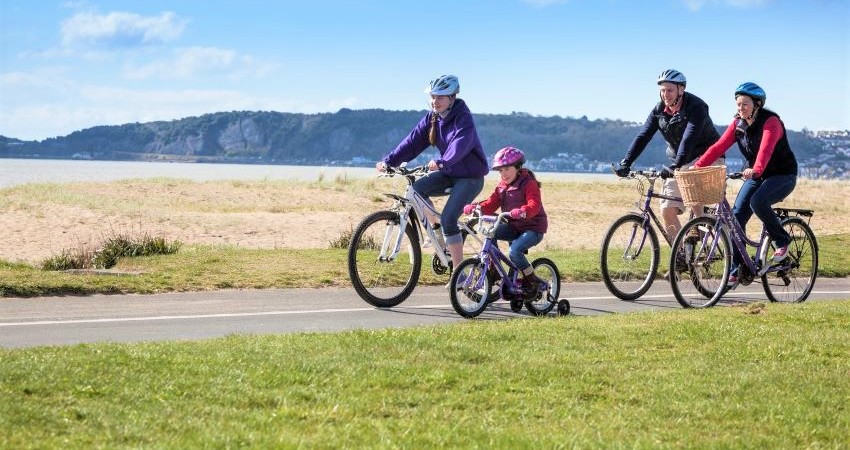 10 half-term activities for you to enjoy in Wales this May!
22 May 2019
---
With the end of the academic year (finally!) in sight, there's only one last push through the second half of the summer term before 6 weeks of holiday bliss. This May half-term is the perfect opportunity to relax, unwind and spend time with your family before the chaos of next half-term begins!
We've compiled a list of interactive and engaging activities for you and your family to enjoy, and there really is something for everyone. From arts and culture, adventure, animals and more. These activities are also low-cost, meaning you can still save your pennies for the summer holidays. Why not take it in turns for each member of your family to choose their favourite activity over the half-term week?
Get inspired by our top 10 half-term activities for you to enjoy in Wales this May!
1. National Museum Cardiff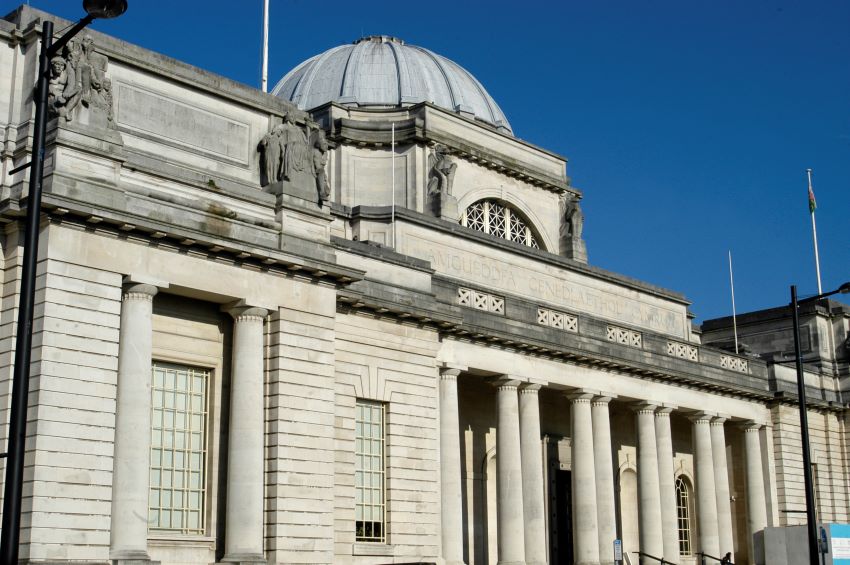 Step (way!) back in time and discover what our world was like over 300 million years ago at Cardiff Museum. Before dinosaurs roamed the earth, a vast tropical swamp covered what is now knows as our home- Wales! The Fossil Swamp was crawling with giant insects, monstrous plants and often had spectacular thunderstorms and floods.
See for yourself the delicately preserved fossils that capture the climate, creatures and environment of these tropical wetlands. This includes the star of the show- the Stigmaria. This massive 3D fossil is on loan from the world class heritage site at Brymbo in North Wales.
This exhibition is free to attend, and so are the half-term family art workshops taking place between 28th-31st May (12pm-16:00). See the kids get creative as they draw, colour and paint their own art, inspired by the work of artist David Nash. 
National Museum Cardiff is in the heart of the city and is easily accessible by public transport. From Cardiff Central Bus Station take bus number 53 or 85 to the Museum. From Cardiff Bay take the Bay Car bus number 6. The nearest train station is Cathays Station, approximately 5-minute walk from the Museum. It is also a 20-minute walk from Cardiff Central Railway Station.
2. The Urdd National Eisteddfod, Cardiff Bay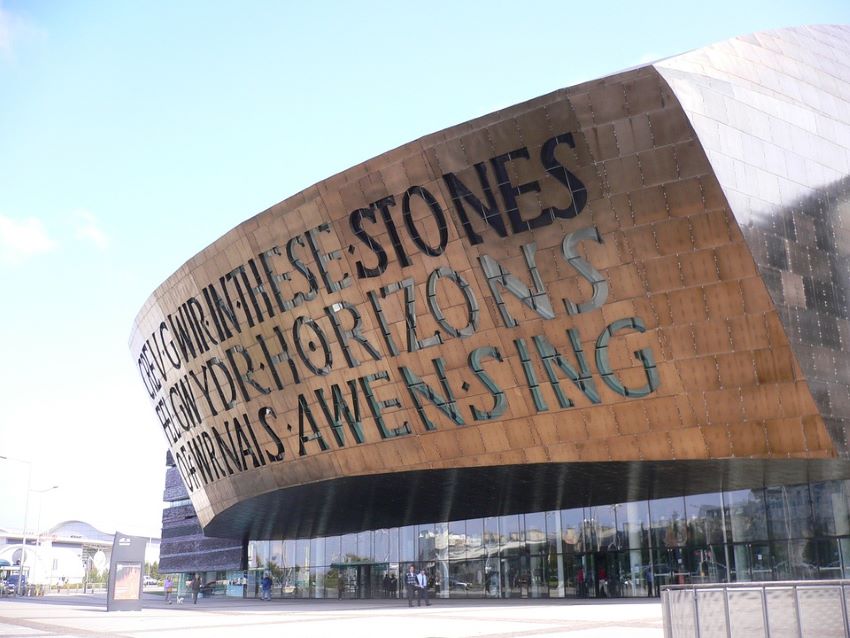 The Urdd National Eisteddfod is one of Europe's largest touring youth festivals, which takes place in a different location in Wales each year. This year, over 10,000 visitors and 15,000 competing children and young people will make their way to Cardiff Bay between 27th May and 1st June!
Cardiff Bay's 1,800 seater Pavillion will play host to the event's competitions, whilst the Maes will be situated around the Roald Dahl Plass; this includes Wales Millennium Centre and the Senedd. Here, you will find hundreds of stalls with activities for all the family to enjoy.
Whether you want to try your hand at biking, climbing or another new and exciting sport, sing along with the live bands, have some fun at the fayre, or let the kids meet some of their favourite TV characters. You and the family are sure to have a fantastic day out! 
Head our events page for more information and to the Urdd Eisteddfod's website for ticket information.
Cardiff Bay Station is a short walk from the Eisteddfod Maes. Transport for Wales trains run every 12 minutes between Cardiff Bay Station and Cardiff Queen Street Station, which is well connected to services across Wales. The Cardiff Bus 6 and 8 services, alongside the New Adventure Travel X8 service, run between the city centre and Cardiff Bay.
3. Cefn Mably Farm Park, Newport
Set in the idyllic countryside landscape between Cardiff and Newport, Cefn Mably Farm Park is a fantastic day out for all the family. Parents can sit back, relax and enjoy a homemade slice of cake as the kids embark on their own adventures in the soft play barn. For all the thrill seekers out there, the kids can also have a go on the go-karts or real diggers and show off their skills! Don't forget to visit the farm shop and butchers on your way out to pick up some delicious, locally sourced goodies.
A non-term time adult and child ticket for the park costs £7 each. Please visit the Cefn Mably Farm Park website for more ticket options.
Visitors can take a bus to the outskirts of Cardiff (such as the X59) and walk to Cefn Mably Farm Park; this takes around 25 minutes and is a great way to get some fresh air and increase your step count!
4. National Waterfront Museum, Swansea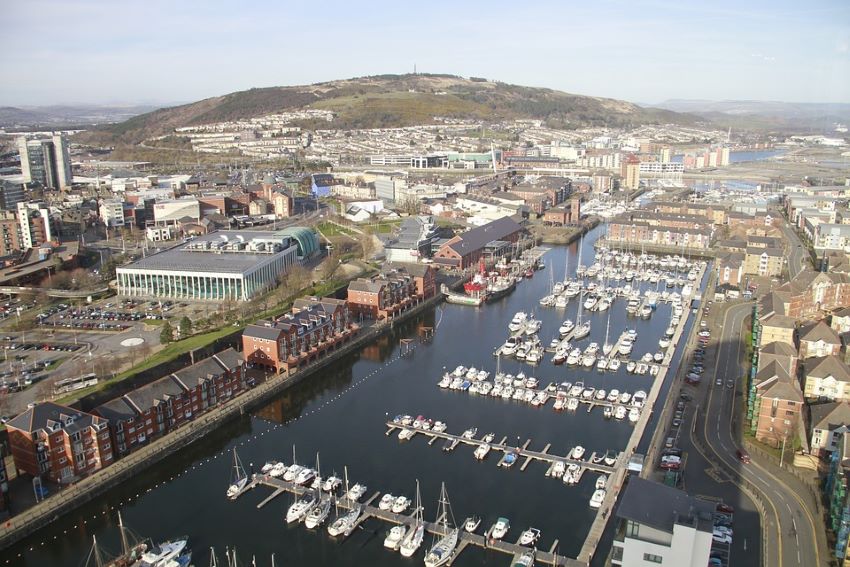 As Swansea celebrates it's 50th year as a city, the National Waterfront Museum reflects on its own powerful and impactful interaction with the local community in its 'POBL' (People) exhibition. See how the local community have helped shape the diverse art, culture and knowledge on display at the Museum as it continues to grow as a welcoming and inclusive space. The exhibition is free to attend, so go and join this fantastic celebration of diversity and inclusivity!
Whilst you're there, be sure to take part in the Museum's 'Find the Face' trail. Search the gallery's portraits high and low for some unusual faces who you may not have seen before! There's no better way to relax after all that searching than by watching a special half-term film screening; choose from Sherlock Gnomes on 26th May and Christopher Robin on 2nd June.
Swansea Railway Station is located in the heart of the city and can be accessed by a number of train services. The Station is a 15-minute walk away from the The National Waterfront Museum. The Museum is also a 4-minute walk away from Sainsbury's where a number of buses stop.
5. Gower Good Food Festival, Gower Heritage Centre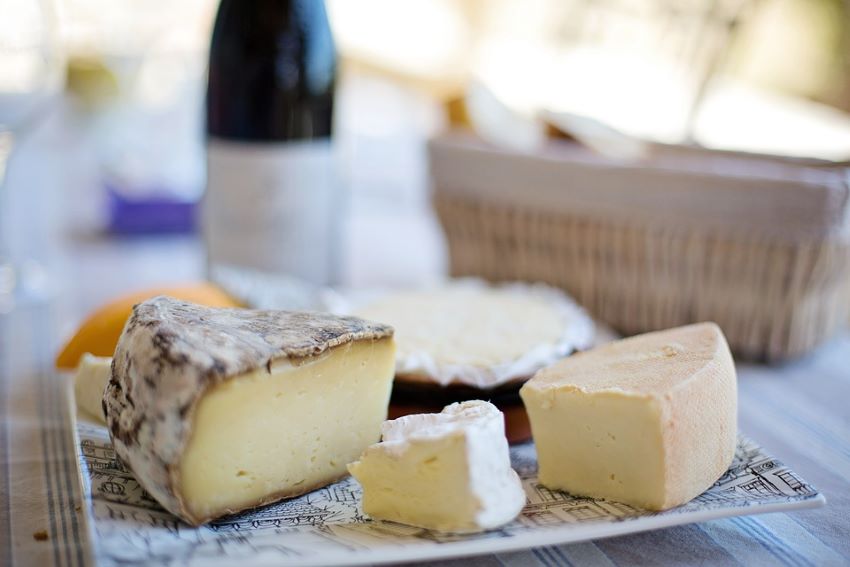 Returning for its 3rd year, the ever-popular Gower Good Food Festival returns to the Gower Heritage Centre between 26th-27th May. Treat your taste buds to some of the mouthwatering delicacies on offer that have all been expertly sourced and grown by local producers. From cheeses to chutneys, and homemade cakes and artisan breads. But that's not all!
There will also be quizzes, puppet shows and arts and crafts to keep the kids entertained, as well as activities lined up by the event's organisers. This includes a guided tour of the mill, animal feeding sessions, glass blowing demonstrations and pottery workshops. This is an event that is not to be missed!
The 117 and 118 bus services, run by New Adventure Travel, stop right outside of Gower Heritage Centre. Visitors can also get half price admission to the Centre by presenting your bus ticket used on the day!
6. Oakwood Theme Park, Narbeth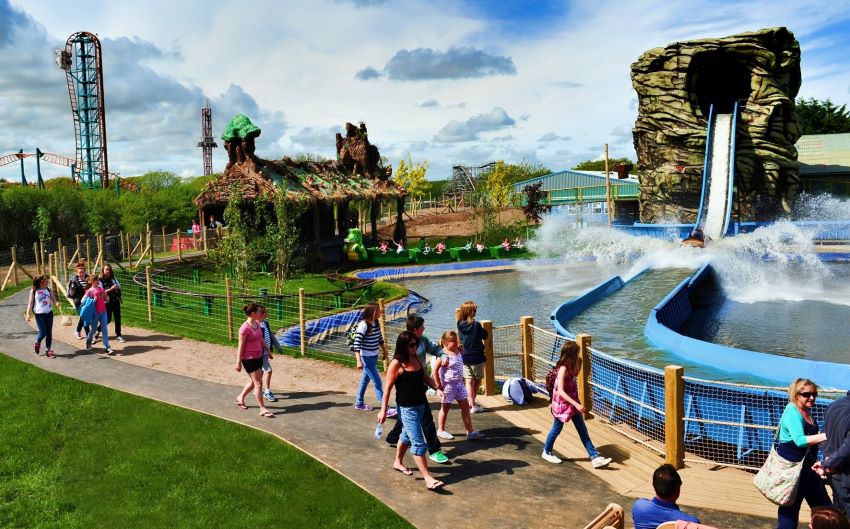 For a special half-term treat, there's no better place for a family adventure than Oakwood Theme Park. Located in the heart of Pembrokeshire, Oakwood is Wales' biggest theme park and is sure to thrill both adults and kids alike!
New for Spring 2019, the Dizzy Disk will have you in a spin as you glide back and forth (whilst spinning you in circles!) in the ride's outward facing seats. The Treetops is one of Oakwood's most popular rides and has been for nearly 30 years. Twist, bend and drop through the tree canopy as you embark on a magical adventure around the park's woodlands.
For all you dare devils out there, the Speed could be for you! Soar your way along the track at an incredible 59mph on the UK's original beyond-vertical- drop roller coaster. Hold on tight as you loop and roll through various twists and turns and remember to scream if you want to go faster!
The nearest train station to Oakwood is Narberth, around 5 miles way. Visitors can complete the first part of their journey by train and book a taxi for the remaining 5 miles. If you're visiting with friends and family, book a larger vehicle and split the cost (and reduce your carbon footprint)!
7. Hay Literary Festival, Hay-on-Wye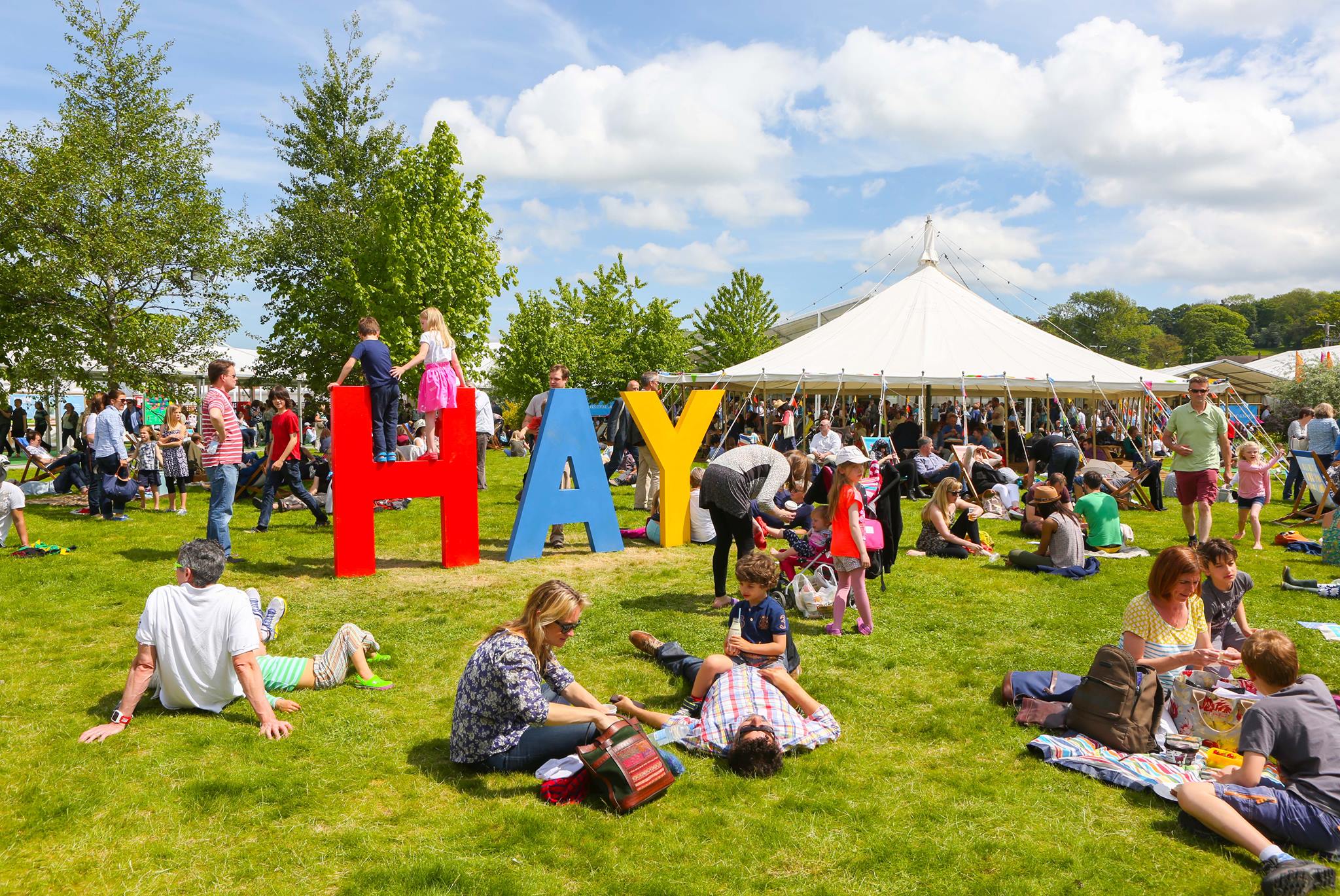 The annual Hay Festival takes place in the small market town of Hay on Wye, the National Book Town of Wales. This festival celebrates everything reading, writing and storytelling with the help of over 600 of the world's greatest writers, performers and innovators until 2nd June.
The Festival's 'Haydays' programme is jam-packed with events for children and families to enjoy together. Celebrate 20 wonderful years of the children's classic 'The Gruffalo' with author Julia Donaldson. Join the incomparable Malorie Blackman, author of the bestselling 'Noughts and Crosses' series, as she reflects on her extraordinary writing career. You can even meet Nick Sharratt, illustrator of some of Jacqueline Wilson's best loved novels, as he introduces his new picture book.
Visit our events page and the Hay Festival website for more information.
The T14 TrawsCymru service stops a short distance from the festival ground. The festival also offers a park and ride service, details of which can be found here.
8. Cardigan Island Coastal Farm Park, Ceredigion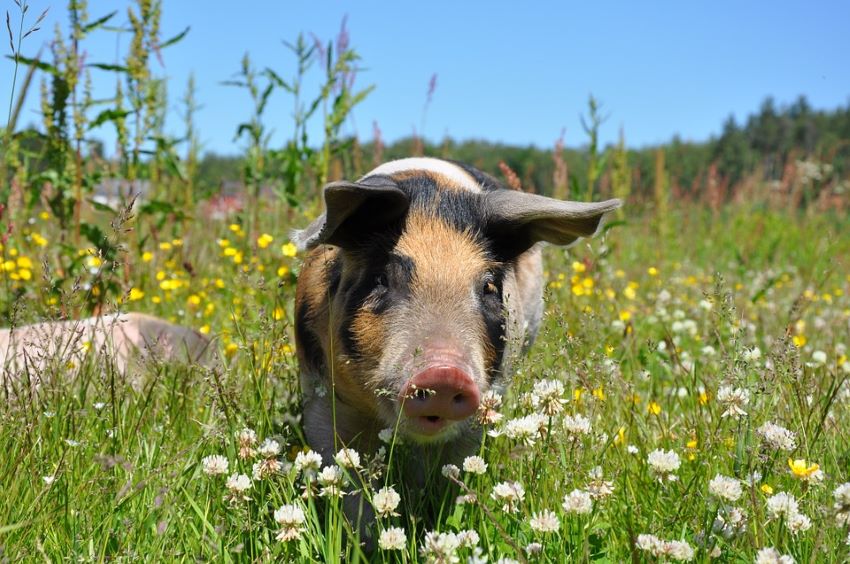 Cardigan Island Coastal Farm Park is a private nature reserve owned by The Wildlife Trust of South and West Wales. Known for its breathtaking views across to Cardigan Island, the Park itself is located in the southern part of Cardigan Bay. There's very few places where you can see a pig, a llama, a seal pup and a bottlenose dolphin living next door to each other!
After you've said hello to all the farm animals and local wildlife, the kids can let off some steam in the indoor or outdoor play areas before you all enjoy a bite to eat in the onsite café! If you want to make the most of your trip, why not stay a few days at the Farm Park's campsite?
Adults pay £3.90 for admission, £2.90 for children (2-13) and kids under 2 can get in for free. Head to the Cardigan Island Coastal Farm Park website for more information.
There is a bus stop 5 minutes down the road from the Farm Park's entrance; this is served twice a day. It is a 15-minute walk from local hotels and the Wales Coast Path runs along the Farm Park's main entrance. These are cycle racks outside the visitor's centre.
9. Bodnant Garden, Conwy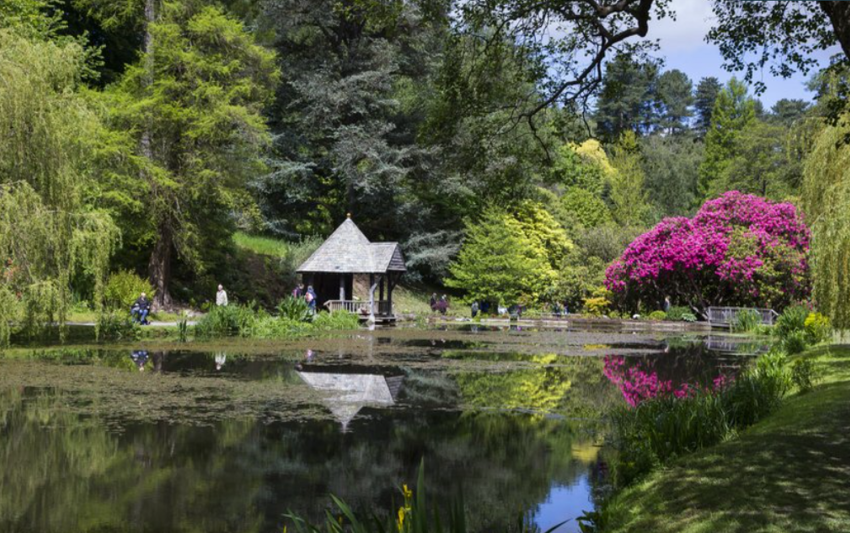 Whilst the gardens at Bodnant are a sight to behold at any time throughout year, there's something particularly special about this landscape in the peak of Spring. Throughout the half-term break, visitors can make their way along a self-led trail and tick off more activities on your #50things list. There is also a chance to experience Bodnant's bustling birdlife during the 'Dawn Chorus Walk' on May 27th at 5:30am. You know what they say- the early bird catches the worm!
All of this can be enjoyed during the Garden's extended opening hours. Between May and June, you can admire Bodnant's stunning 80 acres from 9am-5pm (and 8pm on Wednesdays!).
The number 25 bus from Llandudno stops outside Bodnant Garden's main entrance. Tal y Cafn Railway Station is also a short distance away.
10. National Trust Plas Newydd, Anglesey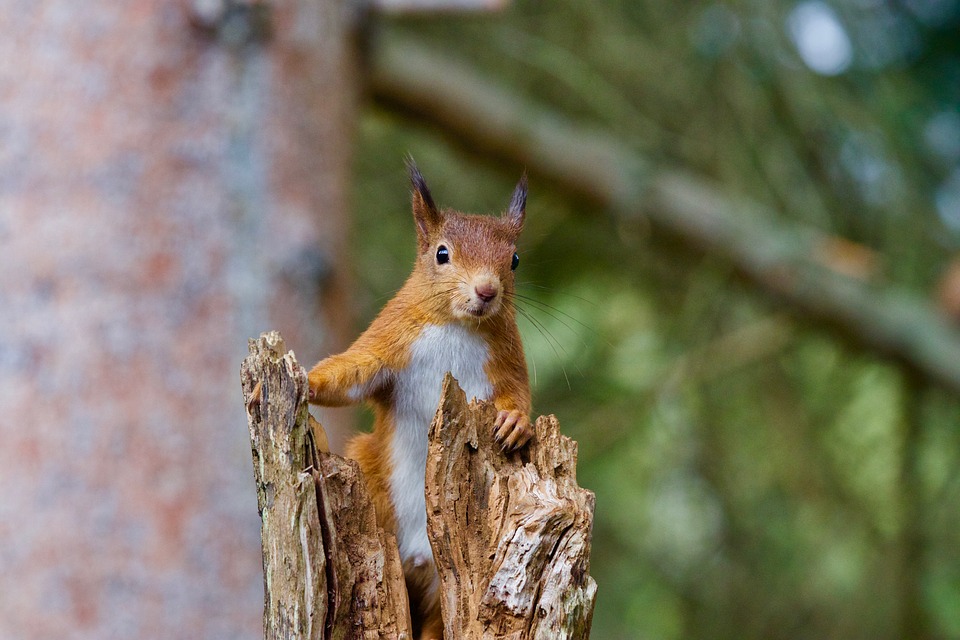 Enjoy the outdoors at National Trust Plas Newydd this half-term and make the most of the warmer weather! From 11:00-16:00 each day, join the Plas Newydd team for a series of activities around the House's garden that are sure to be a feast for your senses. From the beautiful floral smells, to the vibrantly coloured plants and flowers. Experience the garden in an exciting and unique way.
The kids can get creative with their food as they make their own fruit creature and a wild seed bomb, or venture into the woods with the Volunteer Red Squirrel Rangers to learn more about these endangered creatures. These events are free to attend, but remember that normal admission charges apply.
The 41 Gwynfor Coaches and the 389a Clynnog & Trefor Motor services stop directly outside the National Trust Plas Newydd's entrance. Llanfairpwll Railway Station is 1¾ miles away.
All blogs
Share this post