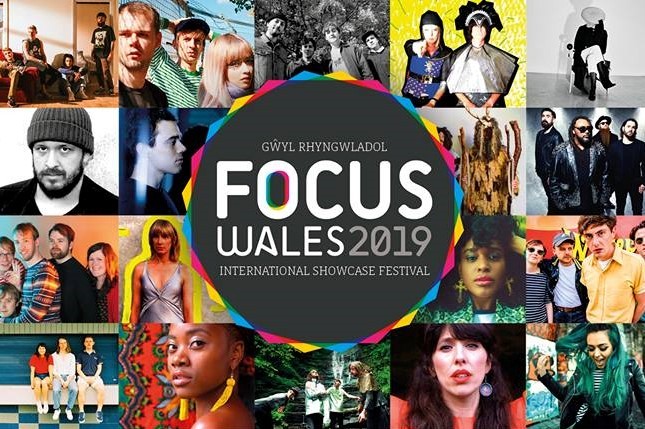 What's on at the FOCUS Wales International Showcase Festival
10 May 2019
---
Traveline Cymru are thrilled to be a headline sponsor at this year's FOCUS Wales International Showcase Festival, taking place between 16th and 18th May.
Focus Wales, a non-for-profit organisation, launched their international music festival back in 2010. This event was created to showcase new and exciting talent in the Welsh music industry, in what is now recognised as Wales' biggest music event of its kind.
Each spring, thousands of visitors descend upon the North Wales town of Wrexham to see some of the best emerging talent that Wales has to offer the international stage, as well as top acts from across the world. This year's event will feature over 200 bands, performing in a variety of music venues across 20 stages.
There will also be a jam-packed schedule of interactive industry sessions, stand-up comedy, arts events and film screenings for visitors to enjoy. Join expert music delegates as they discuss a variety of topics related to today's music industry in a series of panels.
These topics will include the future of independent venues, mental health and wellbeing, artist visas post-Brexit, copyright, A&R, and composing for film. You'll be spoilt for choice! Have a look below for some of the event's highlights:
Thursday 16th May
'The Future of Independent Music Venues in Wales and the UK' - featuring Adam Williams (Clwb Ifor Bach and Swn Festival), Beverly Whitrick (Music Venue Trust), Chris Hawkins (BBC Radio 6 Music), John Fischer (The Old Blue Last/ Vice) and Samantha Dabb (Manager at Le Public Space).
Keynote Talk: 'Ruud Berends (Eurosonic Noordeslag)'- The head of the Eurosonic conference, ETEP manager and Networking Music founder Ruud Berends (Netherlands) in conversation with editor of IQ Magazine Gordon Masson.
 
Friday 17th May
'Artist Visas: Touring in the US, the UK and the EU'- featuring Eluned Haf (Wales Arts International), Joe Frankland (PRS Foundation), Mar Perez Unanue (Catala Arts/Government of Catalonia) and Matthew Covey (Tamizdat).
Keynote Talk: '20 Years of Welsh Music with Bethan Elfyn and Huw Stephens'- Huw Stephens (BBC Radio 1, 6Music, Cymru) and Bethan Elfyn (BBC Radio Wales) on 20 years in the Welsh Music Industry.
 
Saturday 18th May
'HMUK: Maintaining Wellbeing in Music'- featuring Liam Hennessy (Help Musicians UK), Matt Hill (Musician, Quiet Loner), Phil Bridges (The Mind Map) and Rachel Jepson (Counselling for Musicians).
Keynote Talk: 'Ben Barlow- Neck Deep'- Neck Deep frontman Ben Barlow on scoring two Top 10 albums in the UK and US, and selling out prestigious venues worldwide at the age of 24.

We are incredibly proud to be sponsoring this fantastic event that will be showcasing some of the best new talent that Wales has to offer, as well as discussing important issues faced by the music industry today.
The Traveline Cymru team will be at the event on Friday and Saturday, so come and say hi at our stand! You can learn more about how we can help you plan your public transport journeys using the variety of services we offer. This includes our website, our app and our Freephone number.
Want to travel to this event?
Please see below some helpful links to get you started in planning your journey to the event. Using public transport services in the area can be a great way to make your way there and save the worry of bringing your car.
Public Transport
To make your journey by public transport, please use our Journey Planner to find the most convenient route, along with times and services that are running.
If you'd like to find a bus timetable, head over to our Timetables page. Here, you can search for a specific bus route or your location to view timetables of services in the area. You will also have the option to print the timetable to take with you on your trip.
Walk & Cycle
You can also use our journey planner to find walking and cycling routes to get to your event. If you live close by, walking can be a great way to explore the scenery and soak up the atmosphere before the event!
You can find out more information on our Cycling and Walking page.
We also offer a Freephone telephone service. One of our friendly advisors will be on hand to answer any of your public transport information queries and to help you plan your journey. Give us a call on 0800 464 00 00 for free!
All blogs
Share this post