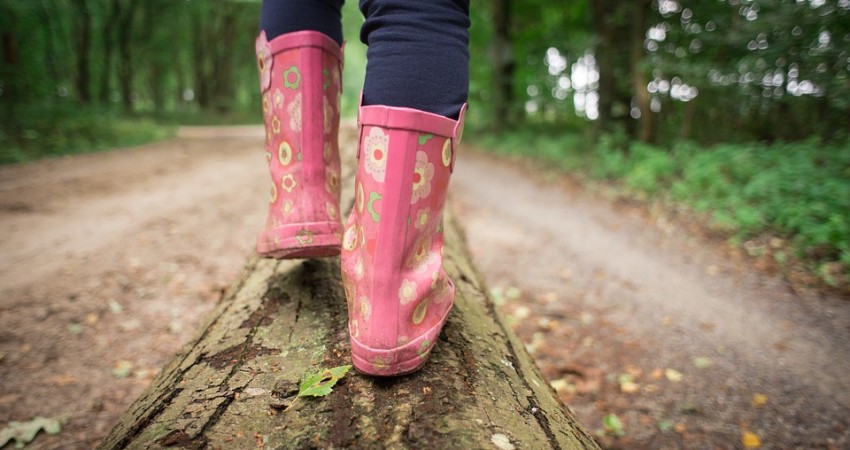 Low-cost family activities to do this October half-term
26 October 2018
---
Although it may feel like you only just sent the kids back to school after that scorcher of a 6-week summer holiday, October half-term is here. With the days becoming colder and darker, it can be difficult to find activities for the whole family to get involved with that will also help you save your pennies in the lead up to Christmas.
We have created a list of low-cost activities across Wales that are sure to keep you and the kids busy throughout the week. Whether you are looking to do something cosy and autumnal, Halloween inspired, or even just want to get some fresh air. Here are some of the things you can do this October half term that will not break the bank.
A walk through the beautiful Welsh scenery
Whilst it may be tempting to let your kids stay inside and cosy up in front of the TV this half term, it is important to make sure that they are staying active and getting some fresh air too. On the days when it is just a little chilly, why not wrap up warm and take a walk amongst some of the breath-taking scenery that Wales has to offer. Many of these walks are completely free, although you may need to buy some snacks to keep the kids (and grown-ups) going.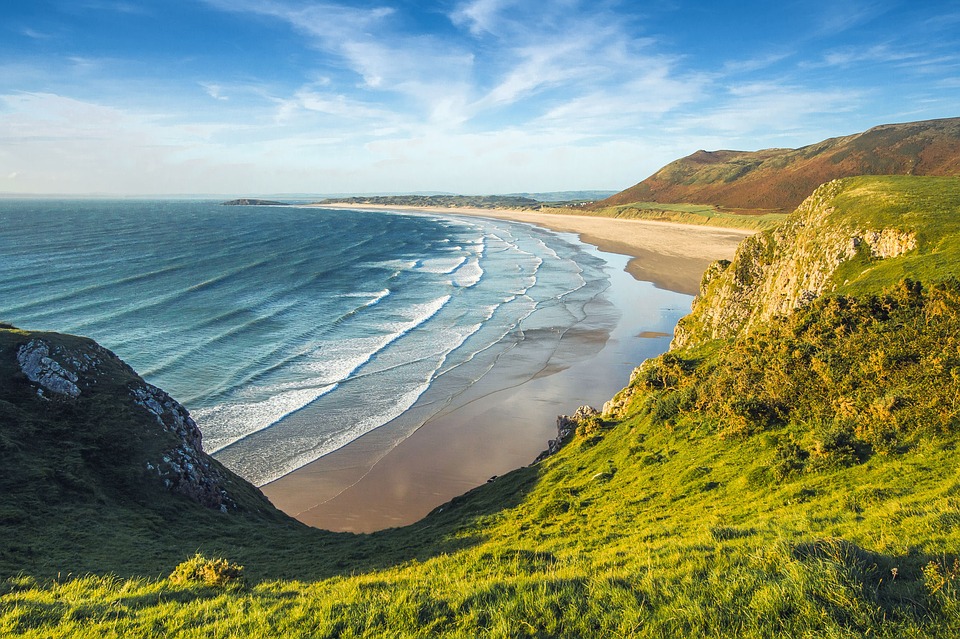 On our previous blog post, we wrote about a range of stunning walking paths that you can visit in South Wales. From the beautiful Castle Coch, to the idyllic surroundings of Cosmeston Lakes Country Park. If you fancy something a little more challenging, why not try to conquer Pen-y-fan in the Brecon Beacons. You can read the full blog post here. 
There are also a whole host of walking routes to explore in North Wales. The North Wales Path is 60 miles long (although the kids might not want to do the whole route!) and stretches from Bangor to Prestatyn. It also offers some stunning views that your kids will definitely deem Instagram worthy. You can discover more trails on the Visit Wales website. 
A trip to the cinema
For those days when the Welsh weather is slightly less forgiving, a trip to the cinema is sure to keep your kids entertained (and warm!). Going to the cinema can be expensive, so it is definitely worth keeping an eye on any promotions or deals that are running.
Vue cinema hold their 'Mini Mornings' on selected days during the week. You can buy tickets from £2.99 for both adults and children for certain screenings. 
At Odeon, adults pay child prices with the 'Family Ticket'. There are also special value screenings for kids every Saturday and Sunday in the morning, as well as every day during the school holidays. 
Premier Cinema in Cardiff also offer a Family Ticket. This ticket admits 4 (up to 3 children) at a cost of £3.50 each! 
Make some fang-tastic sweet treats
This is a great time of year to get baking. What could be better than the smell of delicious biscuits and cakes warming in the oven on a cold autumnal day? As Halloween also falls during half term this year, this gives you the perfect excuse to add a spooky theme to your creations.
The 'Eerie Eyeball Pops' are fun, quick, and easy to make. You will not be able to keep your hands (or eyes) off them! This recipe only requires 5 ingredients that you can pick up in your local supermarket or budget high street shop. You can also let the kids add whatever other decorations they want to them. The full recipe and ingredients list is on the BBC's website.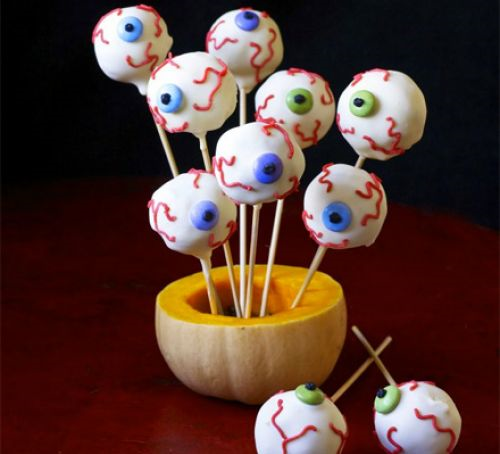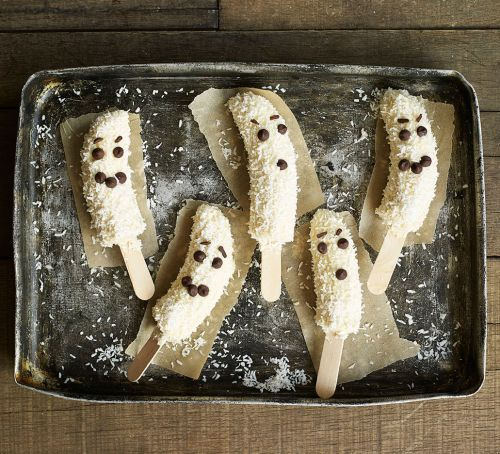 If you want to create a slightly healthier treat, why not try these brilliant 'Frozen Banana Ghosts'. All you need is some white chocolate, bananas, and desiccated coconut. These ghoulish figures are an easy way to give your kids one of their five-a day. They can also be left in the freezer to eat later on (if they do not all disappear in one go) 
The BBC 'Good Foods' website has lots of other Halloween themed treats for you to try your hand at. 
Going to a Fireworks night event
There are going to be fireworks night events held across Wales during the final weekend of half term (2nd- 4th November). Many of these show child-friendly displays earlier in the evening, as well as offering reduced price family or children's tickets. However, these events are a bit pricier, so you may want to use this as a special treat to celebrate the end of half term!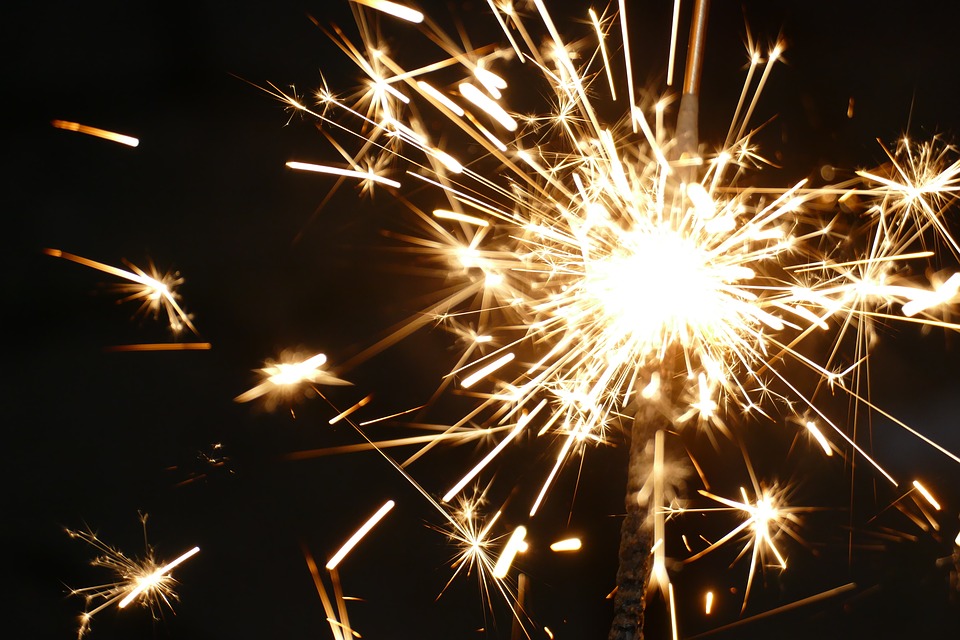 Cardiff: Sparks in the Park
Held at Blackweir's Field, Bute Park, Sparks in the Park offers both spectacular fireworks displays and carnival entertainment for all the family. The 'Junior' display starts at 5:45pm, followed by the main event at 7pm. Children under 3 can go for free, whilst tickets cost £5 for those between the ages of 3-16. Adult tickets are £10, although a family ticket can be purchased for £25.
Swansea: Clydach Fireworks 
This annual fireworks display, held on Sunday 4th November at Waverly Park, is a firm favourite with locals. As well as the main fireworks display at 7pm, there will also be food, drink and fair rides for the kids to enjoy. Best of all- entry is free! The organisers only ask for donations to be made to the Clydach Community Fund.
Merthyr Tydfil: The Big Sparkle 
The Big Sparkle will be held at Cyfarthfa Park on Friday 2nd November. There will be music, food stalls, funfair rides and appearances from special mascots. Gates open at 5:30pm, with the spectacular fireworks display starting at 7:30pm. Children under 3 can go for free. A family ticket (4 persons) is £12.
Bynea: Bonfire Night at Gateway  
This fun-filled event at Gateway Resort in Bynea kicks off at 6pm on Saturday 3rd November. Alongside the main fireworks display at 7pm, the indoor play area will also be open until 9pm, as well as the 'Kids Club' being open from 6pm. Children under 3 can go for free, whilst tickets for 3-17 year olds are £3. Adult tickets are £5 each.
You can find out more about other fireworks events in Wales here. 
If you want to make your journey to any of these activity locations by public transport, please use our Journey Planner to find the most convenient route, along with times and services that are running.
If you would like to find a bus timetable, head over to our Timetables page. Here, you can search for a specific bus route or your location to view timetables of services in the area. You will also have the option to print the timetable to take with you on your trip.
If you would prefer to give us a call, you can call our bi-lingual Contact Centre free on 0800 464 0000 and speak to one of our friendly advisors. They are open from 7am to 8pm and will be able to help you plan your route.
You can also download the Traveline Cymru app to find travel information on the go.
All blogs
Share this post