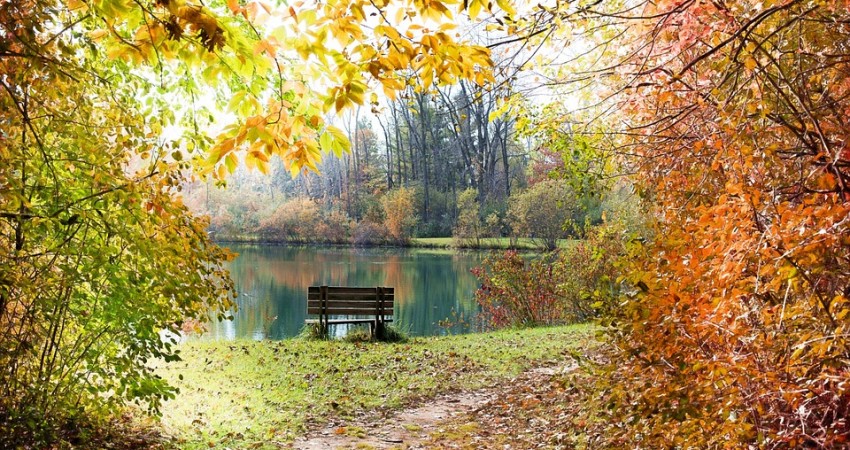 Weekend Autumn Adventures in South Wales
18 October 2018
---
With the colder weather coming in thick and fast, you may be tempted to stay inside and keep warm this autumn.
Hibernating may seem like the safe option, but the chilly months are a great time to get out and about. Whether it's to recharge your batteries with a mental breather, or a trip out with the little ones.
To keep you moving as the weather changes, we've compiled a list of beautiful autumnal walks that will leave you in awe of the stunning surroundings that South Wales has to offer.
Grab a chunky scarf, a snack and a camera. It's time to find a local adventure…
Castell Coch
We couldn't talk about autumn without mentioning this magical (and iconic) castle. Seen from the A470, it comes alive when its surrounding forestry becomes a kaleidoscope of red and orange.
Located in the village of Tongwynlais, walking around this enchanting castle with the little ones- and maybe even embracing your inner royalty- is a fantastic way to get some fresh air whilst taking in these beautiful surroundings.
Although a stunning building now, the first castle built on this plot of land was destroyed in the native Welsh rebellion in 1314. Centuries later, John Crichton-Stuart, the 3rd Marquess of Bute, inherited the castle ruins and rebuilt it as part of the Gothic Revival movement in the 19th century.
The historic castle is surrounded by 42 acres of beautiful beech woodland and rare flora. With the leaves currently changing colour, a walk up to the castle could easily be mistaken for an adventure to a fairytale land.
Tongwynlais is easily accessible through using the Stagecoach South Wales' bus services, and the castle is only a short walk away! 
Information source: Castle Wales 
Cosmeston Lakes Country Park
Looking for a walk full of native wildlife? Take a walk around Cosmeston Lakes this autumn.
Cosmeston Lakes has been hailed as a haven for native wildlife, and there couldn't be a more perfect time for a day trip there. With flocks of birds starting to migrate south for the winter, Cosmeston Lakes is often a stopping point for wildfowl such as teals, tufted ducks, widgeons, pochards and bitterns.
Even if you're not up for bird-watching, you can always take a trip into the past with a walk around the medieval village. It's also a dog-friendly favourite, making it ideal for a family day out perfect for all the family- even those with a tail.
Information source: Vale of Glamorgan Council 
Pen-y-fan – Brecon Beacons
For those of you looking for long a hike this autumn, why not try and conquer one of highest mountains in Wales- Pen-y-fan? If you're not one to say no to a challenge (us neither), we can promise this one will exceed your expectations.
There are many routes for you to take up to the highest peak, which vary in length and difficulty. The least strenuous route, nicknamed 'The Motorway', is a four-mile circular route that starts at Storey Arms Outdoor Centre and can be easily accessed via public transport.
Although the hard walk up might leave you puffing, the views from the top of the surrounding wild moorland will leave you breathless for an entirely different reason.
Information source: Visit Wales
Singleton Park Botanical Gardens
Find inspiration for your garden with a wander through Singleton Park this autumn.
A botanical garden may not be at the top of your list of places for a walk this autumn as most plants lose their leaves and flowers during the winter months. However, even in the colder winter months, this garden has over 200 different plants that have been seen to flower in the Christmas season, leaving it as beautiful in the winter as it is in the summer.
This is the perfect place for a relaxing walk or sit an admire the delightful surroundings. Take a break from reality and put your phone down (unless it's to take a photo for your Instagram, and we can't blame you for that!)
Information source: Swansea Council
Please see below some helpful links to get you started in planning your journey. Using public transport services in the area can be a great way to make your way there and save the worry of bringing your car.
To make your journey by public transport, please use our Journey Planner to find the most convenient route, along with times and services that are running.
If you'd like to find a bus timetable, head over to our Timetables page. Here, you can search for a specific bus route or your location to view timetables of services in the area. You will also have the option to print the timetable to take with you on your trip.
All blogs
Share this post