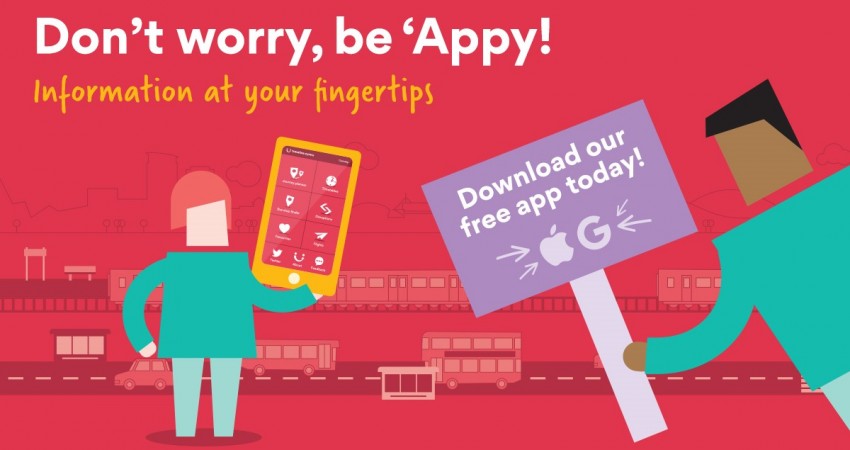 Don't worry, be 'Appy! Top 5 Tips to using our journey planning app
23 May 2018
---
Do you find yourself looking for public transport information when you're on the go? Our FREE mobile app for iPhone and Android is here to help plan your journeys with ease. Take a look below at our top 5 ways you can use the Traveline Cymru app to get from A to B!


Plan your journey with our Journey Planner
Our journey planner helps you find the best routes available for your journey selection. Whether you're planning in advance or you're out at the bus stop, simply open up the app and select your location and destination, along with your preferred date and time of travel.
The journey results will provide you will all the information you'll need to make your journey, including the bus stop locations, fares, any disruptions to the service and maps of the journey so you can see exactly where you need to go.


Find your timetables
Our timetables search feature is simple to use and will allow you to see the full scheduled times for a particular bus service.
Once you've found your timetable, you will see the option to select the day of week you wish to view times for, along with a map for you to see exactly where the stops are located.


Find your bus stop & save your favourite ones!
By clicking on our Bus Stop Finder, you will be able to search for your location to see the closest bus stops to you directly through a map.
Simply click on the red bus stop icons to see the next buses due to arrive at that stop. You will also be able to then plan a journey directly from that stop to a destination of your choice.
Use this bus stop regularly? Hit the 'Favourite' button to save this to your list of favourite bus stops, found on the main menu of the app. For quick access on the go, having your regular bus stop straight to hand is ideal!



Stay in the know with disruption info
Don't get caught out with any changes to your service! We'll post any disruptions that we're aware of onto the 'Disruptions' menu on the app.
When planning a journey through the app, you will also see a yellow flag icon on any services that have a disruption notice, so you can see all the information you need before making your journey.


Follow us on Twitter for updates on the go
Hit the Twitter icon on the main menu to follow our feed, where we retweet regular transport updates from operators as they happen, so you can be sure to stay up to date.
Have all the travel information you need to hand, and download our free app today on the iTunes App Store and Google Play Store.


Unsure of any information? Don't forget you can call us absolutely FREE on 0800 464 0000 with any of your journey queries. Our friendly, bilingual team are available daily between 7am – 8pm and will be on hand to help with your questions!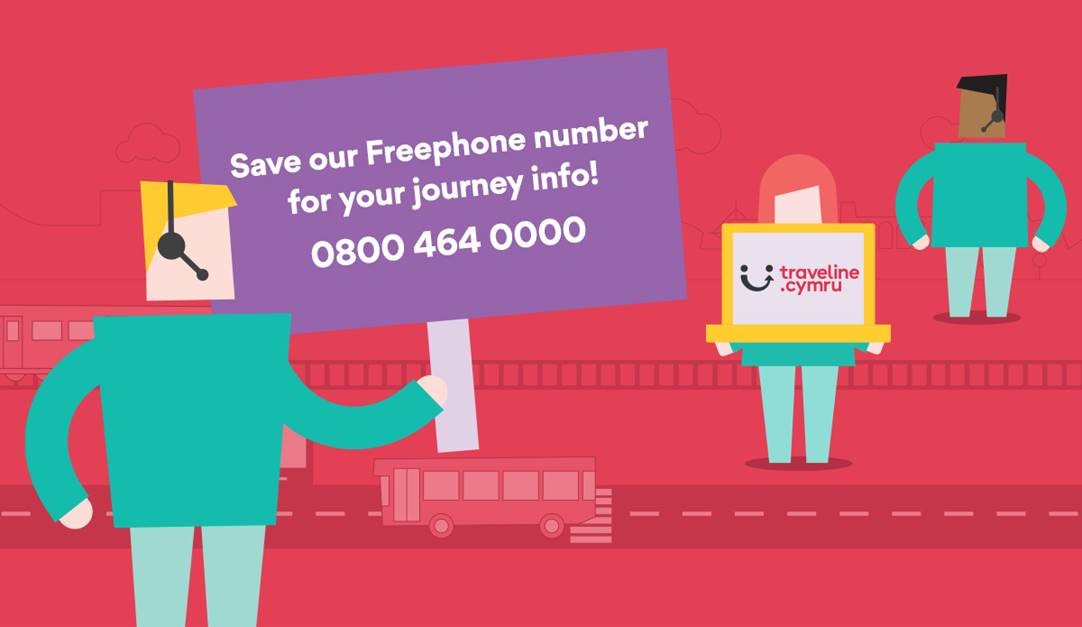 All blogs
Share this post