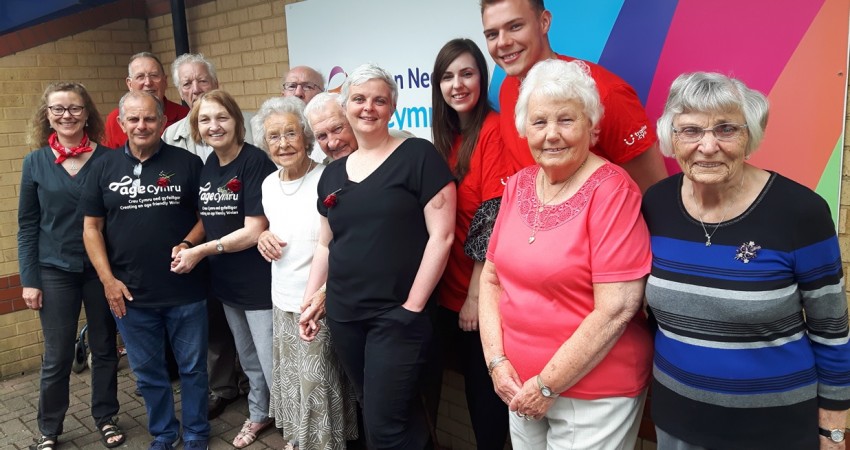 On the road with…Afan Nedd lunch club
10 August 2017
---
To help promote our Freephone number 0800 464 0000, we teamed up with Age Cymru on a community arts project, where we visited some local lunch clubs over the summer to spread awareness of how our new Freephone number can help those in need of travel advice.
We took a trip down memory lane with the members of Afan Nedd lunch club, where they regaled us with stories of their most memorable bus and train journeys. We were also joined on the day by some of the talented choir singers from Splott Local Vocals, who got everyone involved in a group sing-a-long!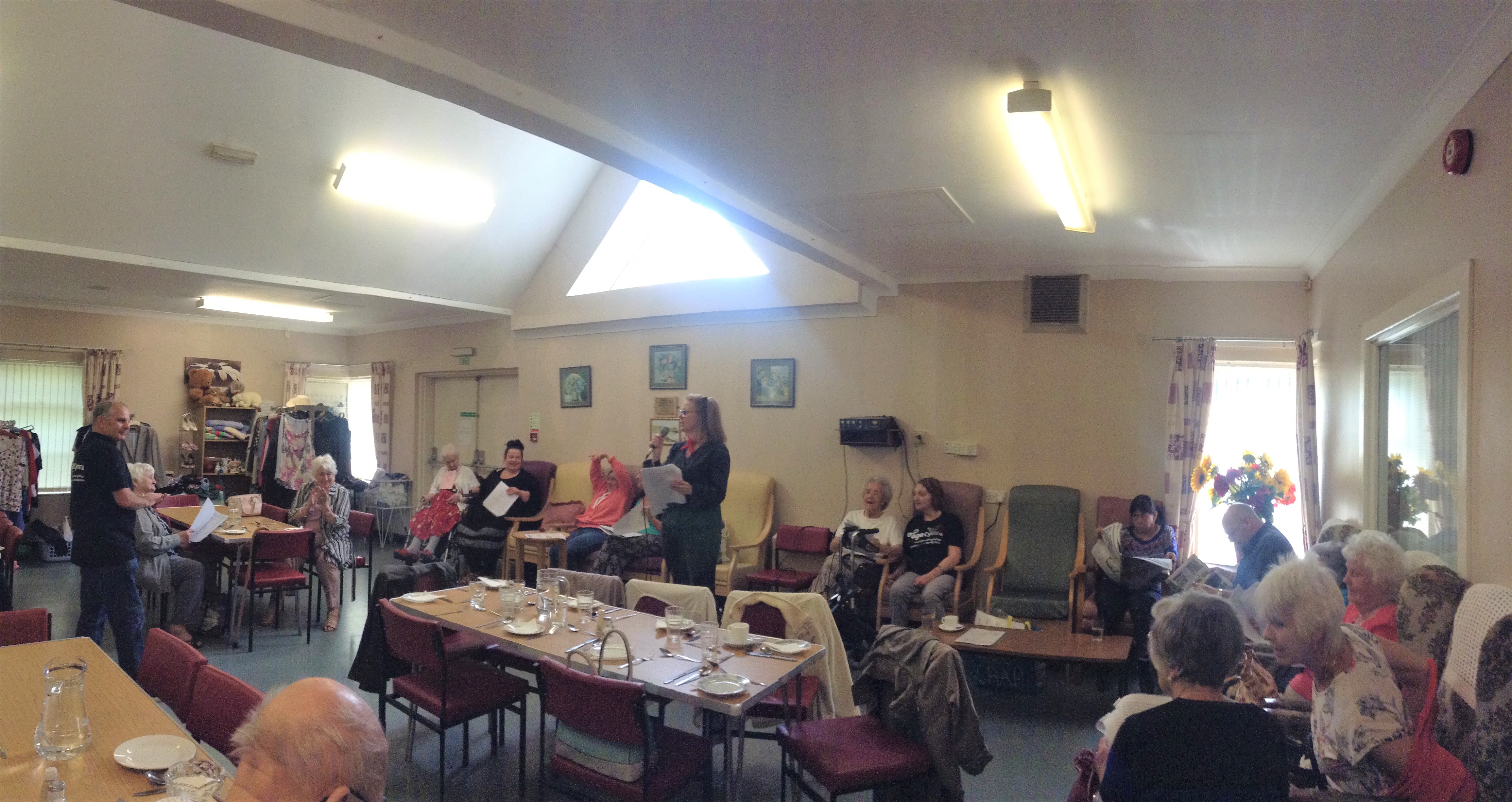 It was inspiring to hear so many colourful stories from the group, with many recalling fond trips with family and friends. Take a look below at some of the memories told to us at Afan Nedd:

"I used to take the train from Port Talbot to Barry Island in the summer; one time my sister took too long to get ready and missed the train, leaving us to look after all the children!  We think she took too long on purpose, so she could take her time getting ready and put on her make up in peace.  (Audrey, 83)

 

"We used to take the train to Aberdare Park and enjoy the open air swimming pool.  We used to make our own sherbet pop with sherbet from Woolworths, mixed with water. It was wonderfully sticky and sweet!'  (Anon)

 

"My most favourite trip was an anniversary surprise to Llandudno that my husband organised.  He's arranged for my daughter to be there as a surprise.  It was a beautiful day!" (Anon)

 

"I remember travelling on a double decker bus at the height of summer with the windows open; we were travelling down a narrow lane past farms and fields of hay – a huge gust of wind blew down the lane and across the fields and covered all the passengers head to toe in hay and dust! I was only about 7 or 8! (Anon)

 

"I remember the helpful guards at Cardiff train station.  They helped me when I got off the train thinking I needed to change trains to get to Portsmouth.  They quickly put me right and told me I needed to stay on the same train.   I'm one of 11 children so used to following my older brothers!  I was travelling on my own to Portsmouth.' (Joan)

 

"I used to travel on a bus from Cascade in the Rhymney Valley to Barry Island and would love to wander around the cafes under the arches overlooking the beach.  Just use my mobility scooter to get about these days."  (Yvonne)

 

"My father was a miner and when he was unemployed and times were tough, the local welfare committee would take all eight of us kids for a trip to Port Eynon with pop and sandwiches as a treat."  (Joan 88)

 

"We often went to Baglan Bay by train and my father would ask the Guard to make a special stop on the Halt by the beech so we didn't have to walk far.  I think he knew the guard well as I don't think he was supposed to stop there!"  (Anon)

 

"We used to catch a bus from Margam to Port Talbot.  Only cost a penny!"  (Rita 88)
We'd like to give a huge thank you to Age Cymru for their support on the day. Remember, if you're in need of public transport information, you can give us a call free on 0800 464 0000. Our Contact Centre is open daily from 7am - 8pm.
All blogs
Share this post