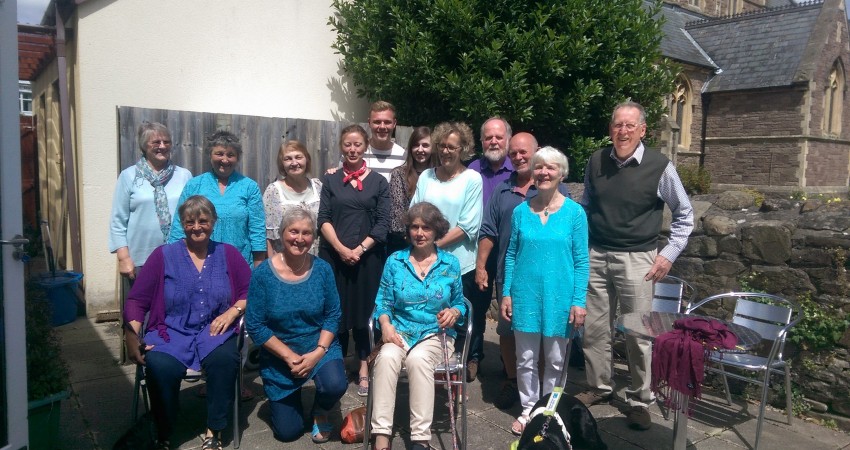 On the road with…Abergavenny lunch club
10 August 2017
---
To help promote our Freephone number 0800 464 0000, we teamed up with Age Cymru on a community arts project, where we visited some local lunch clubs over the summer to spread awareness of how our new Freephone number can help those in need of travel advice.
Along with a visit to Afan Nedd lunch club (which you can read all about here) we also headed to Abergavenny lunch club, where the group reminisced with us over their fondest memories of travelling on public transport.
We were once again joined by the wonderful Splott Local Vocals during the day, as well a local choir which a few of the lunch club members signed up to as a result of the day!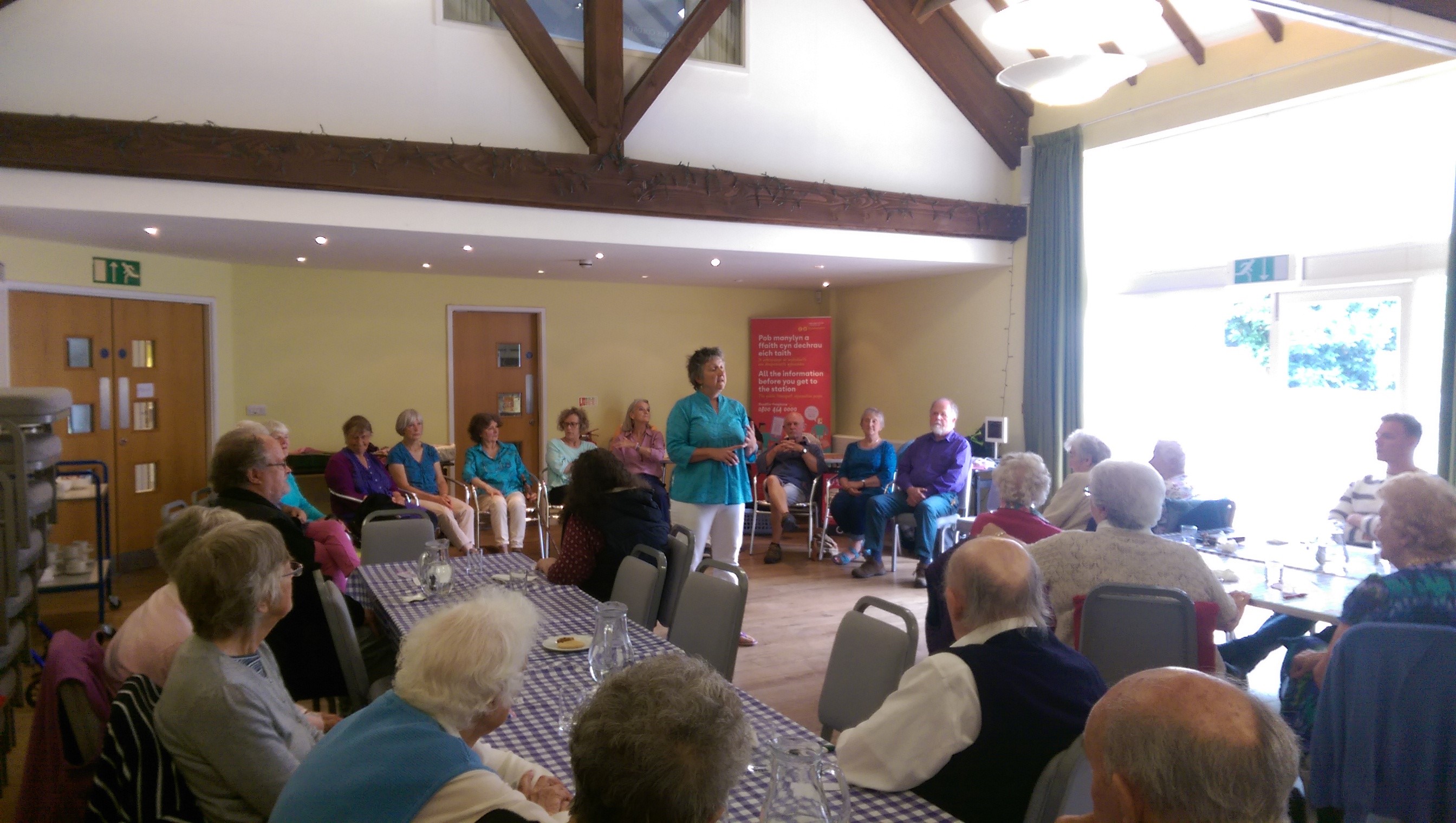 There were some wonderful stories from the group – here's a sample of some of the memories shared with us:
"I'm going to have to stop driving next year, so something like the freephone telephone number would be really helpful to me as I work out ways of getting around without the car. I know there's three buses a day going through my village but it would be great to have some support to find out more about where I can go on the buses in the future" (Eric)

 

"I was travelling on the train to Penarth when the train stopped just outside Cardiff.  We waited for ages, no-one knew why...after a while my mother asked the conductor and he explained that a herd of cows were blocking the line!  I thought he was pulling our leg!  It took over an hour and half to get them to move on.  My Gran was waiting at Penarth and we had no way of getting in touch with her.  She was getting worried and didn't believe our story when we finally arrived at the station!" (Sylvia)

 

"I use the bus regularly to go shopping into town, probably around twice a week.  It saves me having to walk up and down the hill! I find the driver's really friendly, I always check when I get on a new route that I'm heading in the right direction and they make sure I'm on the right one!" (Sylvia)

 

"I used to take the bus to Porthcawl from Abertillery with a huge group of families from Chapel.  It always seemed to take forever to get there as we were so excited and desperate to get there!  I always preferred Porthcawl to our trips to Barry – you get less sand in your sandwiches at Porthcawl!" (Anon)

 

"We never had much money when I was younger, and I was one of six.  Every year we would take the train to Barry Island.  I remember getting lost at the train station and Mr Lewis from Chapel managed to find me.  I'll always remember his face when he found me! He was such a kind gentleman!" (Valerie, 83)

 

"In 1947, we had really terrible weather; the worst winter ever.  There was so much snow we didn't go to school for three months! I remember the snow was so high it covered the railway bridges.  The trains were the only way to get food to people locally.  I remember we started to get huge loaves of bread, much bigger than normal, so more could be shared amongst the local families." (Valerie, 83)

 

"I used to take the bus to work when I was 17, working at Coopers factory.  It wasn't a long journey, about 20 minutes.  My mother used to stand at the front door to make sure I got to the bus stop, and I'd shout back to her as I walked making sure she could hear me and that she knew I was ok.  They were long days; I'd leave at 6:45am and not get back till after half past 6 in the evening but my mother would always have tea waiting for me.  The telephone number would be useful to me so I could find out the routes and times for buses to go shopping in Newport or Cwmbran." (Cynthia, 84)
We'd like to give a huge thank you to Age Cymru for their support on the day. Remember, if you're in need of public transport information, you can give us a call free on 0800 464 0000. Our Contact Centre is open daily from 7am – 8pm.
All blogs
Share this post