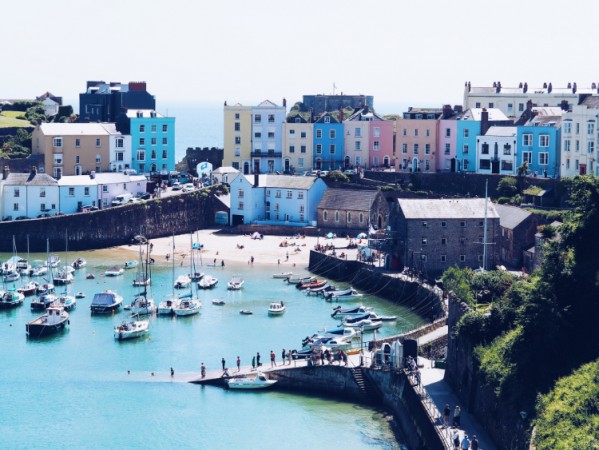 Recreating Childhood Memories with Our Seaside Bucket List
10 July 2017
---
Lifestyle and beauty blogger Laura-Simone is here with us to share her sunny day out to Tenby, where she relived some of her favourite childhood memories in the picturesque town!
Some of the best memories I have as a child are the spontaneous days out to the seaside. I've been very lucky in my life to travel to so many different seaside towns in both this country and abroad, however sometimes the ones closest to home are best. With that in mind, my sisters and I decided to head to Tenby to spend a day exploring in the sunshine and we couldn't have picked a better day. We chose to go by train as it meant we didn't have to fight with everyone else for a parking space and it was just as quick as going by car. Before we even left the house, we had made our seaside bucket list; filled with all the things we loved doing when we were little. We spent the train journey planning out our day, chatting and catching up.


Exploring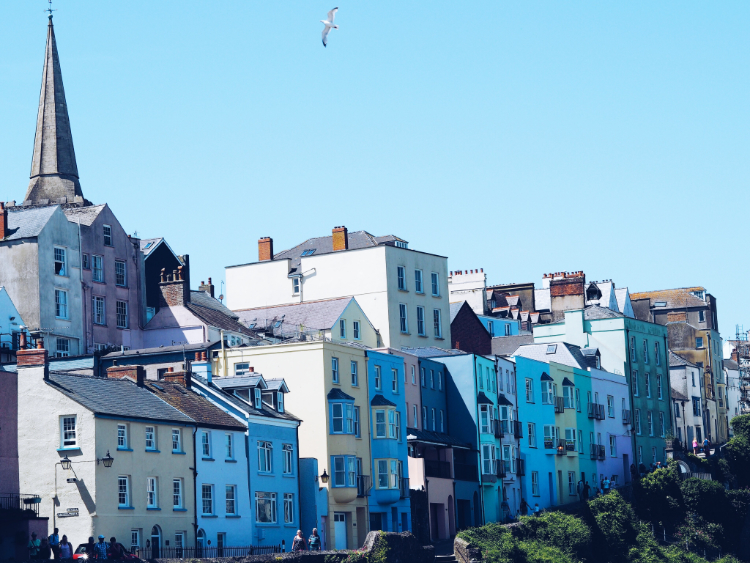 First up on our list was exploring the gorgeous little town, scoping out the best shops, ice cream parlours and taking in all the beautiful scenery! Of course we made a few stops to get those all-important Instagram photos, before crossing off the next thing on our list. The town is full of colourful buildings, little side streets and a picturesque harbour to wander around. There are lots of different gift shops and little boutiques to nose around too, if you fancy taking home a little something.

The Beaches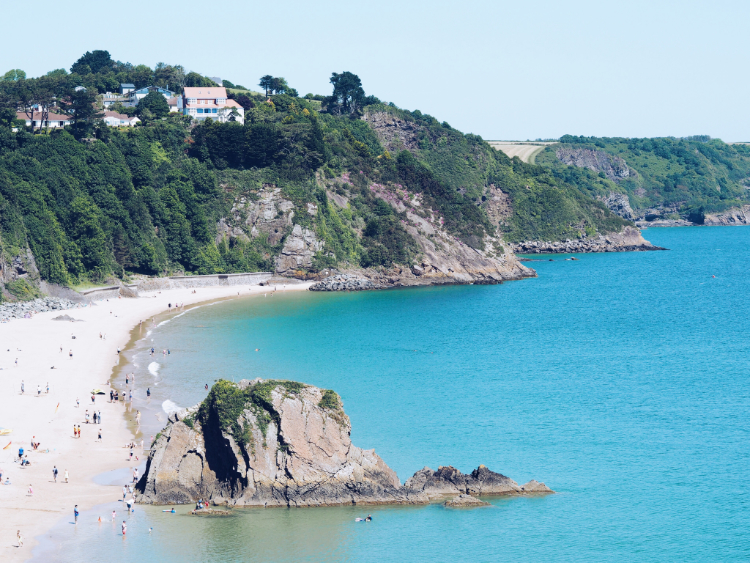 No trip to the seaside would be complete without a stroll along the beach and there are plenty to choose from along the coastline. There are three that are visible from the town, each with beautiful and clean golden sand, crystal blue waters and plenty of room for everyone. Some of the beaches also have rock pools and caves if you are feeling a little more adventurous and fancy exploring a little further or could even make some sand castles.

Food & Drink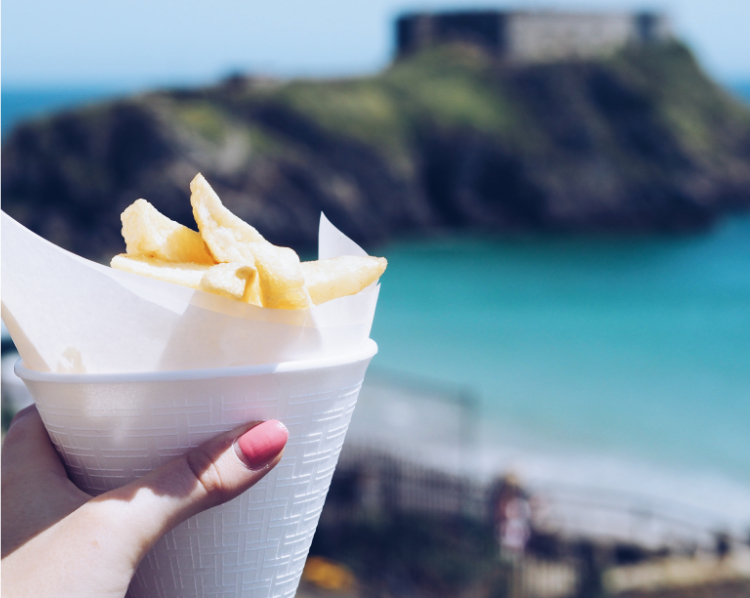 When lunch time rolled around we all instantly knew that fish and chips was a must…or just cones of chips in our case. We wandered down the streets and soon found Pipers; a takeaway and restaurant chip shop. We grabbed our chips and headed back to the sea front to find the perfect little bench to sit on. If you don't fancy chips, there are plenty of restaurants, coffee shops, pubs and cafes to choose from with both seats inside and out.

Sweet Treats
Of course, our sea side adventures wouldn't be complete without an ice cream. So, we made our way down to Tenby's Ice Cream and after seeing the queues outside the door for most of the day we knew it was the place to go. With so many flavours to choose from, there is one for everyone. The day wouldn't have been complete without popping into the sweet shop to get something for the train journey home. With jars and jars of sweets and fudge to choose from we were spoilt for choice. Not to mention the infamous sticks of rock.

If you are looking for the perfect day out, Tenby is definitely somewhere I would recommend! There is something for all ages, plenty to see and do and a great selection of places to eat. To top it off, it is surrounded by some of the country's most beautiful scenery. We had a fantastic day exploring the gorgeous little town, filling our faces with yummy treats and laughing for hours on end.
If you would to go to Tenby by train or bus the Traveline Cymru journey planner is perfect for organising your trip. It lets you plan out very step of your journey, even giving you maps of the route you need to take to make is as easy as possible for you. Once you know exactly where you want to go, you can book your tickets through Arriva Trains Wales here. It's super easy – I have done it quite a few times myself; plus, there are no extra booking or card fees either!

Laura-Simone
Laura-Simone is a lifestyle and beauty blogger who shares her thoughts, inspiration and views on everything from blushers to burgers and more! Take a look at Laura's blog below and follow her on social media.
Blog: www.laura-simone.com
Twitter: @Laurasimoneowen
Instagram: @laurasimoneowen
All blogs
Share this post