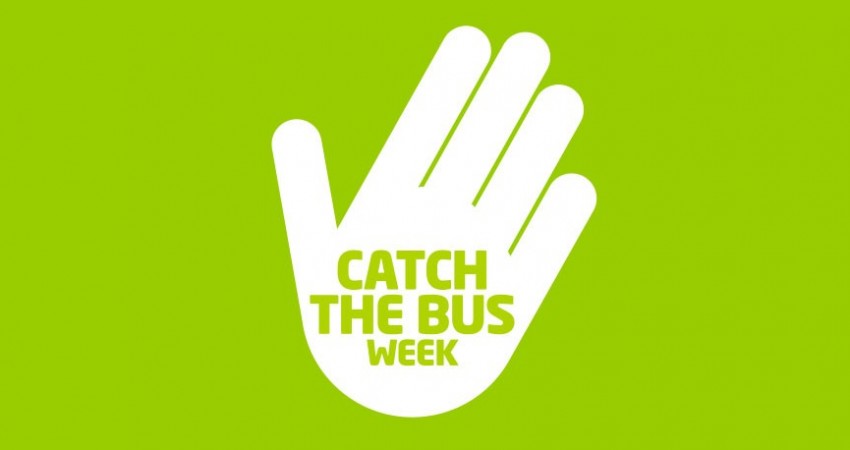 Catch the Bus Week 2017
06 July 2017
---
Catch the Bus Week is back, and is once again in full swing celebrating the benefits of catching the bus and raising awareness of bus travel.
Catch the Bus Week is an initiative run by Greener Journeys and is a fantastic opportunity for us to consider the way we travel. With lots of exciting activities and competitions taking place throughout the week, there are lots of great ways to start incorporating bus travel into our everyday lives.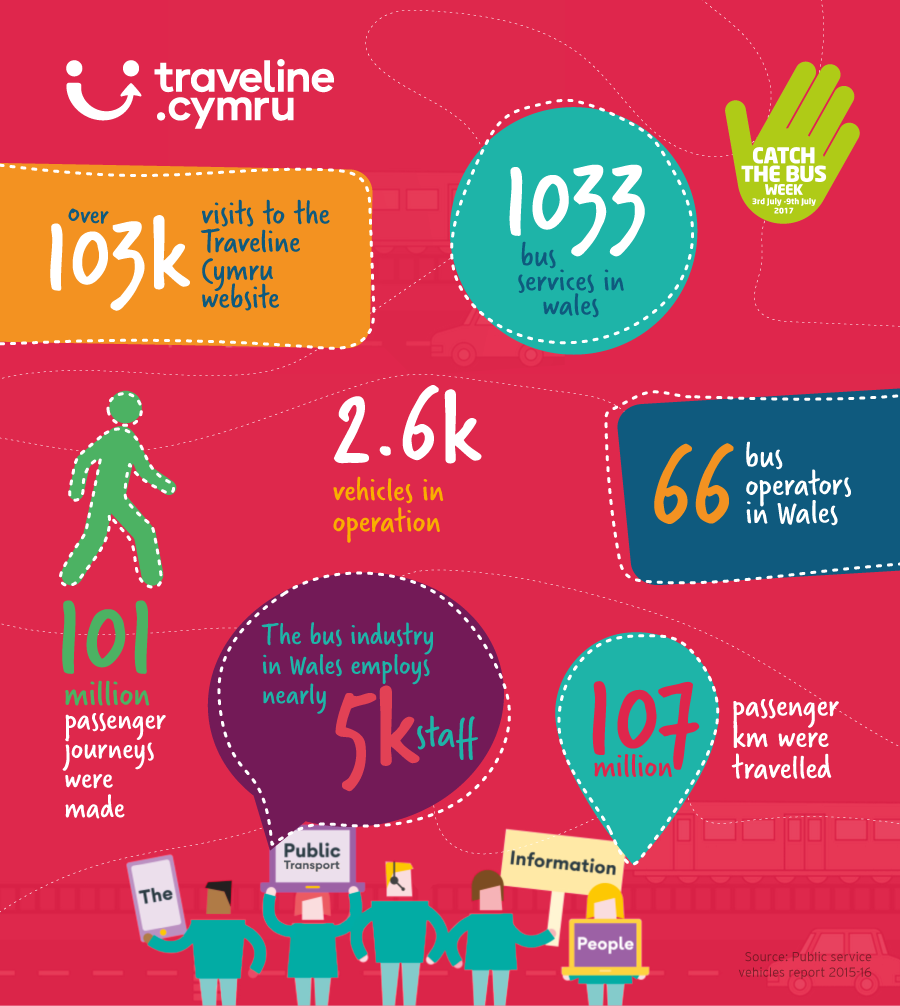 Why Should I Catch the Bus?

Reduce your stress and improve your health

We all know the feeling of being stuck in traffic on a busy commuting morning, or being worried about finding the perfect car parking space when going into town. Catching the bus allows you to sit back and relax whilst letting the driver take over, and being able to hop off the bus at whichever stop suits you best.


To improve your carbon footprint
Did you know..? If everyone switched just one car journey a month to bus, that would mean one billion fewer car journeys on our roads and a saving of two million tonnes of CO2.* Why not use Catch the Bus Week to see if you can swap one of your car journeys to the bus this week? You may even discover an easier way of travelling you hadn't considered before!


You could save money
Many operators around the country provide weekly or monthly tickets deals, helping you to save money for regular journeys.
Over 60? You can apply for your own concessionary travel pass from your local council for free bus travel around Wales!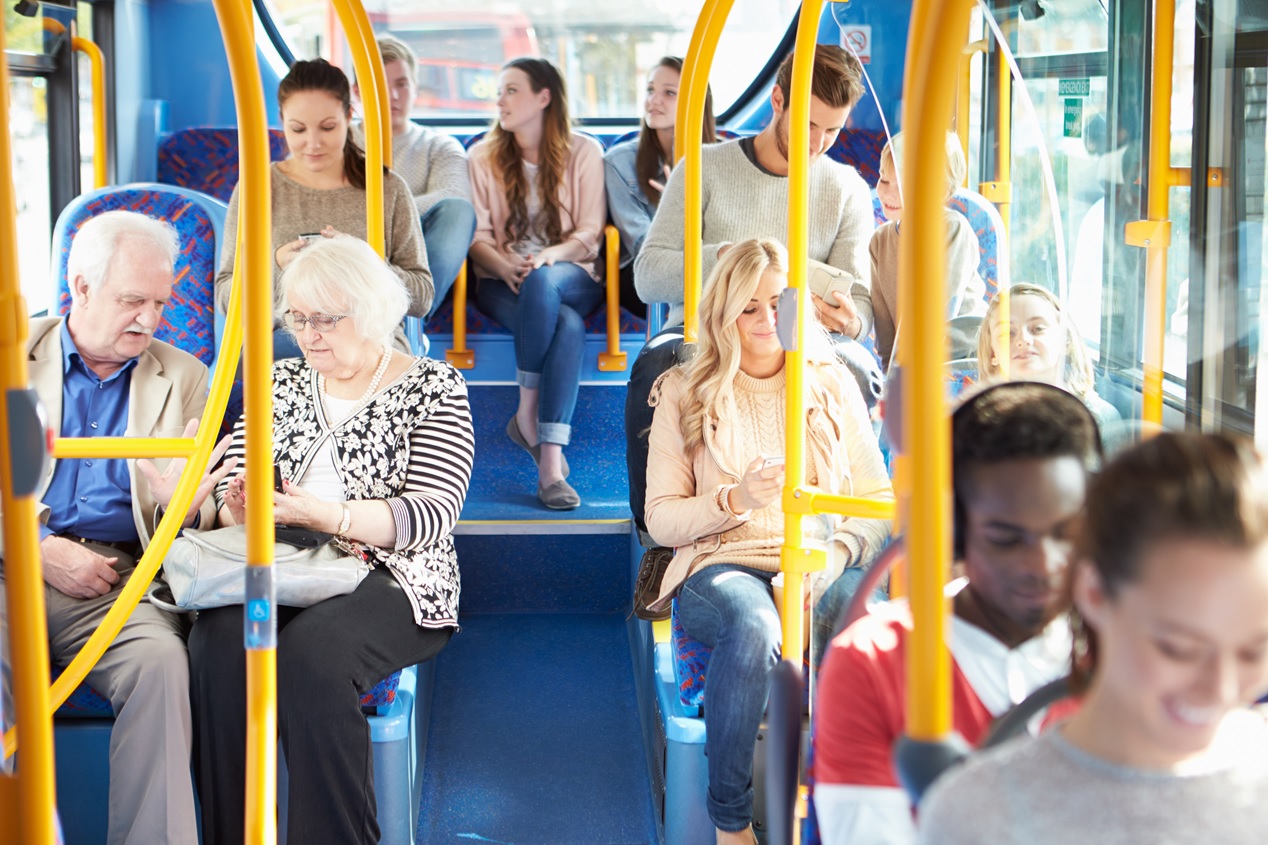 How Can I Get Involved in Catch the Bus Week?
Greener Journeys are calling on everyone to get involved in Catch the Bus Week and there are plenty of exiting ways in which you can do so!
Get together with a few of your friends or colleagues and run your own Catch the Bus Week promotion – perhaps you could run a competition to see who makes the most bus journeys by the end of the week?
Get in touch with your local bus company to find out more about their activities and how you can get involved.
Join the conversation on social media using the hashtag #CTBW and follow @GreenerJourneys on Twitter for updates throughout the campaign.
For more ideas and information about how you can get involved, please visit the Catch the Bus Week website here for everything you'll need to get started!
Going to Give the Bus a Go This Week?
Then you've come to the right place! Our journey planning services are here to help you find all the available bus routes for your journey, with details on bus stops and times, as well as an interactive map of the journey so you can see exactly where you need to go.
Throughout the week, you can expect to see plenty of events taking place celebrating the initiative, including ticket giveaways, competitions, activities and much more.
Be sure to check out your local bus operators to see what activities they have planned for you to get involved with! You can also keep up to date with all the Catch the Bus Week activity on social media by following the hashtag #CTBW.
*Facts sourced from Catch the Bus Week.
All blogs
Share this post