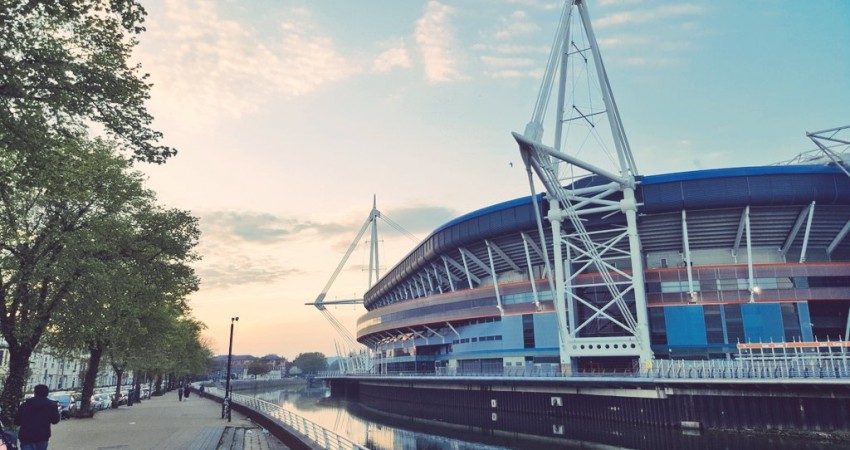 Visiting Cardiff for the UEFA Champions League Final? Here's where you should go!
25 May 2017
---
Travel and Lifestyle blogger, Portia Jones, has joined us to share her top places to see all within walking distance of where the action is happening during the UEFA Champions League!
The Champions League one of the biggest events that has ever been hosted in Wales. Due to the scale of the event, please be aware there will be extensive road closures and transport diversions in and around Cardiff City Centre and Cardiff Bay. To stay up to date with travel arrangements visit our Champions League events page here or follow us @TravelineCymru
Over to Portia!
This June sees the Champion's League final come to Cardiff, the hip and happening capital city of Wales. Cardiff has seen rapid transformation and growth over the years, from booming coal exporter, to post war depression and now thanks to massive investment, regeneration and building projects, it's rising like a phoenix to become the magnificent city it was always destined to be. This means that come June, footballs fans visiting the capital have a huge variety of things to see, do, eat and drink before and after the game in this spectacular city. Explore the best things on offer here with my handy guide!

Must see
Cardiff Bay
Millennium Centre, Cardiff Bay
The impressive Cardiff Bay is Europe's largest waterfront development; the once mighty shipping docks of Cardiff have been utterly transformed with the construction of a barrage to create a huge fresh water lake. This vibrant bay area is very much Costa-del-Cardiff, with pavement café's, bars with outdoor seating, green spaces, cycle paths and a selection of eateries. If there's sunshine it's very much a 'sun's out gun's out' situation with people dusting off their best summer outfits to bask in some vitamin D in one of the many bars and cafes to choose from.
Whilst you are exploring the bay there is a real mixture of historic buildings alongside more modern structure. Landmark bay buildings include the Norwegian church, which once served as a church for Scandinavian sailors and now serves as an event space and café, the Pierhead building, the former headquarters for the Bute Dock Company and now a museum, gallery and events venue. Modern Cardiff bay buildings to visit include the Wales Millennium Centre, a massive performing and arts venue and the Red Dragon centre, an entertainment centre that included bowling alley and cinema.

Cardiff Castle
Cardiff Castle grounds
There's not many cities that can boast of having a whopping great castle in the middle of the city centre but Cardiff proudly has that historic accolade. Cardiff Castle has survived 2000 years of history including, conquests, rebuilding and passing through a variety of noble ownership. Today it serves as an impressive visitor attraction with tours of the grand interiors, a café and a shop. There's also medieval stocks in the grounds that are perfect for a 'stock selfie'.

Bute Park
Bute Park
Take a break from your football fever by visiting one of the most beautiful and most extensive outdoor spaces in Cardiff, Bute Park. Situated behind Cardiff Castle and a short walk from the Principality Stadium the park boasts a range of features including urban woodland, sports pitches, arboretum, horticultural features and pretty river corridor. Wander through self-led trails, spotting both squirrels and sculptures. Why not grab a brew in one of the many cafés' in and around the park, and indulge in an afternoon of people watching and believe me, there are some right characters to be spotted in Cardiff.
Must do
There's a vast array of activity options in Cardiff, you can walk, bike or boat your way around the city. There's a plethora of sporting options in and around the bay area including cycle paths, a skate park, the huge international swimming pool and the high adrenaline White Water Centre. Visit cycle hire site Pedal Power at their Pontcanna or Cardiff Bay site to hire a city bike, a trail bike or a pedal car. There is surely nothing more delightful than seeing fully grown adults piling into an oversized pedal car and furiously peddling away looking like the Flintstone Family.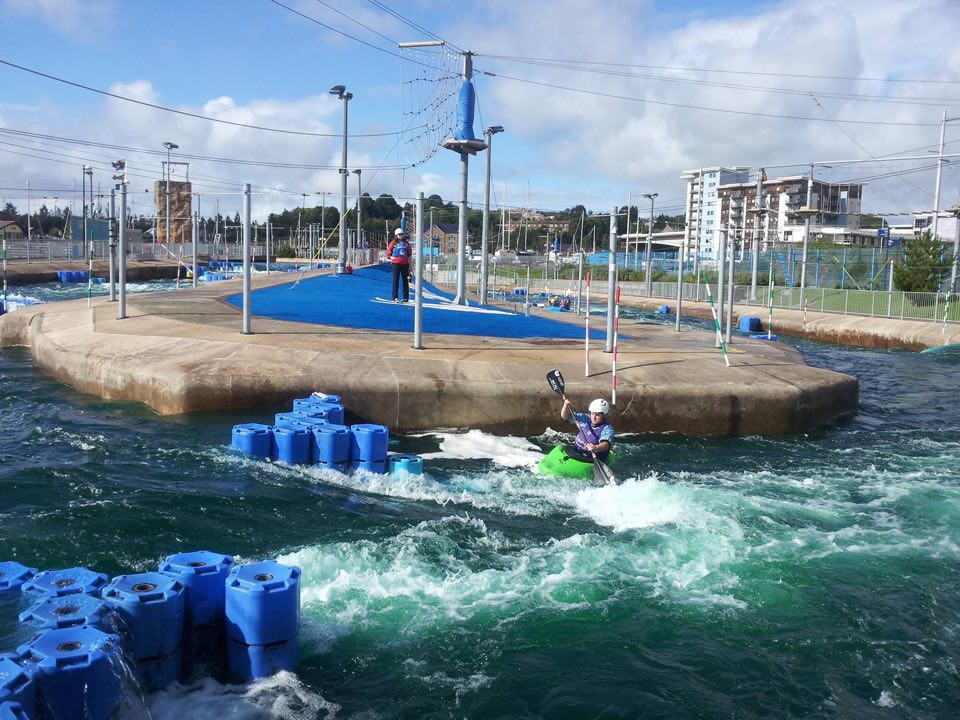 Cardiff White Water Centre
The city is best seen by boat in this blogger's opinion and luckily there are many boating options to choose from. Travel from the City Centre to the bay in style by boarding the Princess Katherine, a 90 seater water bus to and from Cardiff's Bute Park and the Bay that offers great views of the city. When arriving at the bay continue your boating adventure by booking a trip around the Bay on the Aquabus, or for thrill seekers you can hire a self-drive boat from the Boathouse or whizz through the water on a Cardiff Sea Safari powerboat experience. Word of advice through, try not to do a 'Titantic pose' on the bow of a powerboat as from my experience, you will fall in.
If you prefer exploring on dry land you could learn more about the City's history and culture by booking a guided walking tour. The Visit Cardiff website offers information about tours and Guides who will lead you around the city and and give you a real sense of what it means to be a Cardiffian, which is mostly that we love sport, banter and of course, the pub.
Those perhaps seeking more alternative activities, should try one of the many 'Escape rooms' that have popped up recently. There has been an explosion of puzzle rooms across the country and Cardiff is no exception. Escape Reality, Escape Rooms, Breakout Cardiff and Adventure Rooms Cardiff all offer players a chance to be in an immersive puzzle in differently themed rooms, which can only be 'escaped from' by crazing codes and solving puzzles. Nothing quite like spending the afternoon pretending you are James Bond on a mission.
Culture lovers should head to Cardiff Museum located in the Civic Centre, one of the finest and prettiest civic centres in all of Europe. Here you can admire contemporary art, learn about the evolution of Wales and marvel at the dinosaurs which is obviously my favorite part of the museum, as nothing satisfies my inner child like dinosaur displays and a giant wooly mammoth model. They also have a shop, a lovely café and a regular program of events for visitors to enjoy. You can also learn about the history of Cardiff and how it has developed and grown through the ages at The Cardiff Story Museum, discover the city through the eyes of locals with a series of interactive exhibits, photos and films. 
Within the City Centre there are several iconic and often quirky places to discover, giving Cardiff a rather cool and eclectic vibe. Take a trip to Cardiff Market for an alternative shopping experience. This Victorian structure houses traders selling everything from fish, fruit and veg, books, records, cakes and fabric as well as having traditional style cafes and event pet stalls. There's surely not many places where you can pick up a sea bass, an egg bap, watch batteries, a pet rabbit and some welsh cakes all in one go?
Spillers Records is another slice of Cardiff history and culture holding the title as the oldest record shop in the world. Founded in 1894 by Henry Spiller it has changed locations several time due to the development of the city centre but it's ethos remains intact. This independent store stocks a huge selection of music and merchandise, certain to keep any music fan browsing for hours and chatting to friendly and knowledgeable staff.
Cardiff is also famous for its range of Victorian arcades across the centre, including Morgan Arcade, Royal Arcade, Castle Arcade High Street and Duke Street Arcade. Many being grade II listed buildings and still retaining their original facades and features. Visiting without your better half? Why not pick them up a gift from one of the many vintage and independent shops in the arcades? You could choose from vegan bath balls from the ethical Miss Patisserie, delicious deli goods from Wally's Delicatessen, or perhaps a lush Welsh made-blanket from Melin Tregwynt.
Must eat and drink
The Foodie scene has exploded in Cardiff the last few years, there is all manner of awesome eateries, bars, pop up foodie places and cafes to choose from. Whilst you are visiting why not try and give the chain places you can go to at home a miss and support some of the fantastic independent and local venues the city has to offer? I've listed a few of my favourite spots for you to try out.

Food
Surely every football fan knows that nothing goes with a big match better than a banging curry. For those seeking curries with a contemporary feel should head to Chai Street, a funky Indian street food joint serving up delicious Indian street food delights such as Chicken Thali, mini pappdads, as well as your typical rice and naans.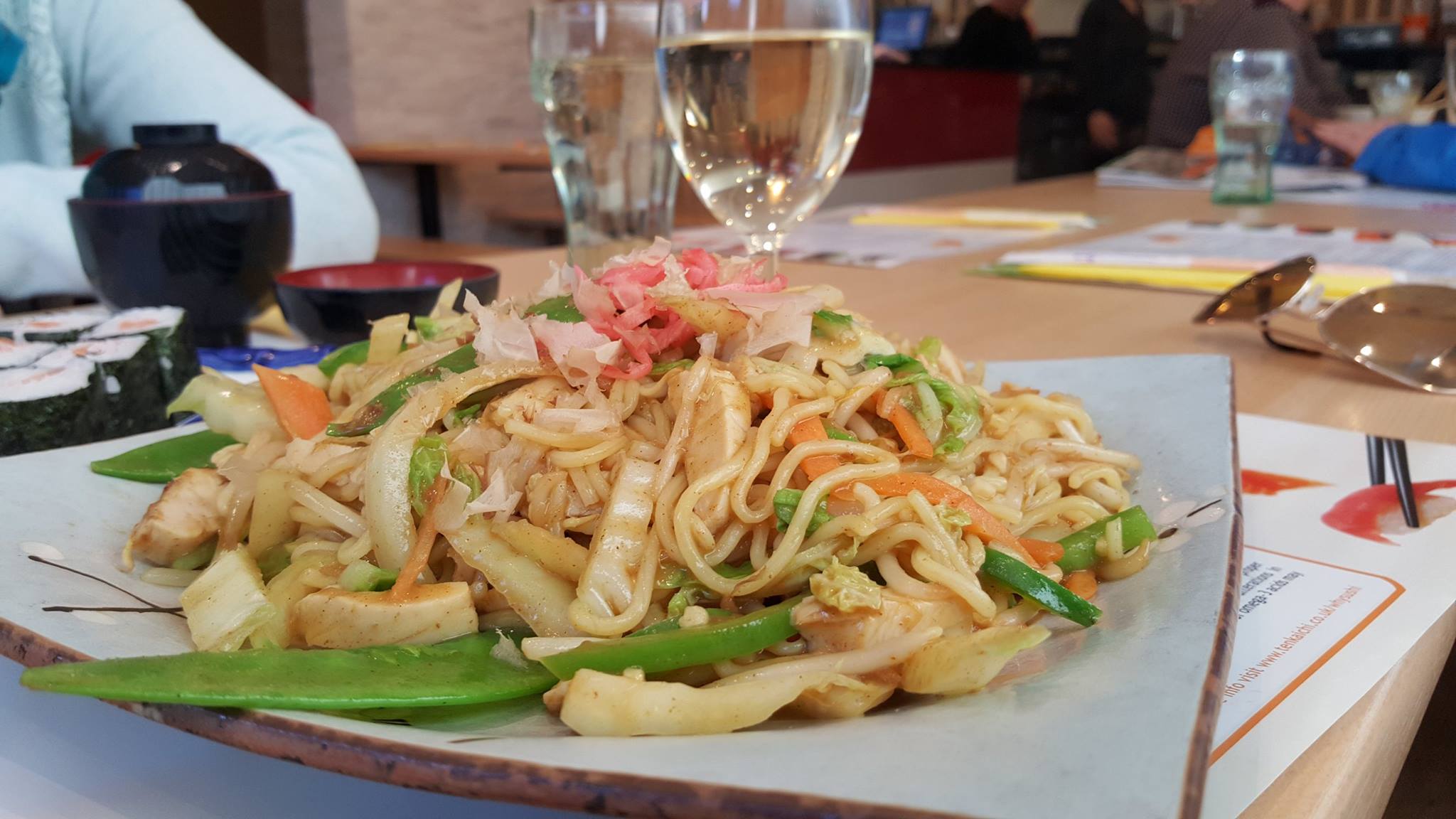 Café Cita
Italian food lovers should head straight for small and snug Café Citta, this popular Italian restaurant serves authentic antipasti and arguably the most perfect pasta in the city. They also offer a tasty slice of handmade wood fired pizza.
Some of the greatest meat in the city comes in the form of juicy steaks, and sumptuous hanging meat skewers, all cooked on a real charcoal grill at The Meating Place. Meat lovers are sure to be in absolute heaven trying to choose from a fantastically meaty menu.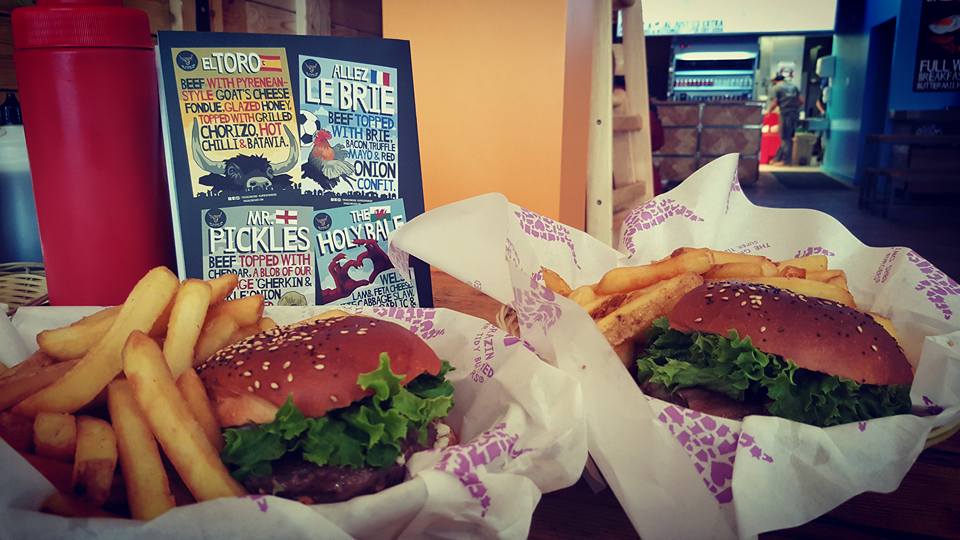 The Grazing Shed
The best burgers in the city can be found at the Grazing shed, recently voted number 1 burger place in Wales, their 'Super Tidy' burgers are simply divine. Slap on some of their home made sauce and prepare to chow down on some tasty beef.
The finest pizza in the town is dished up by one of Cardiff's food pop-ups Dusty Knuckle, which has recently opened a permanent home in the Canton area of Cardiff. Dusty Knuckle Cardiff's dish up amazing wood fired pizza and selected Crafty Devil Brewing beers in their ultra-cool urban courtyard.
There's also a growing culture in Cardiff of venues turning into hip pop-up foodie jaunts at night. One of the newest being the Blue Honey night café, a late night café bar providing great food, drinks and music, that is based out of traditional daytime British Café Sully's. Foodie fanatics should also visit 'Let the Beet drop', a short run evening pop up dining experience hosted the head chef and manager of Cardiff's Milk and Sugar café at their Windsor Place location. Get your tickets quick though, it's only running from the 30th May to the 2nd of June.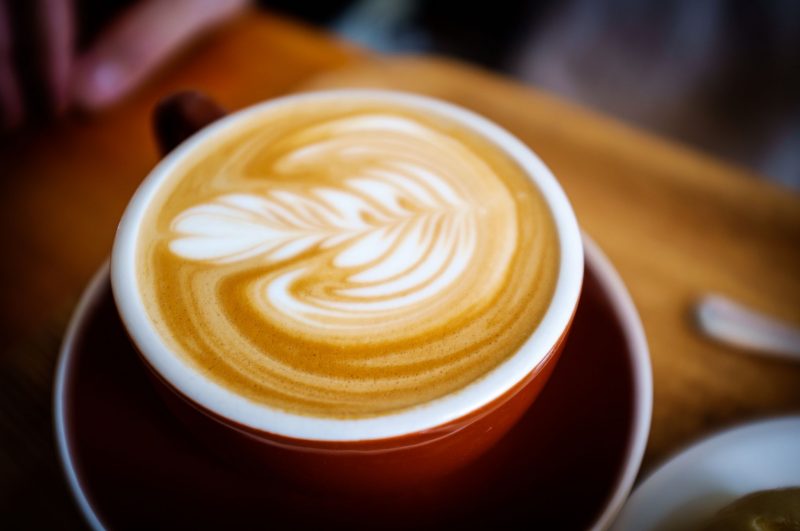 Coffee at Cosy Club
There are also plenty of breakfasting options in the city should you perhaps need a morning feast to heal a hangover. Hipster heaven Cosy Club have a cracking brunch menu featuring delights such as triple-stacked buttermilk pancakes and ham hock hash, which can be enjoyed amongst such eclectic décor as retro lamps, misshapen mirrors and mounted deer heads.
Looking for a lighter option? Pick up some amazing pastries and coffee for breakfast at Nata & Co, an independent Portuguese bakery selling delicious cakes, breads and a range of strong coffees guaranteed to perk you up after the big game.
If you are planning on having a big night out after the game I urge you to end the evening at legendary Cardiff institution 'Chippy lane', or Caroline street to use its actual street name. Chippy Lane has a host of late night chips and kebab shops where you can grab a lamb doner after a night on the lash. The most fascinating part of of this street is that at night time you can witness what I like to call the 'breadth of the human condition', I once overheard a man reasoning with Chippy Lane staff at 3am with 'I'm sorry I took my trousers off; I just really want a kebab."
Drink
If you love a decent pint I recommend you head to the iconic City Arms, it's what I like to call a 'proper boozer', it's been around since the 1800's and features decorated with historic memorabilia and photos showcasing its extensive history. Wildly popular with sports fans and beer fans alike, the City Arms serves a selection of real ales from local breweries and from around the world.
Tiny Rebel Cardiff is another great choice for crat ale lovers, this kooky bar is part of the home brew sensation that began in a garage to becoming award winning brewers exporting internationally and with two bar locations to boot. Ideally located across the road from the stadium, make sure you pop in for a pint of pure lushness.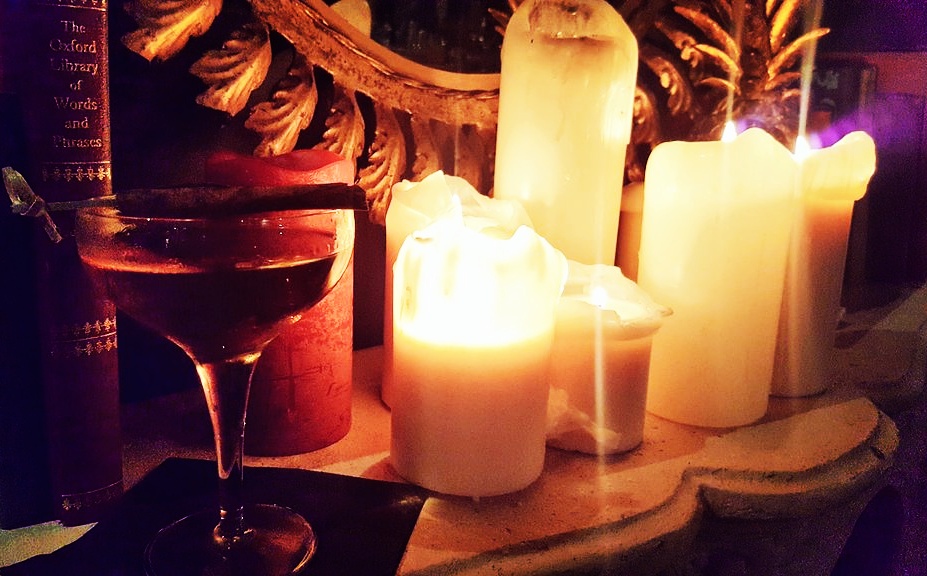 29 Park Place
Looking to laze around with a drink in a comfy yet cool bar? Why not try 29 Park Place is a self-proclaimed 'home away from home' three storey bar that still manages to retain a chilled vibe. Enjoy creative and delicious cocktails amid plush sofas and lounge style surroundings.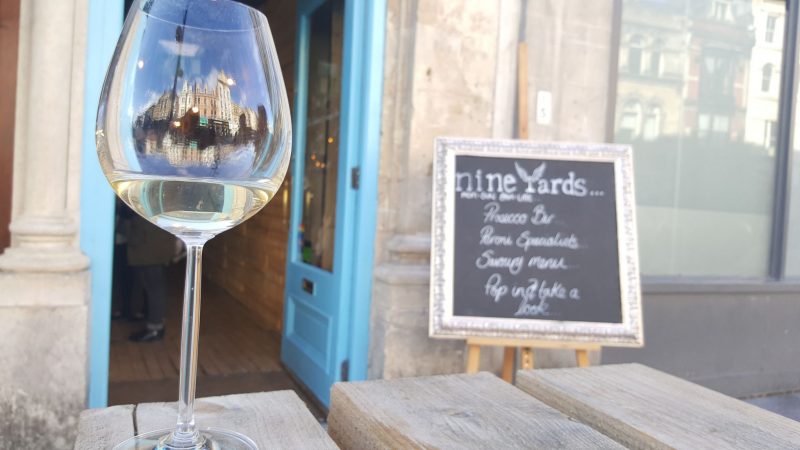 Nine Yards
If you would like a touch of class when imbibing then the lovely Nine Yards serves both little cakes and a selection of prosecco as well as a full range of drinks, these guys understand that fizz is best served with a side of sweetness. They are right in the middle of town so grab an outdoor seat and soak up the exciting atmosphere of the centre with a cheeky drink or two.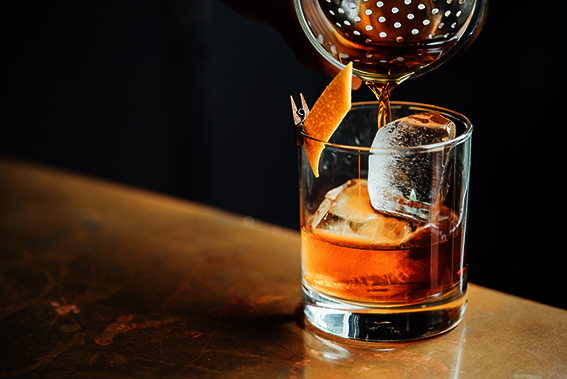 The Dead Canary
Mystery bar The Dead Canary is a speak easy style bar located in a discreet building on Barrack Lane. With no obvious signage, punters will have to look for a symbol by the door so that they know they have found the right bar and not tried to gain entry to a launderette. Once you have secured entry sip on a bespoke and meticulously crafted range of cocktails in their effortlessly cool and low lit interior.
There are so many places to go and things to do in Cardiff, that I could only feature a fraction of the awesome places on offer. Let me know what were your favourite venues to visit, it's always great to hear what visitors to the city loved the most.

Portia Jones
Portia Jones is a Travel and Lifestyle blogger with her own site Pip and the City where she documents her adventures in a style often described as 'delightful whimsy', she is also a writer and content creator for a number of websites and agencies. Normally Portia can be found travelling, spilling wine or constantly instagramming her food.
Twitter: @pip_says
Instagram: @pipsays
Blog: www.pipandthecity.com
Travel and Transport
Due to the scale of the event, transport services around the city will exceptionally busy, particularly on Saturday 3rd June.  Please see our event page here for information on train and bus arrangements over the 1st – 4th June. You can also book your train tickets direct through Arriva Trains Wales. No booking or card fees. www.buytickets.arrivatrainswales.co.uk.
All blogs
Share this post