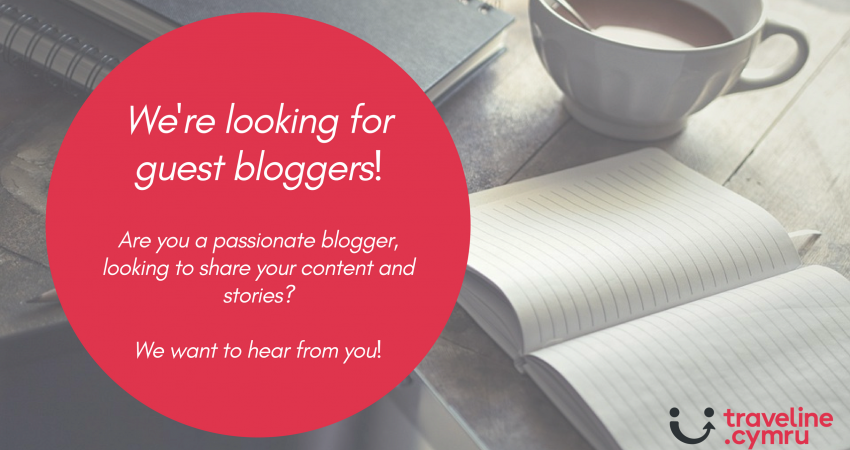 We're looking for guest bloggers!
07 April 2017
---
Are you a passionate blogger, looking to share your content and stories?
We're currently looking for guest bloggers to contribute to our travel and transport blog, which can be found at www.traveline.cymru/blog


A little about us
Traveline Cymru are a public transport information service, providing route and timetable information across Wales for bus, coach and train, as well as walking and cycling routes.
We have a range of bilingual journey planning services available, including our website, a free mobile app for iPhone and Android devices, and a Freephone number 0800 464 0000. Our purpose is to help people get to where they need to go and find the information they need with ease.
In 2016, we delivered 5.6 million journey solutions, and have an average of 50,000 visitors to our website each month. Find out more in our video below!



We're keen to collaborate with passionate travel bloggers, students or organisations who would be interested in contributing to our blog.


Types of content
We want to hear your stories and experiences, and are open to any suggestions you have, whether that be:
Stories from your travels in Wales
Your travel tips and favourite places to visit in Wales
Visionary blogs – photographers can share your photos from across Wales
Seasonal posts
Anything that relates to public transport or travel in Wales, with your own personal twist!
Our audience encompasses anyone within Wales who can or would be willing to use public transport, so the possibilities for content can be as creative as you wish.


What you'll get
With every post you contribute, we will credit you for your work, including all text and photographs that you provide.
We will also include links to your blog and social media channels, with your consent.
We have a large and active social media following on Twitter and Facebook, and we'll share your post with our audience.


Interested? Get in touch!
We'd love to hear from you! If you're interested in contributing to our blog, please drop us an email at marketing@traveline.cymru and we'll be in touch.
All blogs
Share this post