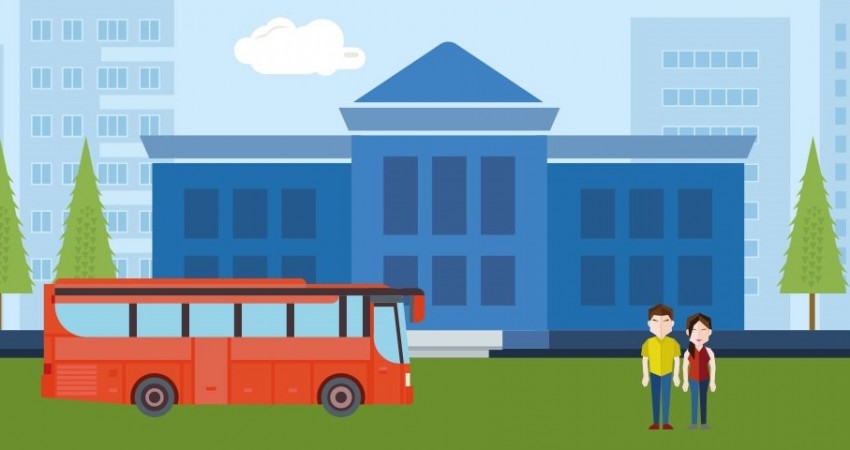 Your Uni journey is just beginning… make it one to remember
20 September 2016
---
That time of year has rolled around once again - as Freshers' Week gets into full swing from this week, many new students up and down the country are sure to be bubbling with excitement as they prepare to start a new chapter in their lives.
We understand that amongst all the excitement of Freshers' Week fun, making new friends and getting settled in, moving away to a new city or town can be a daunting experience for many students. Our team here at Traveline Cymru have spent many years attending Freshers' Fairs across Wales, and have had the pleasure of speaking to new students about their initial experience of University life. Helping students have access to all the public transport information they'll need is an important step in helping them get their bearings and making their way around their new towns safely.
We really wanted to help students feel more confident in knowing what transport options are available to them around their new university. So we put our heads together, and after months of work and development, we launched our brand new student resource: myunijourney.
myunijourney is a resource that we have developed for students across Wales, providing them with the journey planning tools and information they will need on public transport throughout their time at university. You can read more about our official myunijourney launch at Swansea University here!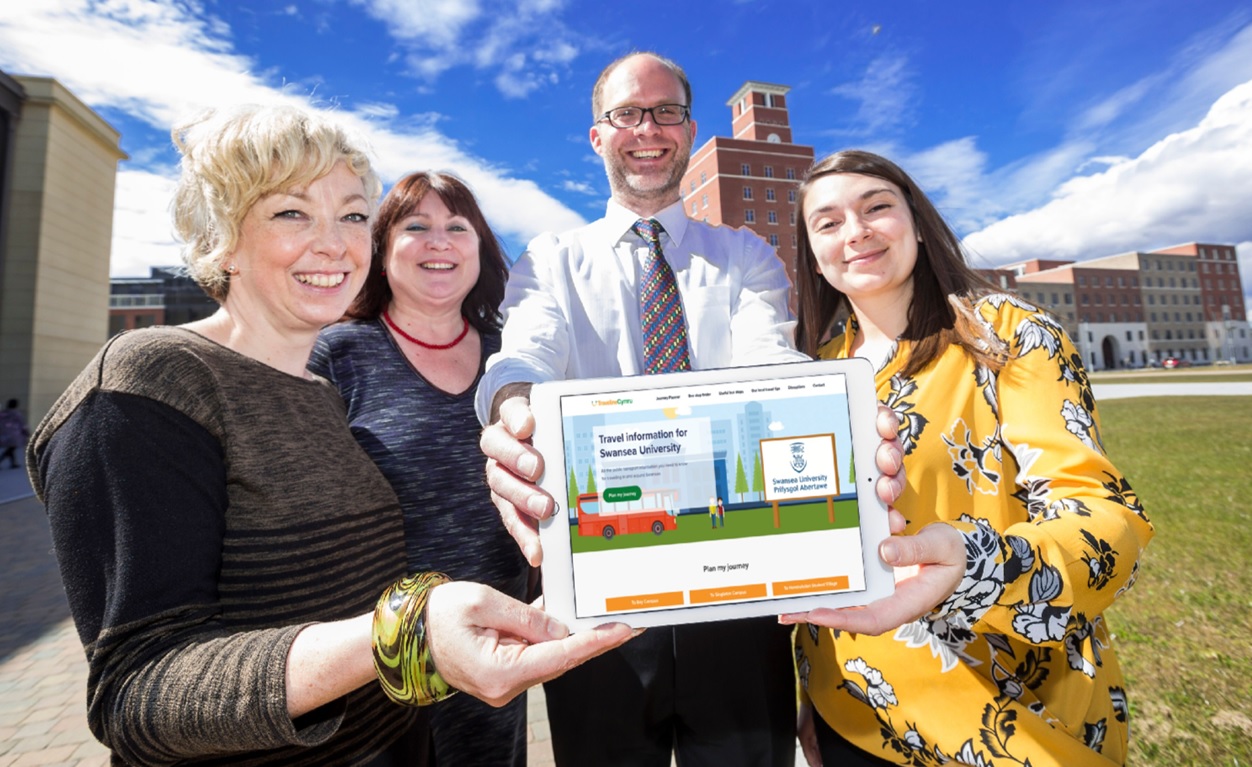 The myunijourney launch event at Swansea University in April 2016
However, we wanted to make myunijourney an even more personalised experience for students. So over the last few months, we have been working alongside universities to launch individual myunijourney webpages for each university in Wales.
By heading over to the myunijourney website, you can now select your university from the drop down menu to be taken to your own unique university travel page.
These pages contain journey planners to your specific campus, as well as a list of useful bus stops in the area. These pages are also populated with local travel tips, including useful bus timetables, local rail station information, and cycle and walking routes, along with details on taxis in the area and any park and ride facilities.

Example of Aberystwyth University's myunijourney webpage
We're really excited to have this resource available for both new and returning students to have access to. There are some fantastic transport options available to students, and particularly for those without a car, this information is vital in ensuring they can get around safely with the information they need to hand.
We are currently out at a number of Freshers' Fairs across Wales over the next two weeks, so please do stop by our stand to find out more about myunijourney and how we can help!
Your uni journey is about to begin – and we're here to help you get started with a little extra confidence in navigating your way around your new home. Head over to myunijourney here to start your adventure!
All blogs
Share this post