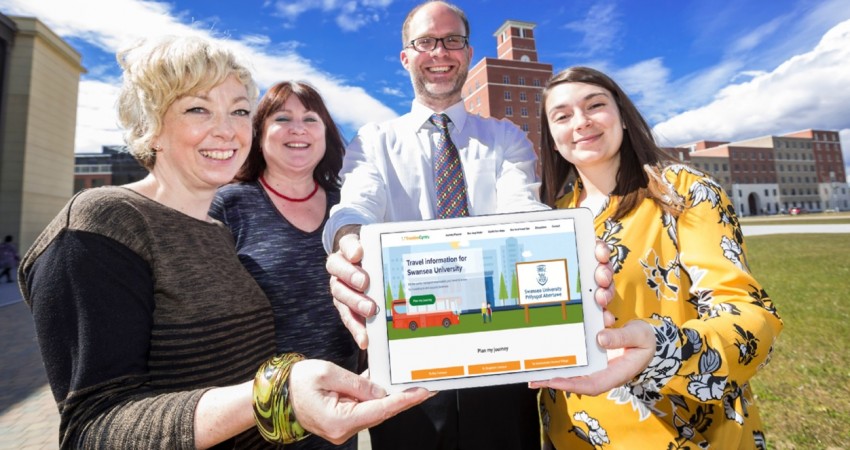 Official Launch of myunijourney: the Transport Website for Students
27 April 2016
---
Pictured above: Heidi Smith, Sustainability Manager at Swansea University, Jayne Cornelius, Travel Plan Coordinator at Swansea University, Craig Nowell, Director of Estates and Facilities at Swansea University & Laura Thomas, Marketing Officer at Traveline Cymru

Since October of last year, we have been working behind the scenes on an exciting development, which we brought to life and launched at Swansea University Bay Campus on Wednesday 13th April: myunijourney.
Myunijourney is a resource that we have developed for students across Wales to help them discover the different public transport options available to them in their University town or city. Our aim is for each University in Wales to have their own microsite, tailored with information specifically about public transport in that area. We've been working closely with Swansea University over the past few months to develop their myunijourney microsite, which we were able to demonstrate at the launch as an example of how we envision this rolling out at Universities across the country.
The launch took place in the picturesque Swansea University Bay Campus, where we welcomed guests from various organisations around the South Wales area. Craig Nowell, Director of Estates and Facilities at Swansea University and Jo Foxall, our Marketing Manager at Traveline Cymru, opened the launch by welcoming the guests and introducing the project.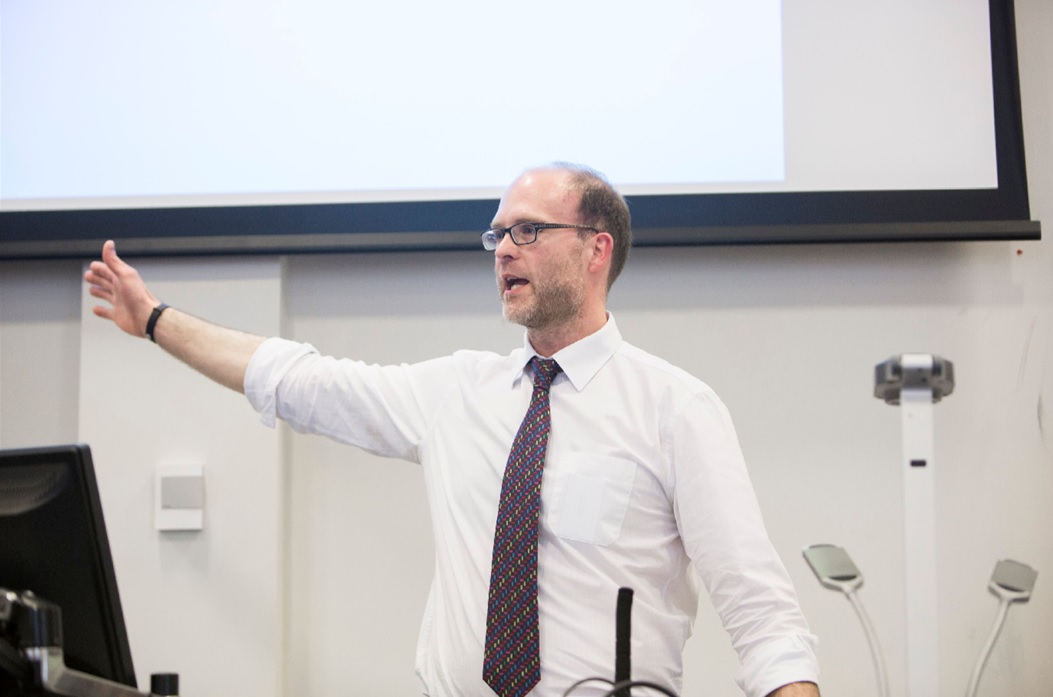 Craig Nowell, Director of Estates and Facilities at Swansea University
Jo explained how Traveline Cymru have been working with students for a number of years, attending various Freshers Fairs and events around the country. Common feedback we've received from students over the years is that they find the information extremely useful, but they wished it was something they had known before they moved to their new town or city to start their University lives. myunijourney therefore aims to be there not only for existing students, but for new ones as well, arming them with the travel information they need to feel safe getting around right from day one.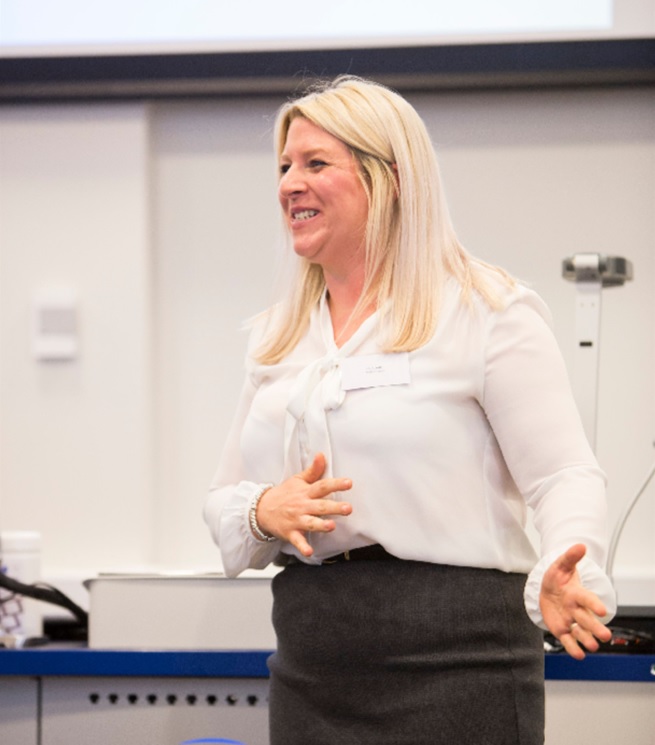 Jo Foxall, Marketing Manager at Traveline Cymru
Our Marketing Officer Laura Thomas then took to the stand to talk through myunijourney in more detail, providing a demonstration of how the service works and the types of information students will be able to access. Laura has been working hard with design agency limegreentangerine and Jayne Cornelius, Travel Plan Coordinator at Swansea University to create the websites and populate them with content.

The myunijourney website is full of public transport information and tools for students to use, with the Swansea University site populated with localised content.
Laura said "We want to encourage students, both new and existing, to make the most out of the public transport services in their area and help them discover what options are available to them as they start to get their bearings."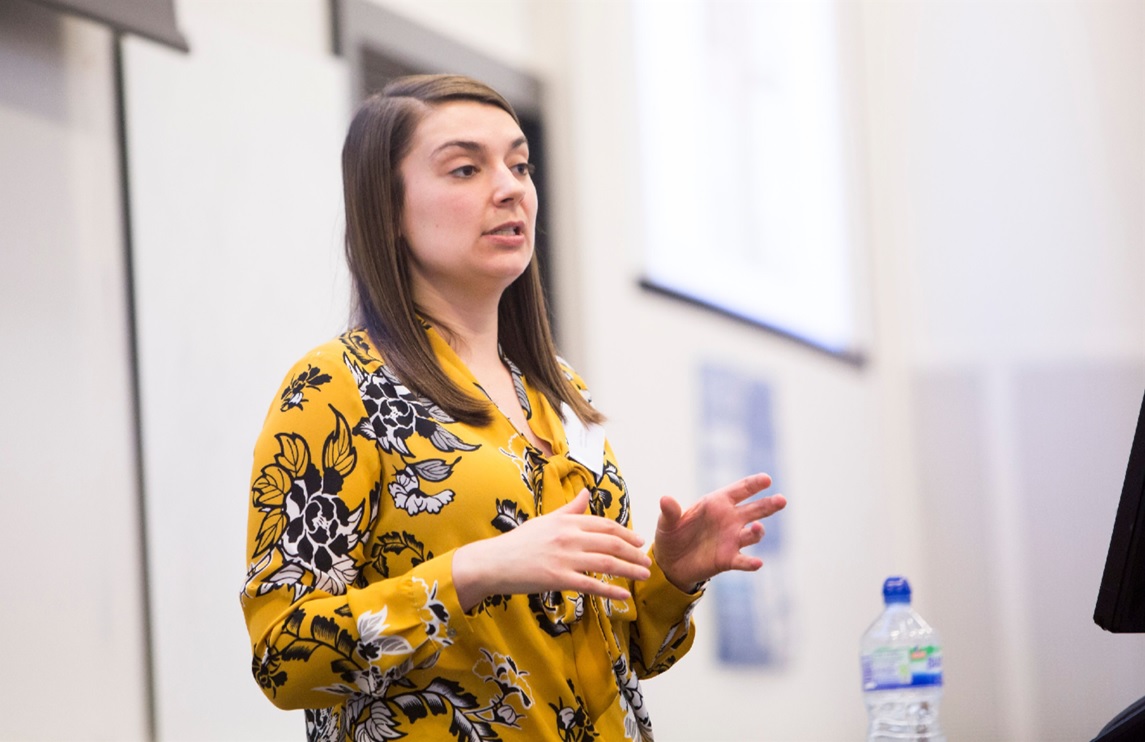 Laura Thomas, Marketing Officer at Traveline Cymru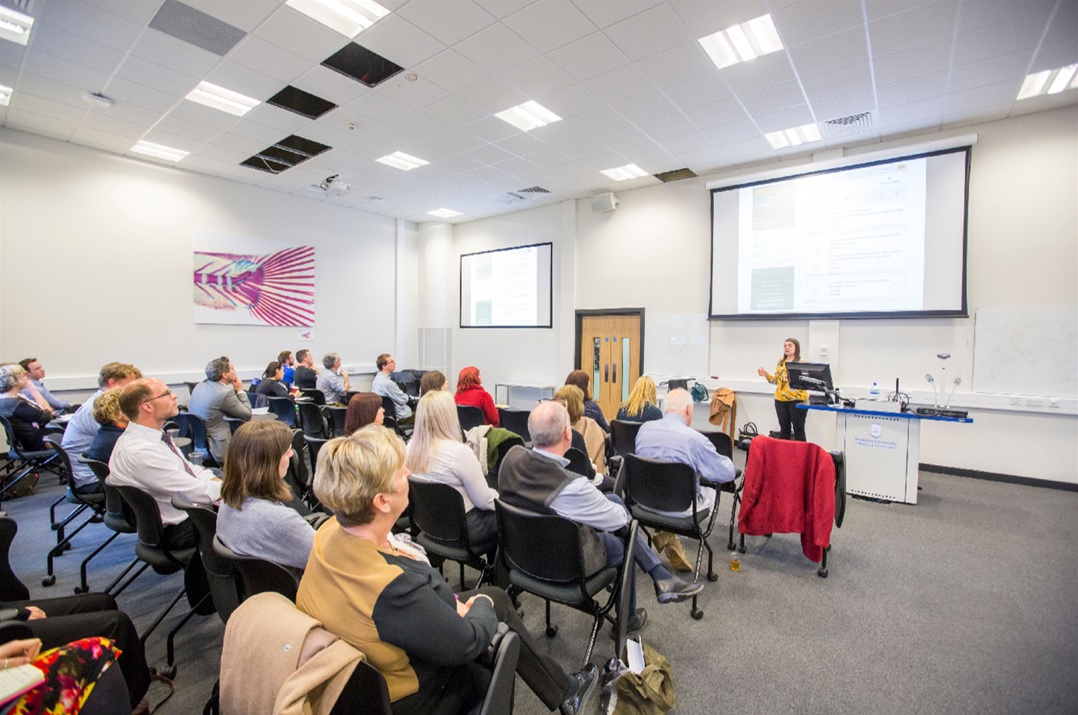 Laura Thomas talking through the myunijourney project
Laura also discussed our future aims and visions of the project, which involves the roll out across all universities in Wales and building on these connections. We also see the potential for students to add their own personalised tips to myunijourney, that they discover throughout their time at university; making it truly a service by the students, for the students.
Jayne Cornelius, Travel Plan Coordinator at Swansea University then followed by discussing the positive collaboration we have had with Swansea University on the project.
Jayne said "We are thrilled to be working with Traveline Cymru on the myunijourney initiative. It's vital to us that our students know how to get from A to B when travelling around campuses and the wider area.
For many students, it's about knowing what transport options are available to them, and the myunijourney website is a fun and interactive way to find out the information they need. We thoroughly enjoyed welcoming guests to the launch event at our Bay Campus in order to show them this fantastic new resource."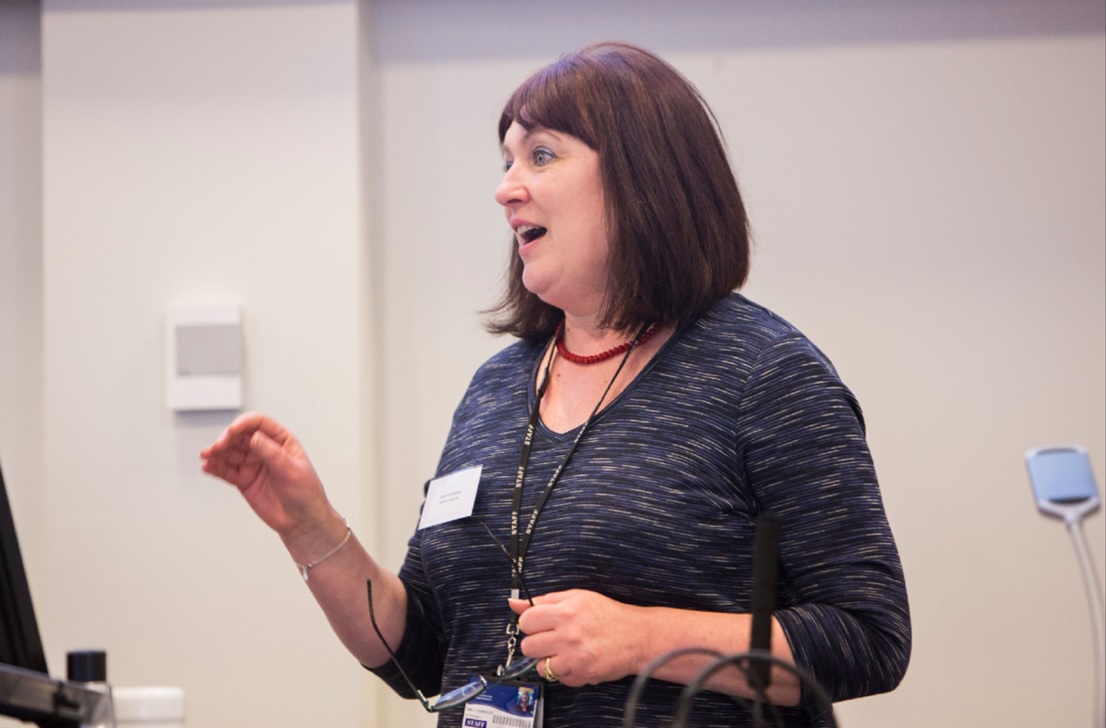 Jayne Cornelius, Travel Plan Coordinator at Swansea University
The Traveline Cymru team were also on hand with iPads to show guests how the functionality of the site can be used. We're extremely excited to have launched myunijourney and to provide a service for students that will help them travel around their university, safe in the knowledge they have the information they need to hand.
After talking with students over the years, we have found there is a growing need to help inform them about local bus services and any discounted ticketing that is on offer to them. myunijourney was created with the vision that students will be able to find the information that they need easily in one place. University is an exciting time for many students, although it can sometimes be a little daunting for those moving to a new place. We hope myunijourney can take some fear of the unknown away, by helping students to familiarise themselves with their surroundings and give them the encouragement to help each other to make the most of local transport on offer to them.
Please visit the myunijourney website at myunijourney.traveline.cymru or you can contact our Marketing Officer Laura Thomas at laurathomas@traveline.cymru if you would like further information.
Traveline Cymru are currently working with other Welsh universities in a bid to roll out the initiative across Wales.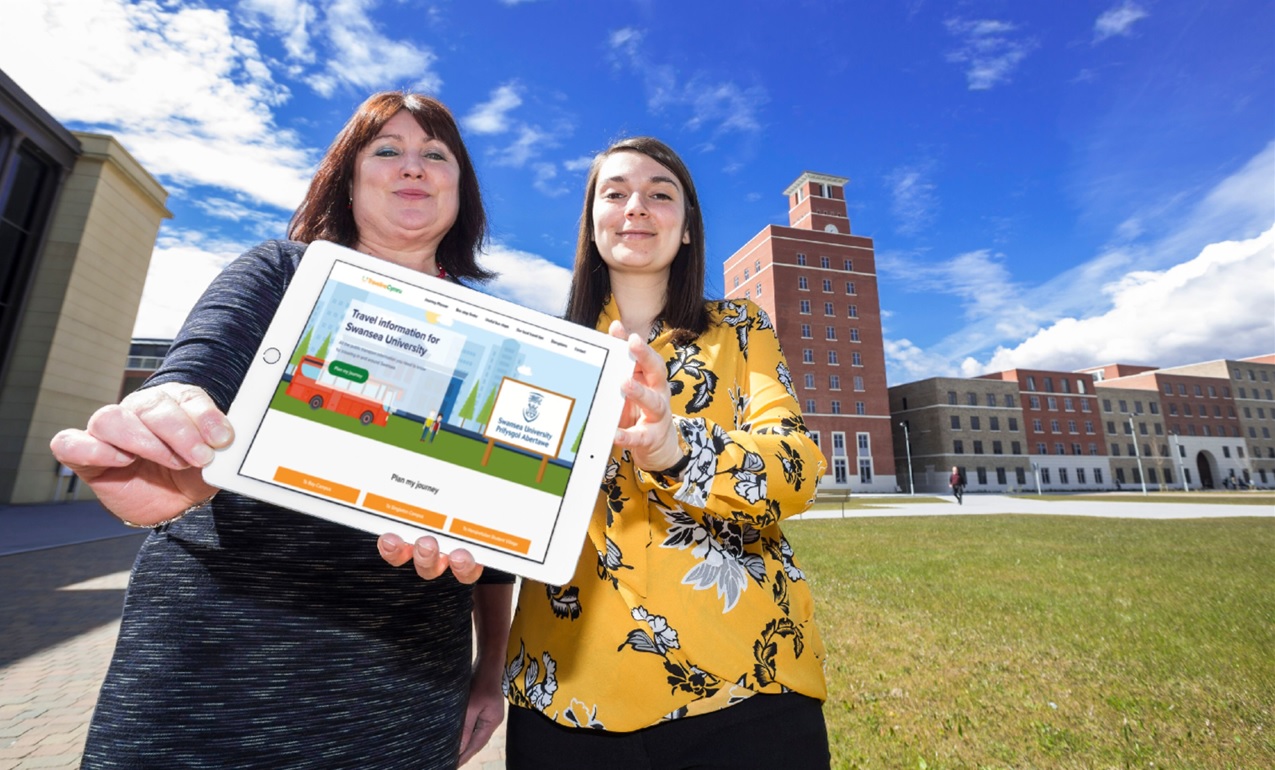 Jayne Cornelius and Laura Thomas with the myunijourney website
All blogs
Share this post