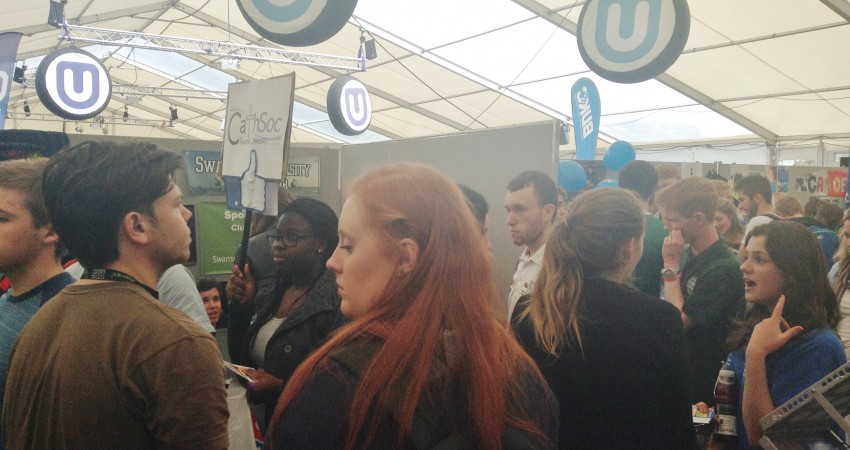 Fresh-faced and ready for Uni – Our Freshers' Week Adventure 2015!
21 October 2015
---
As we say a gloomy farewell to the bright, summer evenings, we also had a chance to look back on some of our Summer highlights! The time of year has come where the vast majority of students have now started their adventure at University, or have made their way back after a well-earnt summer break. Throughout September, our Marketing team were once again out on the road at Freshers' Fairs across the country, meeting all the new students about to embark on their new courses.
Aside from being an exciting time for students, starting University can also sometimes be a daunting experience, especially for those who have moved away to a brand new town or city. Helping new students discover what transport options are available to them and how they can get around during this busy time is always a rewarding experience, and this year was no exception. Our expectations were exceeded once again as we handed out a total of 4,000 goody bags full of freebies and leaflets across the week!
We kicked off our Freshers' Week journey at Cardiff University, to name but one, where we were joined by the team at Stagecoach Bus. The start the week couldn't have gone better, with huge numbers of students all keen to pick up our goody bags and information, along with helpful timetable booklets from Stagecoach themselves.
As the week moved on, we made our way to Swansea University, where we were joined by the lovely team at First Cymru, along with Travel Plan Co-ordinator at Swansea University, Jayne Cornelius and Regional Travel Plan Co-ordinator, Kay Mathias. Swansea is always a great event for us, with both days at the fair flooded with students, all keen to chat to us about the transport services in their area.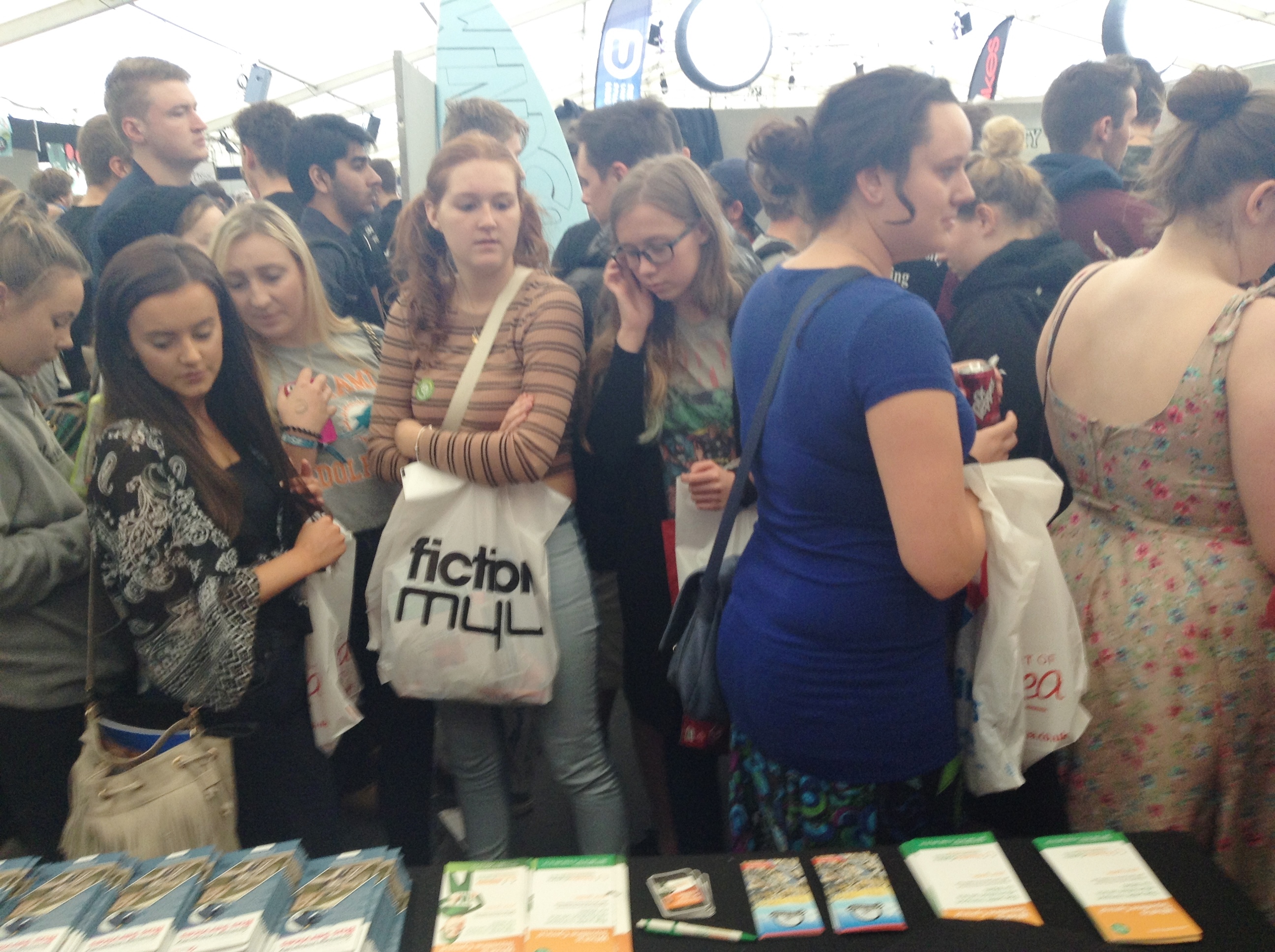 Students coming past to see us at Swansea University
Our goody bags & information at Freshers' fairs!
Another highlight of our Freshers' Fair journey was Bangor University, where there were lots of students around ready to chat about the services. The enthusiasm from the students from across the week never faltered and it was fantastic to see them engaging with the services that we had to offer.
Our Digital Marketing Officer, Rachel Pewsey said "Freshers' Week is always a highlight on the calendar for us. Every year, the students are eager to talk to us and pick up the information that they need, which is always extremely encouraging. It was fantastic to work with a number of our partners at many of the events, which meant we could advise students with the help of some local knowledge."
You can take a look at some our photos from across the week on our Facebook page here.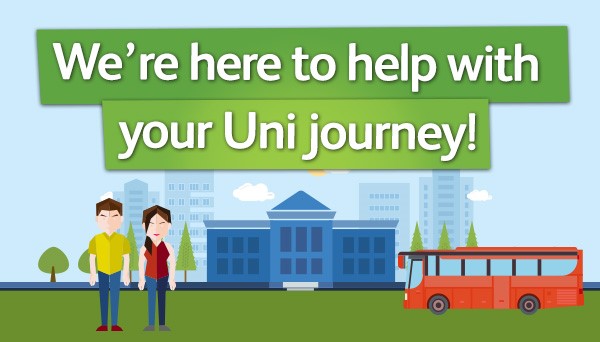 Now that Freshers' Week has come to an end, the vast majority of students will now be settling into their new University lives. At Traveline Cymru, we're here to help students with their travels every step of the way, and so we have recently launched our My Uni Journey website!
By having a browse through the website, students are able to see what services we have available to them, from using the journey planner to get to campus, or texting us to find out the time of their last bus home.
No matter where you need to go throughout your time at Uni, we're here to help you on your way! Take a look at the site, share with your friends and classmates using the hashtag #myunijourney!
All blogs
Share this post