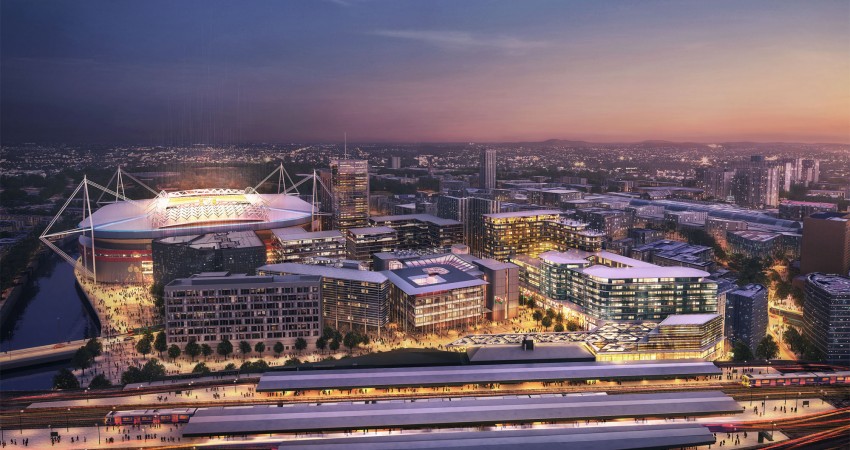 A New Cardiff is on the Horizon!
13 August 2015
---
If you've been in Cardiff so far this month, you will have probably noticed that the central bus station has now closed. This is all due to the huge Central Square development that will transform the area into an exciting and modern space, which will see office buildings and the new HQ for BBC Wales.
A brand new bus station will be part of this development, and world renowned Fosters & Partners have been selected by Cardiff Council as the preferred architect for the new station. They have recently unveiled their latest designs for the station, which you can see in full detail here.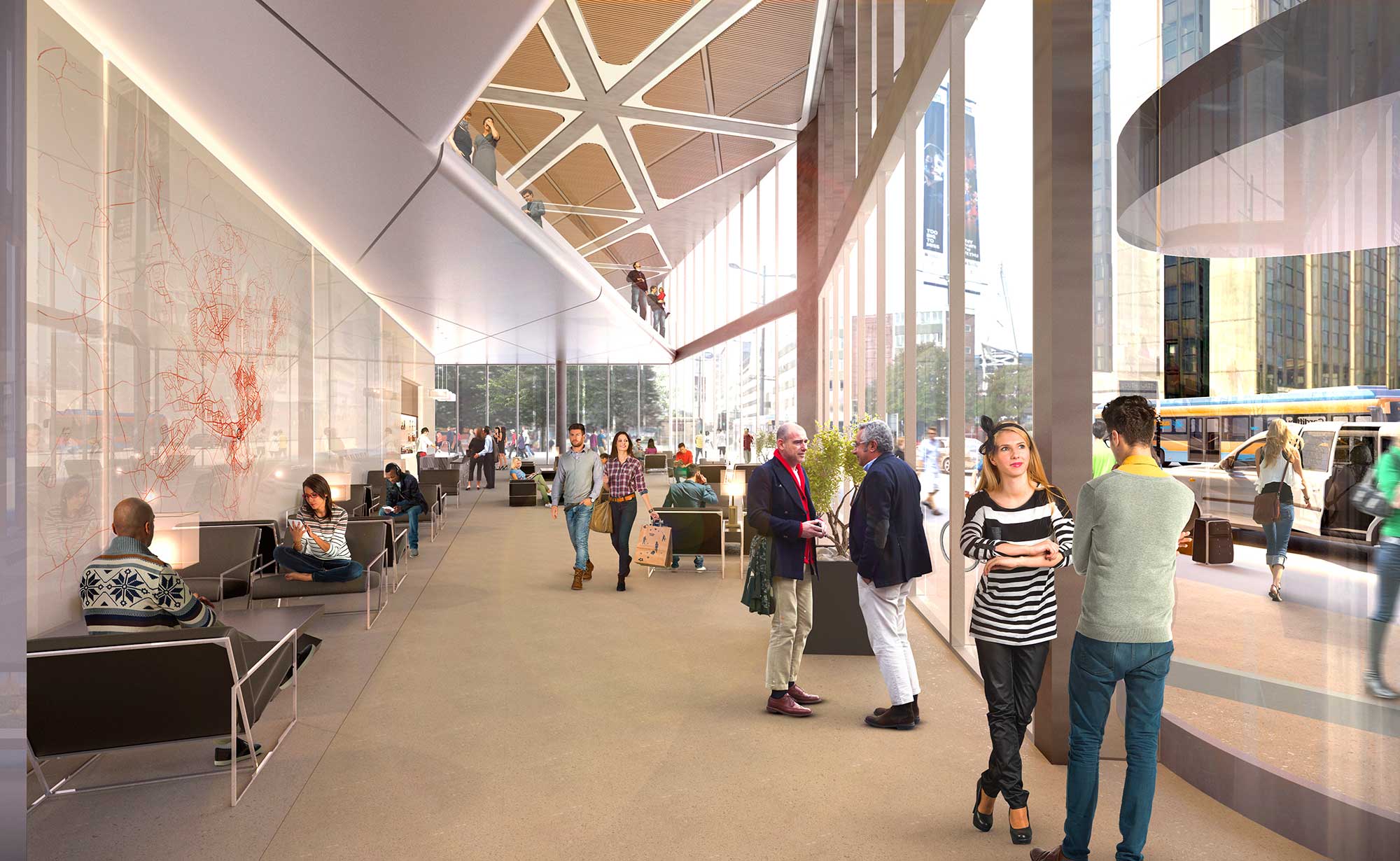 The station will include restaurants, cafes, a hotel, apartments and bike storage, all above a ground floor bus station. Sounds exciting, right? We just have to hang on to our eagerness for a little while as the work on the bus station is expected to begin in April 2017, ready to open in Summer 2018.
Cllr Patel, Cabinet Member for Transport, Planning and Sustainability says:

'The new bus station will be modern and fit for purpose, and will cater for the projected increase in passengers. It will have dynamic stand allocation, with real- time information displays for the public to view. The Bus interchange will no longer be a parking area for buses, as it is now, it will be run efficiently and the development will be befitting of a growing European Capital City. We want to make public transport more attractive and these plans cater for the future growth of the city.'
It's definitely an exciting time to be in Cardiff, with the city transforming significantly over the last few years. The central bus station has been around for 60 years and many of us will be getting used to seeing a large area of the city completely change from what we're used to. However, once the development is complete, visitors will soon be treated to an impressive opening view of the capital city.
For us regular bus commuters, we're starting to get used to where we need to be in order to catch our service. However, perhaps you know someone new to the city, or not used to using the bus system? So we've put together some the tips you need to know!


Know where to catch your bus
With the development expected to be worked on until 2017/2018, the new bus stops arrangements just introduced will be sticking around for a while. So to make sure you don't get lost, have a look at our Cardiff Bus Station Closure information page.
Here, you can find all the information you need from different operators on where you can now catch their services. Cardiff council has also issued a map detailing where the new bus stops are located and which services are stopping there. You can see the full version of the map by clicking here.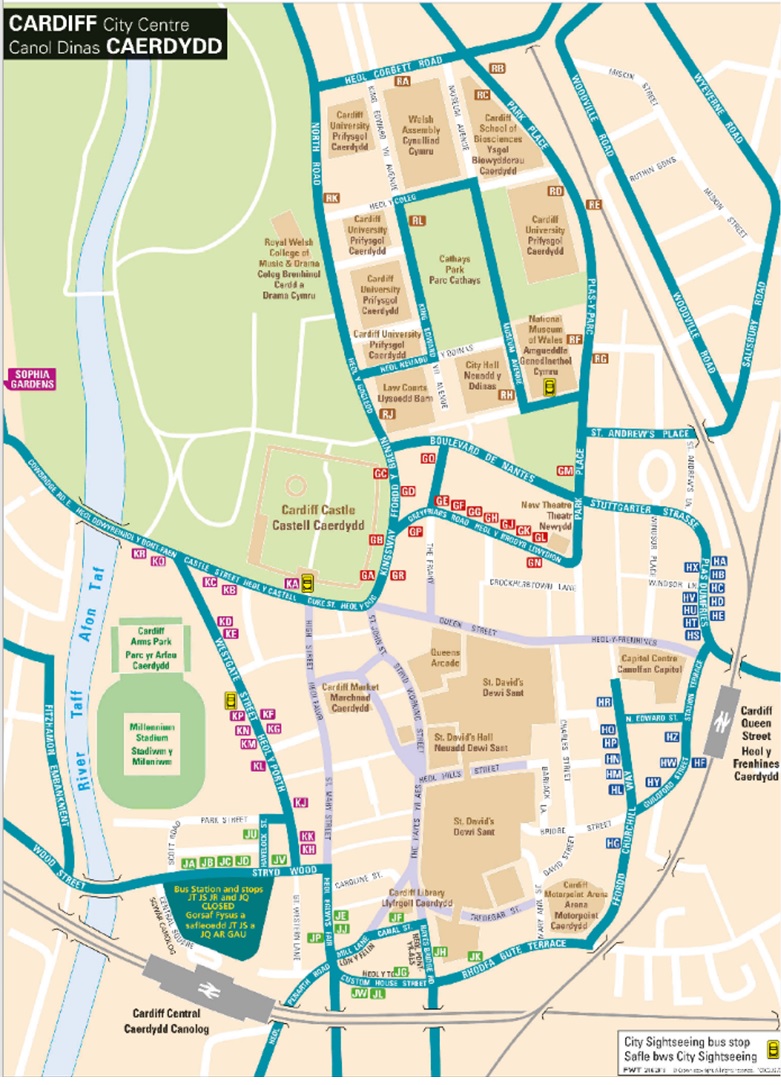 Getting the National Express? All coach departures and arrivals in Cardiff are now made from/to Sophia Gardens. It's around a 15 - 20 minute walk to Cardiff Central train station from there. There is also a council-run car park at Sophia Gardens (link takes you to prices on the council website), which is open 24 hours and costs £10.30 to park there for 24 hours.


Rugby World Cup comes to Cardiff
Cardiff will be fuelled by rugby fever from next month as the Millennium Stadium plays host to a number of exciting games throughout the World Cup! With thousands of spectators expected to descend into the city for the matches, the bus stops around the station are expected to be extremely busy as people make their way around the city.
For anyone lucky enough to have bagged a ticket and visiting Wales from afar, they may not necessarily be aware that the bus station has closed. Share our information page with your friends who may visiting Cardiff and help spread the word!
Not sure when the matches are taking place? Have a look over at our Rugby World Cup info page for details on match days and times.
We're looking forward to seeing the new Central Square development and bus station in its full glory when it's finished! What do you think of the new plans? If you fancy keeping up to date with the development plans, take a look over at the Cardiff Central Square website!
Visit Traveline Cymru's profile on Pinterest.


All blogs
Share this post