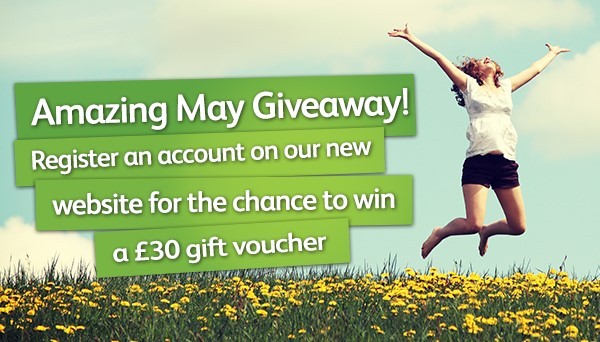 Amazing May Giveaway! Want to win a £30 gift voucher?
01 May 2015
---
To celebrate the launch of our new website, we have a £30 gift voucher to give away to five lucky people over the course of the month!


Want to win?
All you have to do is register an account on our new website here through May, and we'll select five people at random to win a £30 gift voucher!
The competition will close Sunday 31st May and the 5 lucky winners will be notified by email the following week.

What happens when I register an account?
By registering an account, you will be able to:
- Save your favourite journeys, timetables and bus stops. These will then be displayed in your account for you to access quickly and easily.
- View disruptions for your favourite services. By saving your favourite routes, you will be able to access 'My Disruptions' which will only display disruptions in place for the journeys you have saved.
- Have the option to have disruptions affecting your favourite routes sent to you via email, SMS or both if you wish.
We hope that by registering an account with us, your experience using our website will be much more personal and tailored to suit you, helping you find the information you need conveniently and with ease.

How do I register an account?
Click on the 'Login' button on the top right of this website. Here, you will see the option to 'Sign up'. Click here to be taken to the registration page. Simply fill in the details and click submit!


We hope you all enjoy the Bank Holiday weekend breaks and best of luck! :)
Visit Traveline Cymru's profile on Pinterest.

All blogs
Share this post