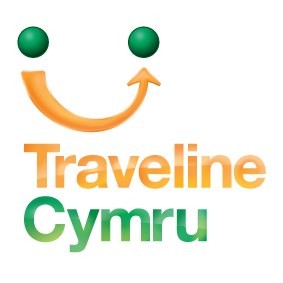 How to Use the Journey Planner
30 June 2014
---
With our Journey Planner being one of the more prominent features on our website, we've decided to give you a step-by-step guide on how to use it to get the most out of your experience. There are a variety of options available to tailor your journey planning results, whilst presenting you with all the information you'll need to make your journey in one place. See below to watch our step-by-step video guide, courtesy of Rockadove, or follow the instructions given to discover how best to use the Journey Planner!
The Journey Planner itself can be located on the left-hand side of our homepage, or under the 'Your Journey tab at the top of the page.
Step One:
First, enter your starting location and destination (this can be a name or a postcode). You will then be presented with a drop-down list of locations from which to choose and select from. Next, select the time and date you wish to travel, then click on 'Plan my Journey'.
Step Two:
You will then be presented with your journey results page. The green tabs at the top will filter your results to make them more relevant to how you would like to travel, such as Direct only, Bus/Coach only, etc. You can then click on 'Journey Details' of the route you would like to use to view the full information for this journey.
Step Three:
The results page will provide you with all the information you'll need to make your journey, including:
- The service number and operator of the route.
- The available fares for that specific part of your journey.
- The full timetable of the service you have selected.
- The leg map of the journey, where you will be able to access our live map to view the route.
- The distance each mode of transport will take, for example if walking is involved in your route, it will give you the estimated time it will take you to walk that part of the journey.
Step Four:
If this all sounds good and you wish to keep these details for another time, you can then click on the yellow 'Save Journey' icon and the details of that specific journey will be saved into the green 'Saved Searches' box for when you next visit the Journey Planner.
Cycle Routes:
For all of you wishing to make a cycle trip, you are able to plan a cycle route through the Journey Planner; once you have reached the main results page, select the 'Cycle only' option from the green tabs. You will then be presented with details of the routes available, and the option to enter in the speed you cycle, as well whether you favour quieter roads over busy ones. This will allow you to tailor the route even more specifically to your individual needs.
Let us know how you get on using the Journey Planner, and enjoy making your trips!
All blogs
Share this post