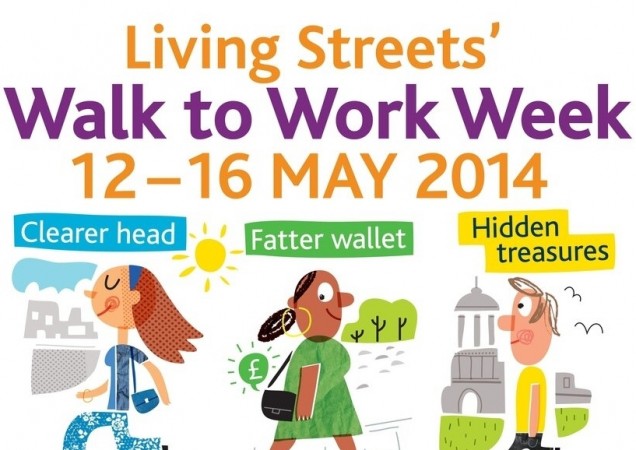 Walk to Work Week
15 May 2014
---
'Discover where walking can take you'. Walk to Work Week has been in motion this week as part of Living Streets National Walking Month. The national charity work to help create safe and desirable streets which will entice people to start walking as part of their daily routines. The idea behind the Work to Work Week campaign is to help us all discover the benefits that walking has to offer, such as:
- Clearing your head. The fresh air you get from a short stroll can do wonders, and you may find yourself feeling more awake and ready to start your working day.
- Saving money. It's not the best feeling spending your hard-earned pennies on petrol and parking. Swapping one journey a week from your car to a walk could not only make a difference to your wallet, but also help you to lower your carbon footprint.
- Keeping in shape.
- Discovering new locations you may not have found before.
The campaign is great way to try out some walking routes in our area, and to see if we can start walking to work as an alternative to other modes of transport where possible.
By signing up with Living Streets, you can get involved with their free workplace challenge, which offers you the chance to log the distance you walk each day to see how many calories you've burnt. It's a fun way to compete with your colleagues and to see how you can incorporate walking into your working day, whether it's from walking to work, to a meeting, or into town for a coffee break. Sometimes, walking to work may not be a feasible option for some of you with a longer commuting journey, so you are able to get involved in the way that best suits you. Perhaps you'll find the campaign a motivation boost to start walking around your local area, or to go for a walk with colleagues on your lunch break.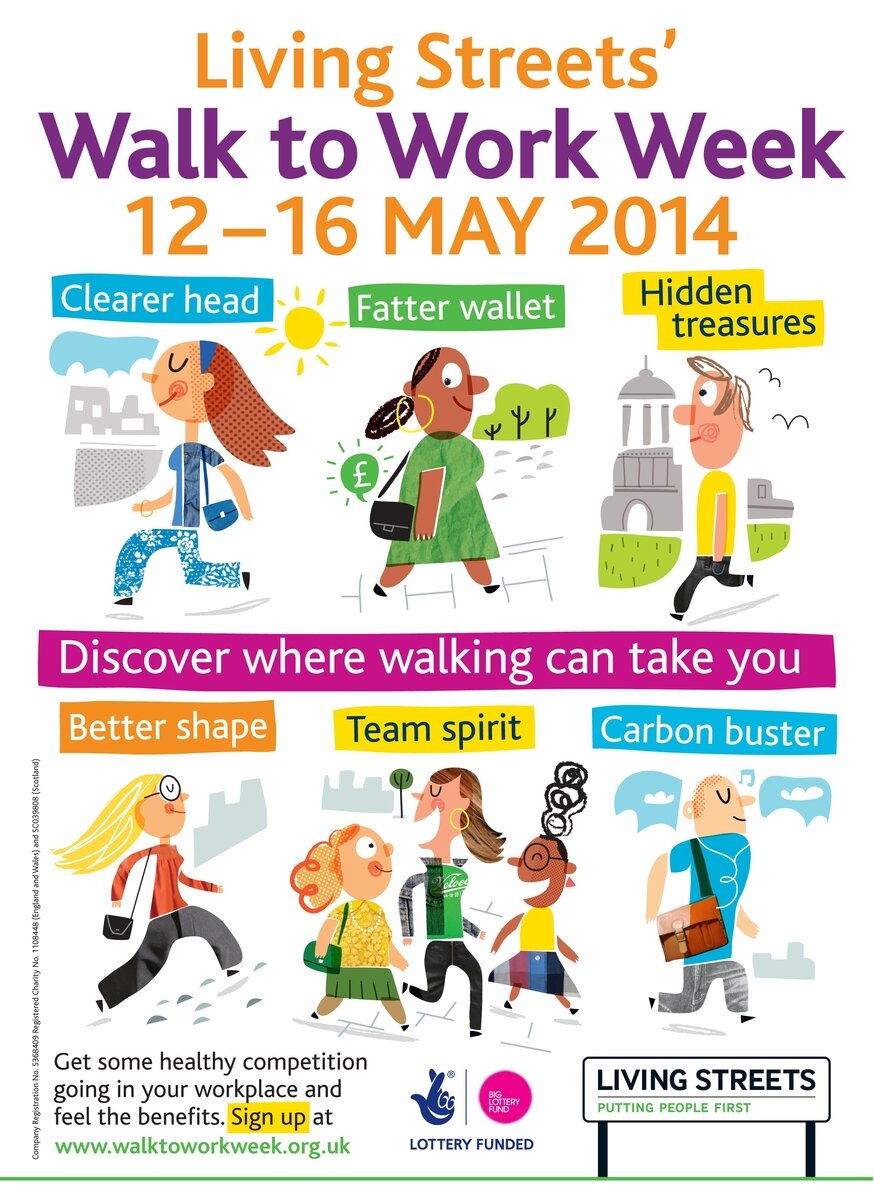 Throughout the week, Living Streets have also been providing some great inspiration and ideas on building walking activities into your day at work, from podcasts featuring keen and experienced walkers, top tips and motivational stories from people getting involved. We particularly enjoyed their blog post on the seven steps to become a successful walker, such as having work meetings on a walk to help boost your creative thoughts.
However your daily schedule looks, there are always opportunities to get active and walking, whether it's as part of your commute, or during your spare time. You may even discover some new places along the route! If you're interested in learning more about how you can get started with walking, have a look over on our Travel by Bike or on Foot page for some useful links and information on travelling on foot, as well as how to get started cycling. Wales has some wonderfully scenic bike routes that may make the commute to work that bit easier for those of you living further out, and can be an equally fulfilling way of travelling to work. By getting started with friends or colleagues into making some small changes to our everyday commute, there are plenty of benefits and enjoyment to be experienced, which may help turn these changes into a longer term commitment.
You can join the conversation for the rest of the week with #WalkToWorkWeek and find others who are getting involved in the campaign, from posting photos of their walking commute, to things they have spotted along the way.
For those of you on Pinterest, you can also follow our Walking Board and share your walking inspirations with us!
Visit Traveline Cymru's profile on Pinterest.


All blogs
Share this post