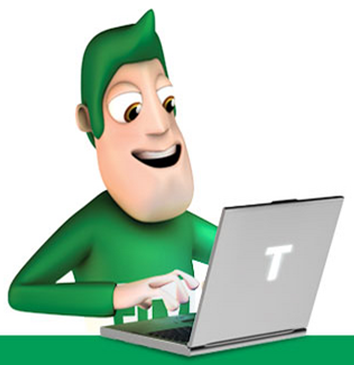 Getting to Know the Newsletter
25 April 2014
---
With Easter now officially over, we've certainly enjoyed embracing some of the sunshine that seems to have arrived our way over the holiday weekend.
With our Easter spirits high, you may have seen we decided to launch an Easter Giveaway Competition this month, as a way of saying a big thank you to all of you who have signed up to receive our monthly newsletters. Our five lucky winners have been informed, and we can't wait to send out their Easter prizes!
Now this has drawn to an end, we wanted to take the time to let you know about the kind of things we've got planned for our newsletters in the future. With so much going on to keep us all busy and on our toes, there is always something for us to talk about and share with you. If you're a regular reader of our newsletter, you may have noticed we are now sending them out to you at the start of every month. We think this is a great change, as it means we can include lots of useful information about activities that are coming up.
We know how important it is to want to plan your journeys in advance, and so we like to keep you informed each month about events that are going on around Wales, as well as help you out with travel hints and tips for making your journey there! As the summer starts to draw itself in, you'll also start to see us out and about at events up and down the country. We'll keep you up to date with where we'll be, so you can come along and say hi, and maybe pick up some freebies!
Our newsletter will also include all the usual updates about what's going on or changing at Traveline Cymru, so you'll be sure to never miss a thing. We enjoy being able to reach out to you in this way, and during the Easter competition, our recent April newsletter offered some ideas on what you could get up to over the holiday weekend, from Easter Eggs hunts to rugby events. Let us know if you used our journey planner to make your Easter trips!
Remember that for any future journeys you're thinking of making, you can also have a look over on our Travel Alerts page for any disruptions in your area. Or maybe our Special Events page can give you some day trip inspiration!
If you'd like to sign up to our monthly newsletter, you can do so by entering your email address into the 'Keep in touch' on the homepage of our website and you will be registered. We're looking forward to writing to you all again soon!
Visit Traveline Cymru's profile on Pinterest.


All blogs
Share this post