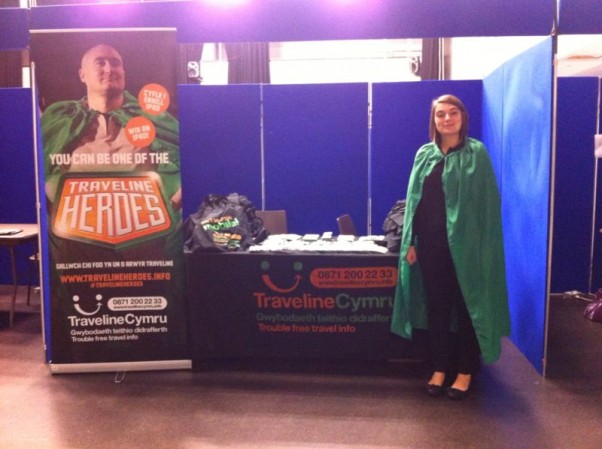 A Record Month for Traveline Cymru Information
23 October 2013
---
Traveline Cymru has seen demand for its travel information increase to record levels during the month of September according to recent statistics, which saw the highest number of pieces of information provided in the company's history.
Helped no doubt by children returning to schools across Wales and new students starting universities across the country, Traveline has delivered a record number of pieces of information via its website, contact centre and mobile services.
This year the Traveline Cymru Marketing Team attended 20 events at universities and colleges across Wale, distributing 4,000 goodie bags and vast volumes of information to new and existing students to assist them with travelling around their new towns and cities. This coupled with attendance at major events such as the Royal Welsh Show and Pembrokeshire Show forms a major part of the company's annual marketing activity.
Traveline can clearly identify that the freshers fairs have been a success as demand for the company's digital services has increased on the previous month. The increase has been particularly evident through the company's free apps for iPhone and Android which have seen information accessed increase by 64% in September this year compared to September 2012.
Jo Foxall, Marketing Manager for Traveline Cymru said: 'It is particularly pleasing to see the hard work of my team at the summer and university events paying off. They work incredibly hard travelling the length and breadth of the country, informing travellers about the Traveline Cymru services. We are investing significantly in our services, particularly our digital services and we hope to see the trend for increasing demands for information continue to grow.'
The company recently launched bus and rail fares on their website, over the telephone and soon on the smartphone apps and hope that this new addition to the services will enable even more travellers to get the information they need to make their journeys across Wales.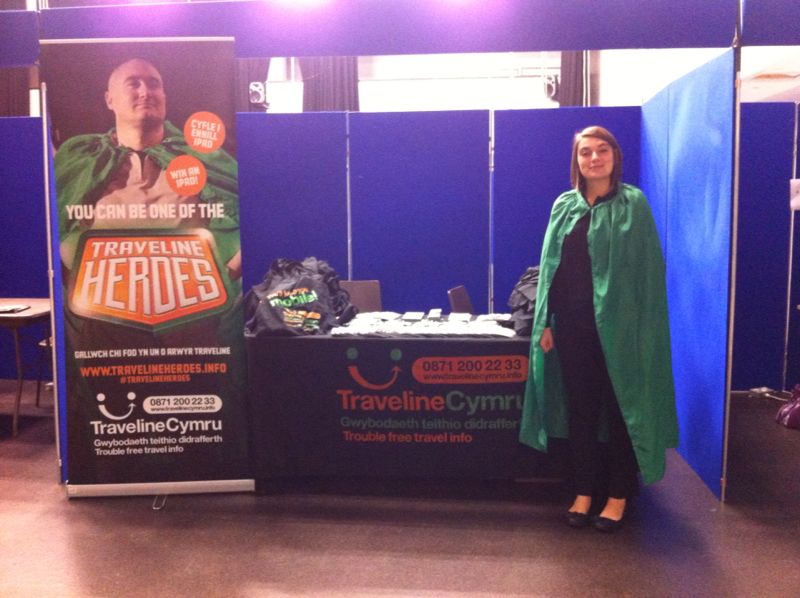 Marketing Officer Laura representing Traveline Cymru at Freshers events
Visit Traveline Cymru's profile on Pinterest.


All blogs
Share this post