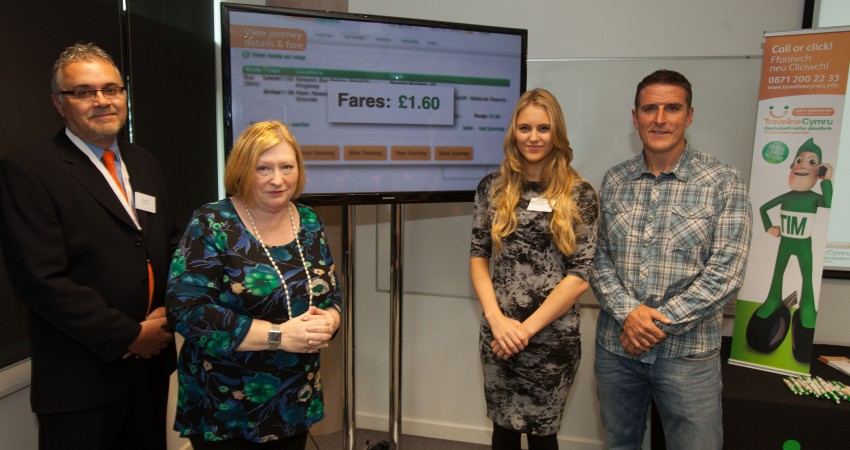 Official Launch of Traveline Cymru's Fare Finder Service
21 October 2013
---
Monday 7th October was a big day for us here at Traveline Cymru, as it was the official launch of our Fare Finder service on our website, held at the University of South Wales' City Campus in Newport.
Following market research and customer satisfaction surveys, we found that more and more, people were wanting extra from the information they were receiving. Introducing fares to our Journey Planner was the next logical step towards improving the service we provide to our customers. Ongoing customer feedback confirmed that when planning a journey, the number one piece of information travellers' need is how much that journey is going to cost them. Our new fares service now helps to make customers planning their journey with us even more convenient.
There was a fantastic turnout at the launch, including Traveline Cymru ambassador and TV presenter Iolo Williams, and the Welsh Government's Transport Minister Edwina Hart. The launch began with our General Manager Graham Walter welcoming the guests and introducing our Fares Assistant Tansy Appleby, who has worked extremely hard on getting the Fares service up and running for public use. Tansy then delivered her presentation explaining how the Fares Project came about, which received warm praise from the guests.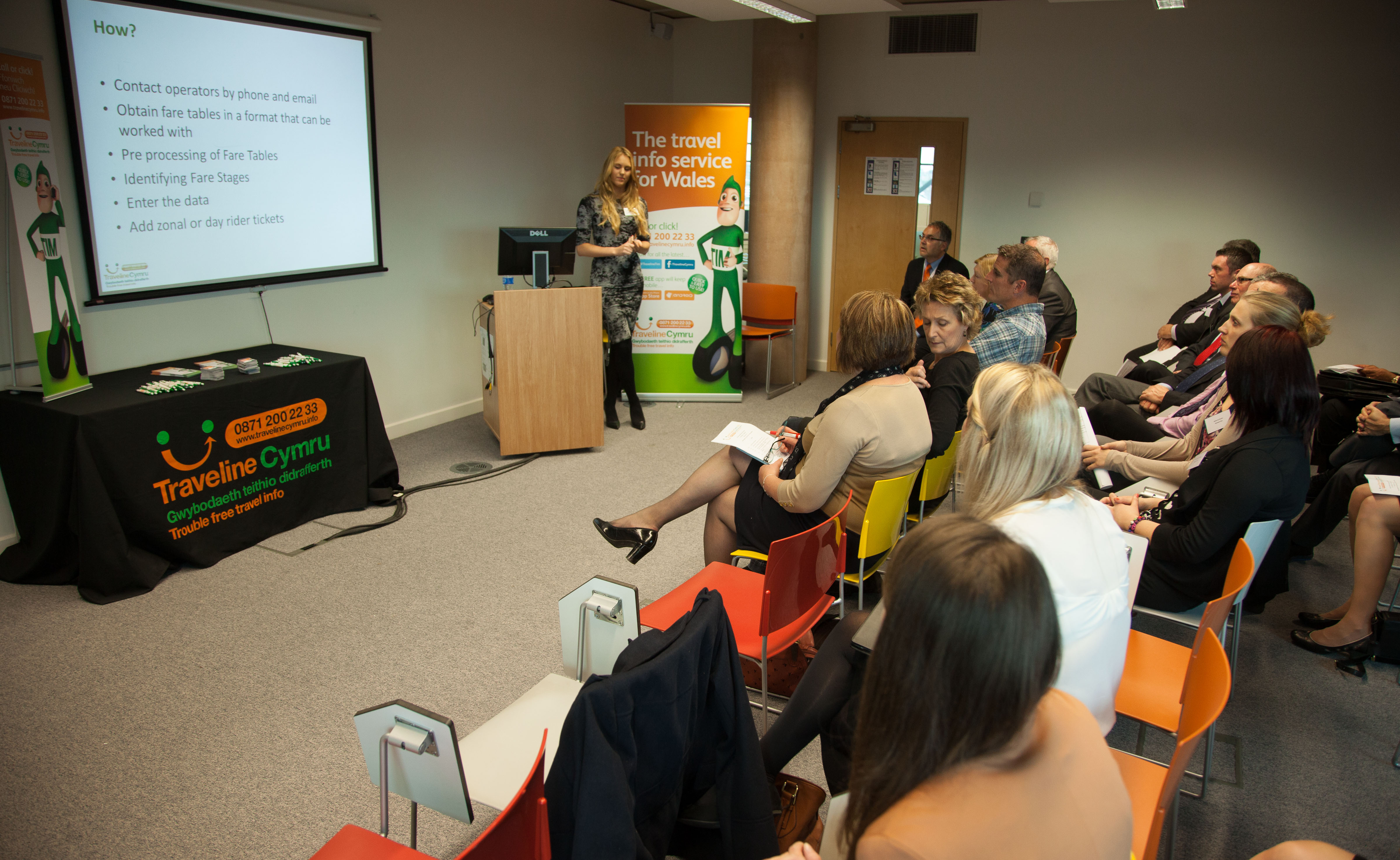 Tansy Appleby explaining the Fares service
The Welsh Government's Transport Minister Edwina Hart then officially launched the project by saying a few words about the benefits of supporting projects that help improve convenience and better use of public transport. She said:
"I am pleased to be able to launch this new Traveline Cymru service today. Being able to access timetable and fare information from one place will make using public transport easier and more convenient. The Welsh Government is supporting projects like this to encourage more use of public transport to improve access to jobs and services and reduce reliance on the car."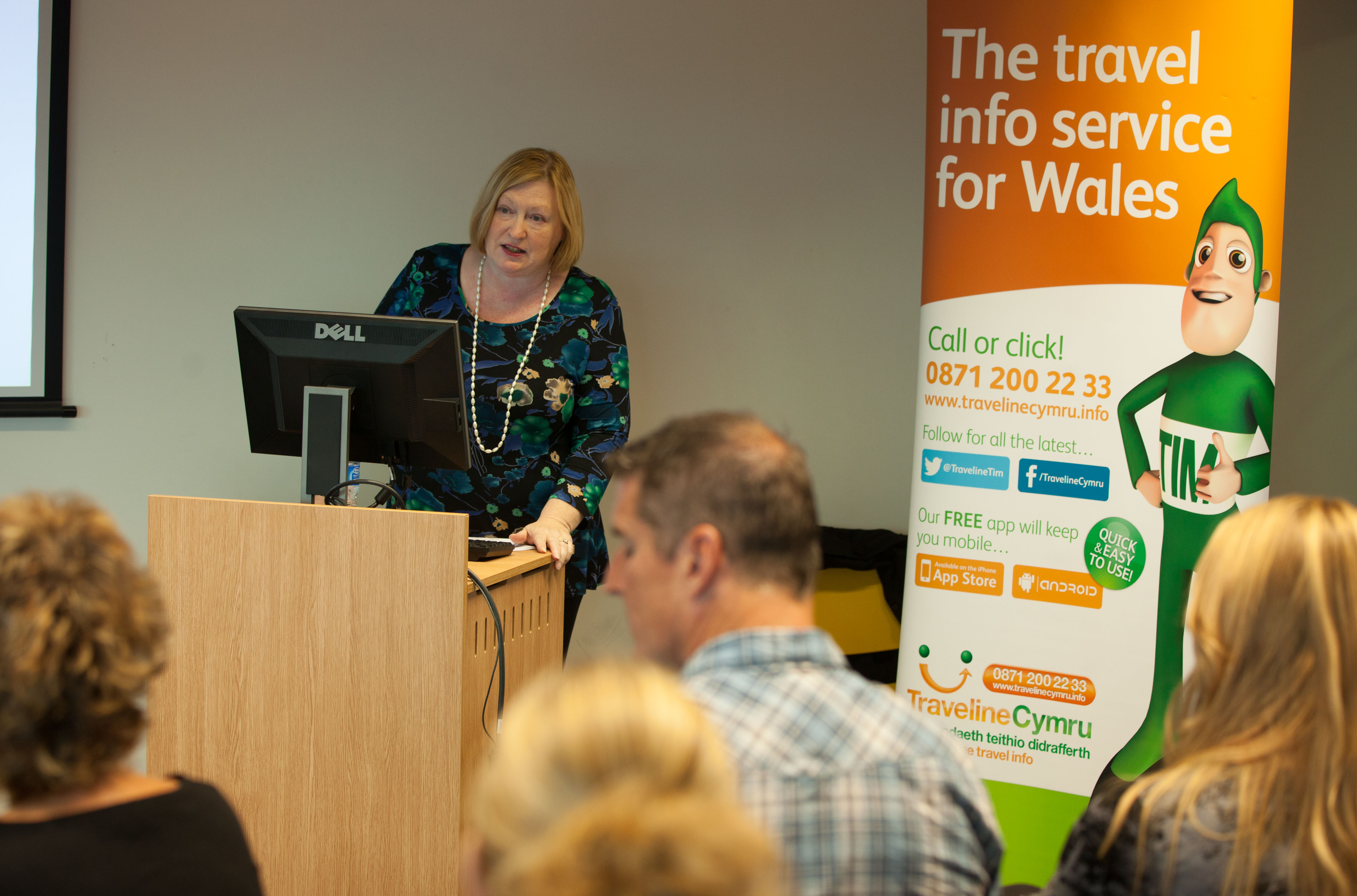 Edwina Hart officially launching the project
Next up to speak was Iolo Williams, in full character, offering some humorous stories of his own positive public transport experiences. Alongside the laughs, his message was sincere and encouraging as he explained how using public transport can enrich our lives; you have the chance to meet interesting, colourful people, witness scenic surroundings you wouldn't normally get the chance to see and just have some time to yourself on a journey to simply read or relax. He encouraged people to go out and spread the word about Traveline Cymru's services to others, in the hope that more people will try to incorporate public transport into their everyday lives; the idea that people will stop and think 'Do I need to use the car?' before making their journey.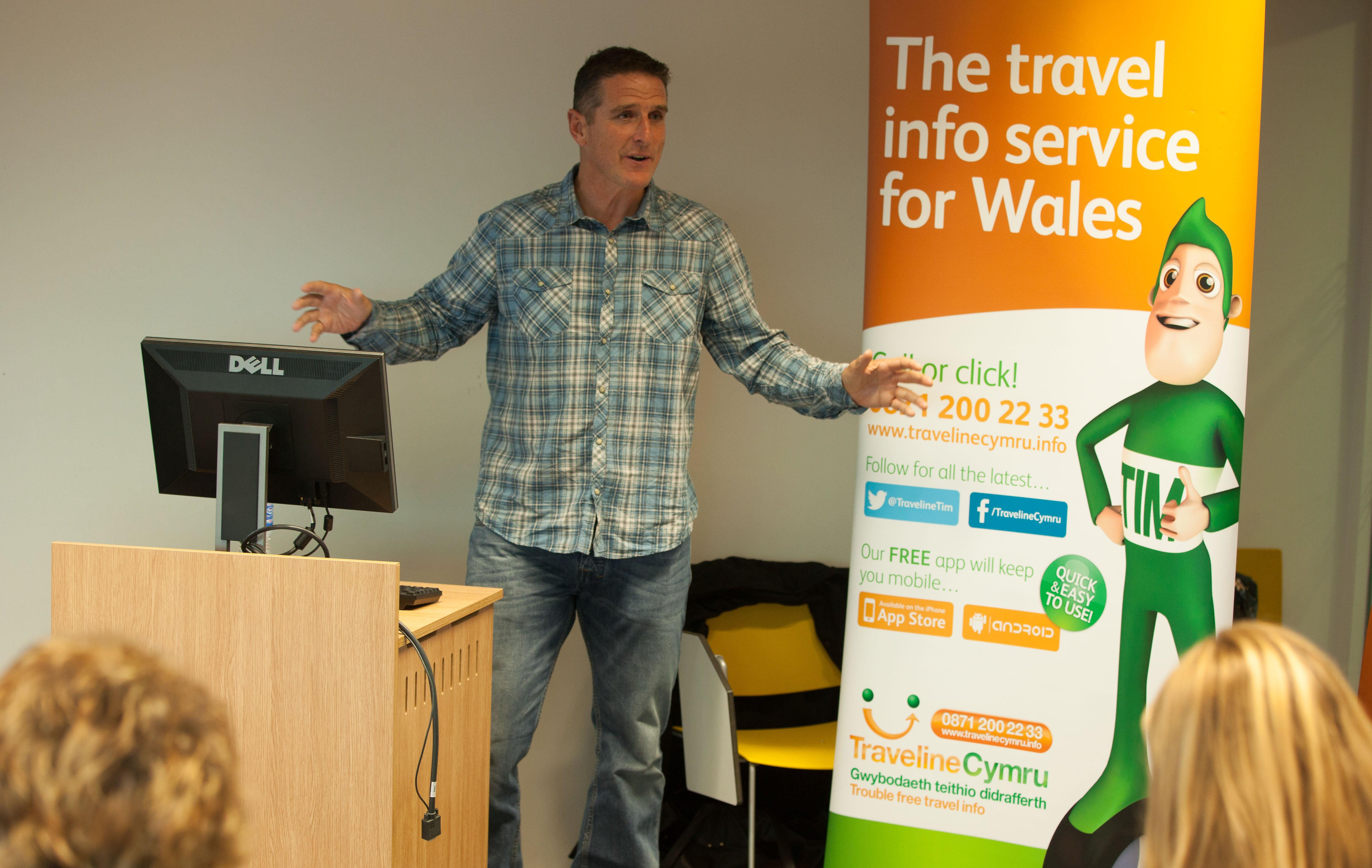 Iolo Williams ending the launch
We had some great photos of the event, with help from Jodie Phillips from JamJar PR throughout the day. The launch was extremely positive, reinforcing the need for a public transport information service that keeps up with and meets customer demand.
Our General Manager Graham explained that introducing the fares has been a "time consuming, labour intensive and technically challenging project however the results make it worthwhile and we are pleased to launch the Fare Finder service, further helping our customers from across Wales access public transport information more effectively."
Visit Traveline Cymru's profile on Pinterest.


All blogs
Share this post