On this page, you will find our free, downloadable logos and artwork, which we encourage Welsh organisations to make use of.
If you have any specific requirements, please email us at marketing@traveline.cymru
When making use of our artwork, please adhere to the guidelines below. 
Traveline Cymru Logos & Artwork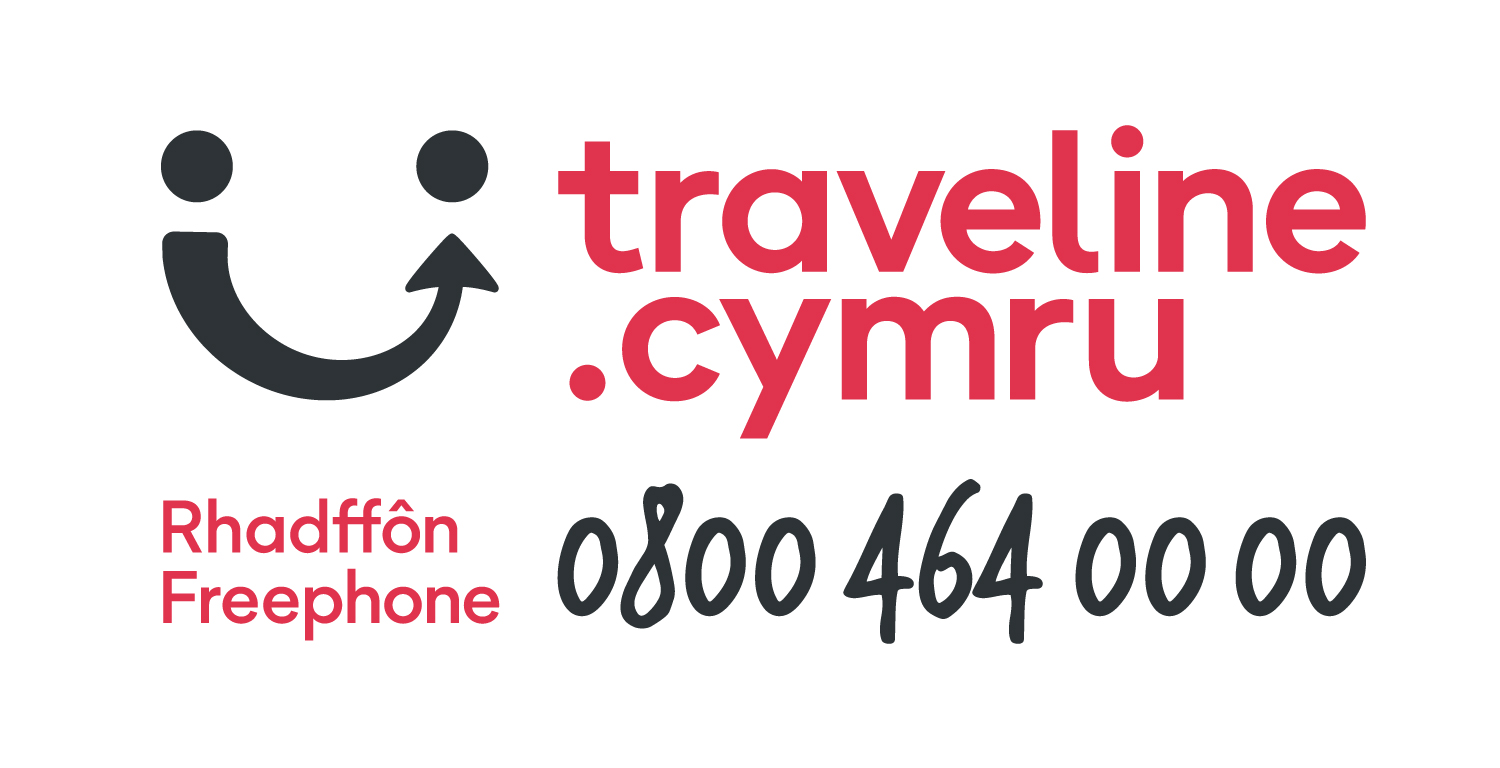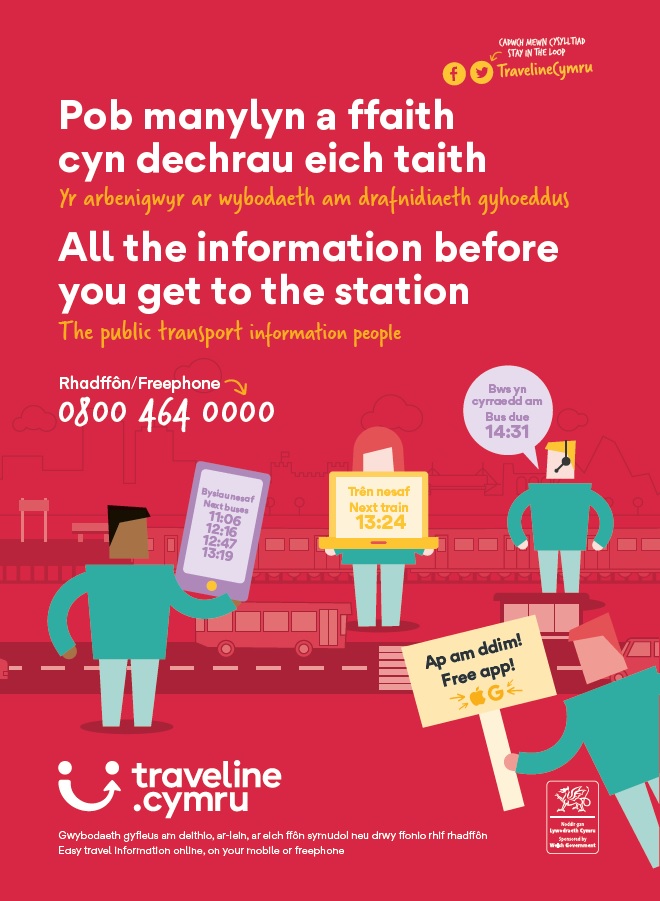 Brand Guidelines
Please click here to see our full brand guidelines.
Data Information for Stakeholders
Our Data team have physical TransXchange files, which we do supply to a number of stakeholders, usually for inclusion in third party systems. These contain all the data required, both timetable and mapping, for each individual service in Wales.
The TransXchange files are freely available, however if you wish to access them, please contact our Data team at data@traveline.cymru and we can arrange the best method of transferring them over to you.
Further resources:
For more information of TransXchange, please follow the Department for Transport link here: https://www.gov.uk/government/collections/transxchange
Please see the Traveline Data website here http://www.travelinedata.org.uk/ for information about access to the National Dataset, NaPTAN, NPTG.
myunijourney
myunijourney is a resource that we have developed for students across Wales to help them discover the different public transport options available to them in their University town or city.