Image: Visit Wales
St David's Day celebrations are set to take place right across the country on the 1st March, as people gather together to celebrate the patron saint of Wales, St. David.
No matter where you are in the country, you're sure to witness a buzz of celebrations, with many towns and cities holding their spectacular parades, Welsh markets and more.

Cardiff
St David's Day Parade, 1st March
The St David's Day parade in Cardiff will begin from Cardiff City Hall at 12:30pm, and will begin to arrive at The Hayes at 13:15.
Please click here for more details and see the map of the route below: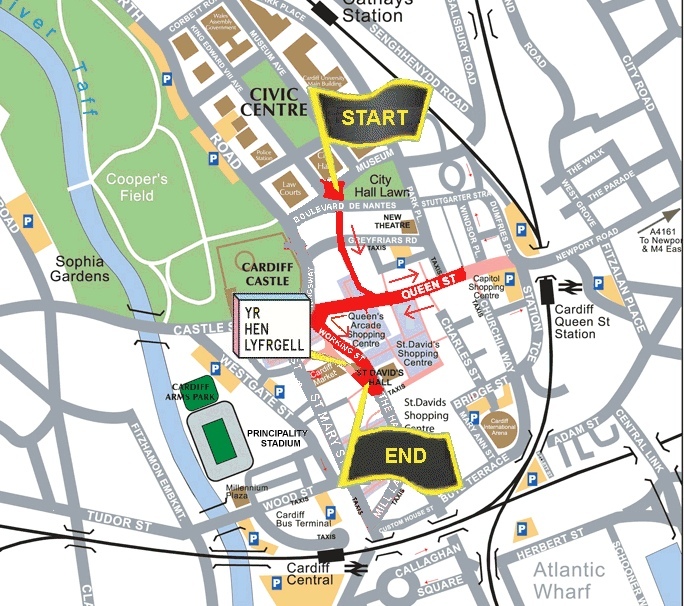 St David's Day Run, 5th March
The St David's Day Run was first organised in 2003 by Mr Huw Lewis MBE and has gone from strength to strength over the years, raising lots of money for charity. 
This year's race takes place on Sunday 5th March around Bute Park, Cardiff and you can expect to see some fantastic costumes from those taking part.
Please click here for more information.

Caerphilly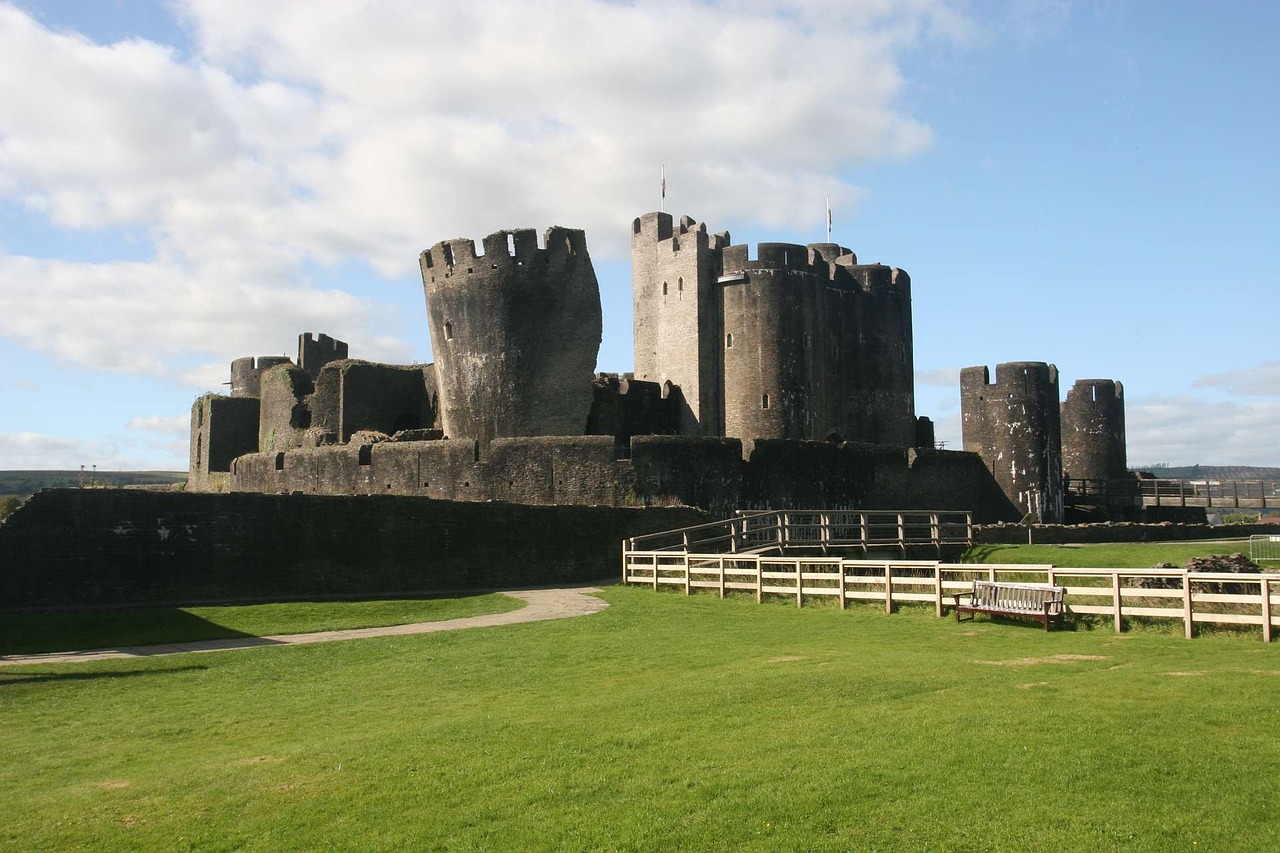 In celebration of St. David's Day, Caerphilly Castle will be opening its doors free of charge to the public on the day.
Also be sure to look out for the street theatre acts that will be handing out Welsh flags to passers-by in Bargoed, Blackwood, Caerphilly, Risca and Ystrad Mynach town centres between 11am and 3pm. 
Please click here for more information.

Free entry
Many Welsh castles and heritage sites open their doors free of charge on St David's Day to celebrate. 
Be sure to check when planning your day or visit the Cadw website for more information.
 
Want to travel to this event?
Please see below some helpful links to get you started in planning your journey to the event. Using public transport services in the area can be a great way to make your way there and save the worry of bringing your car.
Public Transport
To make your journey by public transport, please use our Journey Planner to find the most convenient route, along with times and services that are running.
If you'd like to find a bus timetable, head over to our Timetables page. Here, you can search for a specific bus route or your location to view timetables of services in the area. You will also have the option to print the timetable to take with you on your trip.
Walk & Cycle
You can also use our journey planner to find walking and cycling routes to get to your event. If you live close by, walking can be a great way to explore the scenery and soak up the atmosphere before the event!
You can find out more information on our 'Cycling and Walking' page.
Car Share
If you're thinking of taking your car to an event, you can share your journey with others by logging onto Share Cymru. Here, you will have the option to offer a lift or request one, and find a match for your journey.