There have been some alterations to the 1A, 1F, 1N and 72/72A/73 timetables in the Gwynedd area, in effect from 10/12/2018.
We hope to have this updated information on our website as soon as possible. However, you can view a version of this timetable below in the meantime.
We apologise for any inconvenience caused by this issue.
1A: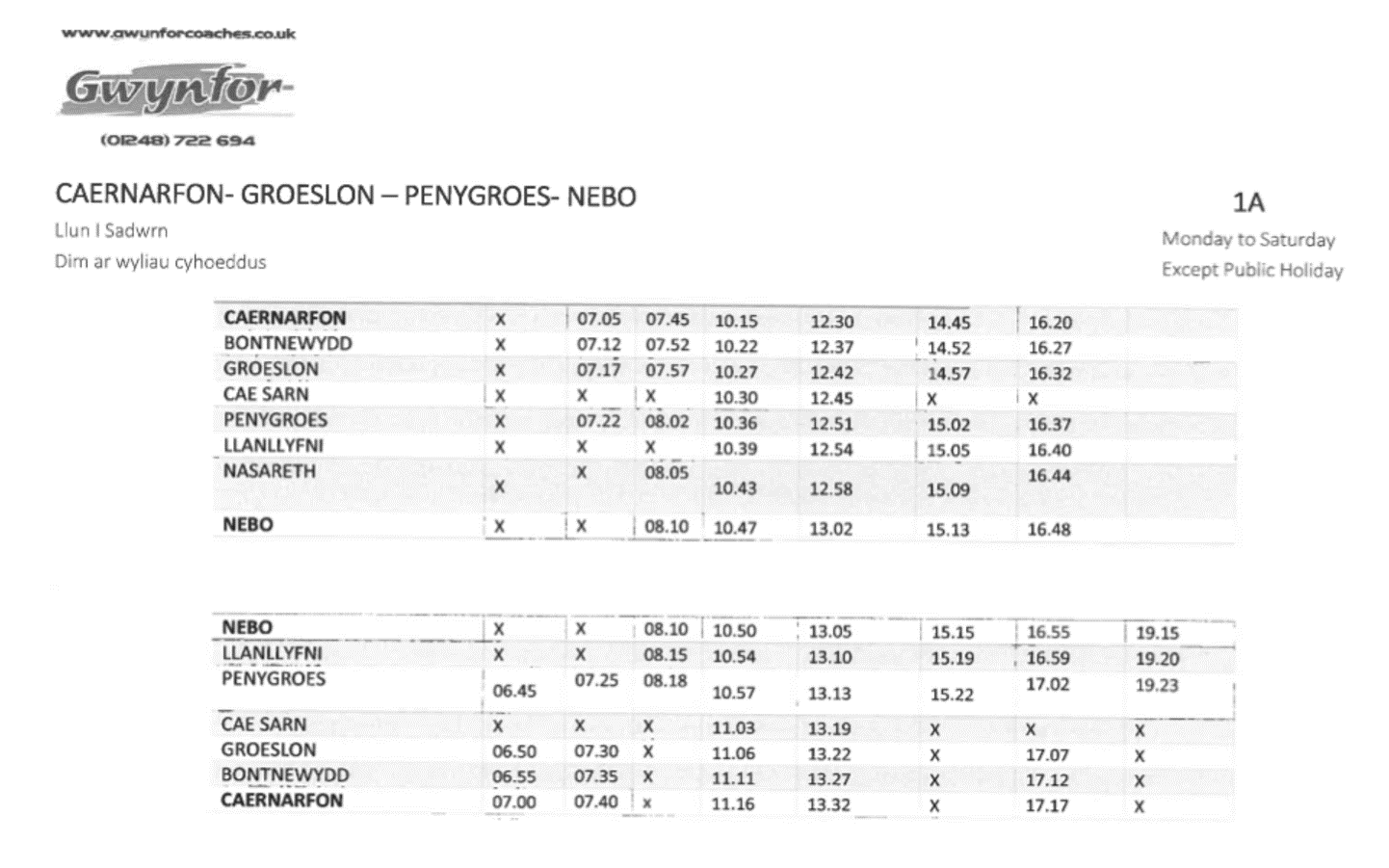 1F:
72/72A/73: